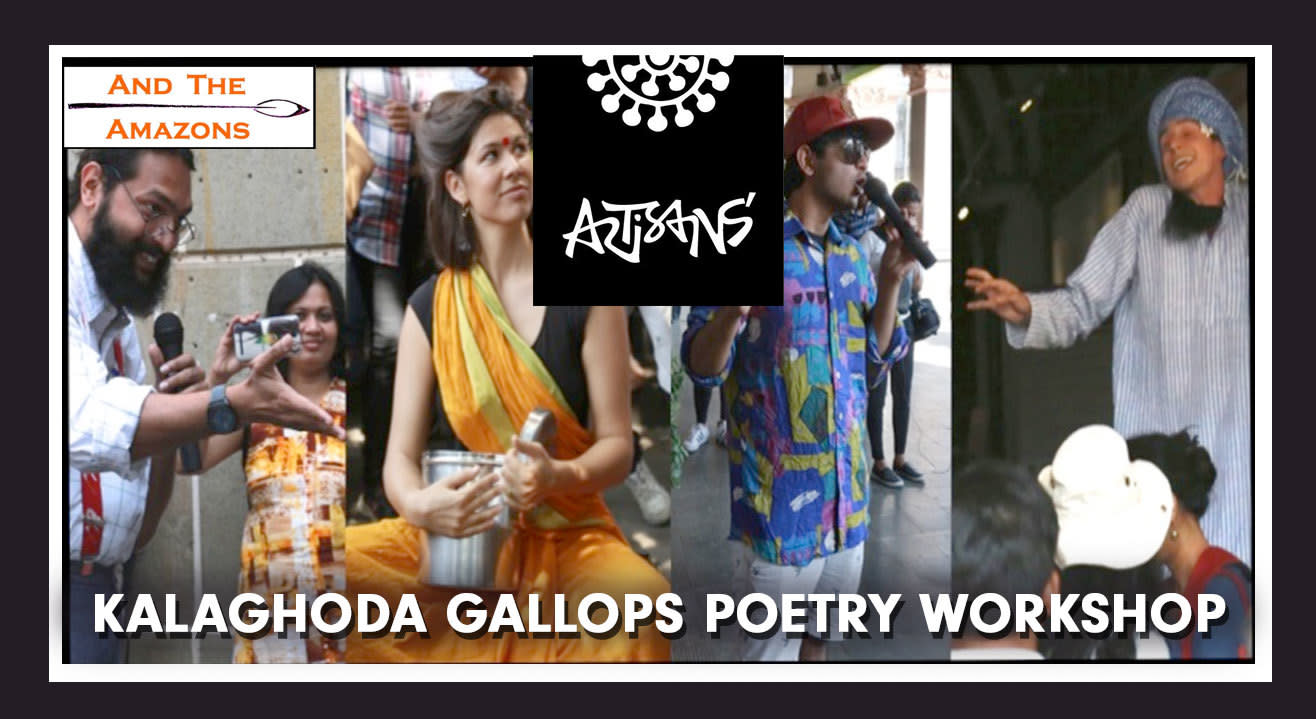 Art
Kalaghoda Gallops Poetry Workshop By And The Amazons Poetry Collective
ARTISANS' Gallery, Kalaghoda, Mumbai
About
After rave reviews at the Kala Ghoda Arts Festival 2017, the poetry collective, 'And The Amazons' is putting on their show The Kala Ghoda Gallops for the second time!
About Kala Ghoda Gallops:
The Kala Ghoda Gallops is a heritage walk that features the poems of Indian Modernist poets Arun Kolatkar, Nissim Ezekiel and Kamala Das, which tell the history of the rich and diverse area of Kala Ghoda.
These poems give a unique insight into the history, character and communities of the area and the collective would love to share the skills for writing this genre of poems with you.
What will you do at this workshop?
Talk about a few select works by Arun Kolatkar, Nissim Ezekiel and Kamala Das and why they are so effective at telling us about our heritage.
Talk about the historical events and places that are really important to you and why.
Learn how to really choose the right words, similes and metaphors for what you have to express.
Write, write, write about them!
Exhibit our works like art on the beautiful walls of the Artisans' Gallery and open them up for critique.
Push your writing potential and have a lot of fun!
This workshop will be held by Eloise Stevens, a performance poet based in Bombay.
About Eloise Stevens:
Her poems have been published in No Bindings, Oxford University's Cherwell Literary Supplement and on the Jaipur Literature Festival website. She is the second runner up of the Womad Festival Hip Yak poetry slam 2016. She is the head honcho at the poetry collective And the Amazons.
Venue
ARTISANS' Gallery, Kalaghoda, Mumbai
ARTISANS' Gallery 52-56 V B Gandhi Marg, Kala Ghoda, Mumbai, India