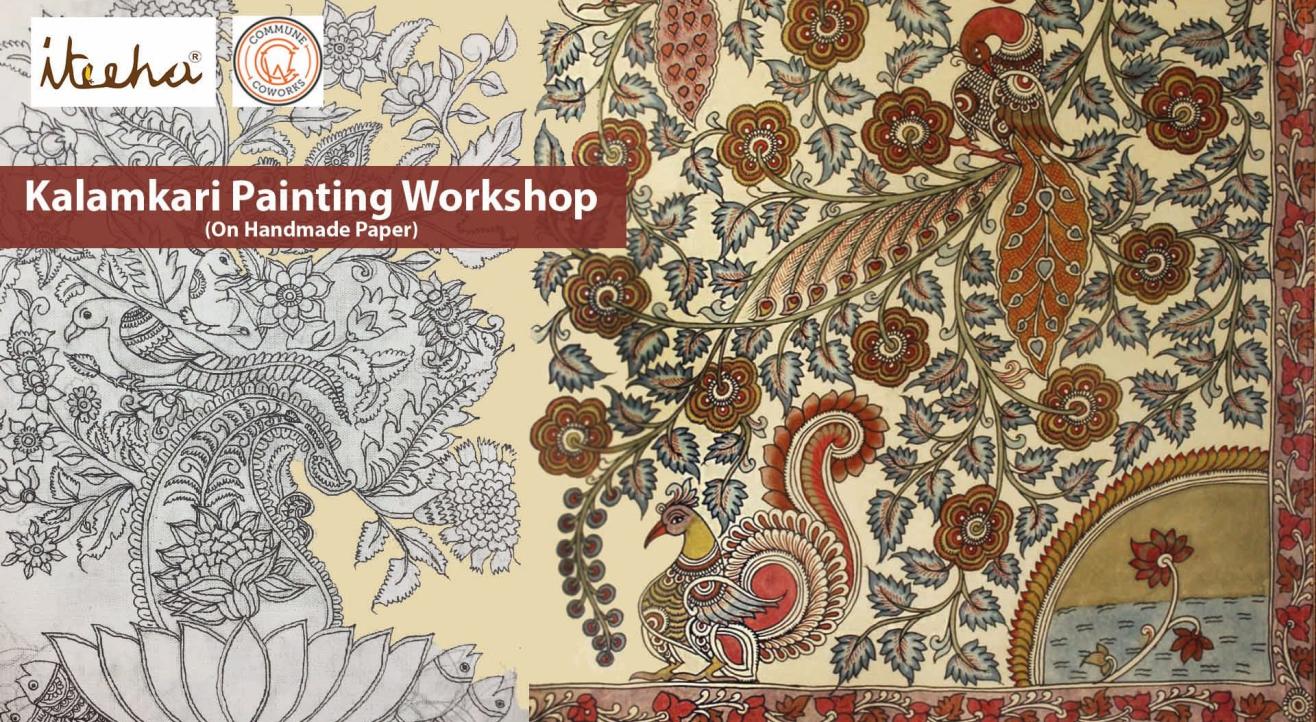 Art
Kalamkari Painting On Handmade Paper
About
We have many exciting workshops planned at Commune Coworks, Bangalore from 27th February to 1st March 2020, register soon!!!
Kalamkari is a Textile Painting. It is a 12 step process which involves painting with Natural Dyes.
The Tree of life workshop is a detailed workshop of understanding the motifs and rendering them in Kalamkari Painting style on a Handmade paper.
This workshop focuses on teaching the Drawings and Compositions of the Art form. As the tree of life has various elements Like the fruits, flowers, birds, animals it gives a lot of scope for one to learn the motifs of the Traditional Art form.
The tree of life is a symbol of a fresh start on life, positive energy, as a symbol of immortality. The tree grows old, yet it bears seeds that contain its very essence and in this way, the tree becomes immortal. As a symbol of growth and strength.
List of Inclusive Materials:
1. Handmade Paper
2. 2 sketching sheets
3. Paints
4. References
5. Brushes
6. All drawing and painting Materials.
Fees: Rs 1800/- (Inclusive of all materials)
You get to take back the painting you make, all other material for use during workshop.
For any queries call us on 7506122332 or
Email us on workshops@iteeha.com.
Date and Time: 29th February 2020, 10.00 am to 1.00 pm.
Duration: 3 Hours
Venue: Commune Coworks
139, First Cross Road, V Block, A, Cross Road, Koramangala, Bengaluru, Karnataka 560095.
Note: No certificate is provided for the workshop.
Venue
Commune Coworks
139, First Cross Road, V Block, A Cross Road, Srirampuram, 5th Block, Koramangala, Bengaluru, Karnataka 560095
GET DIRECTIONS