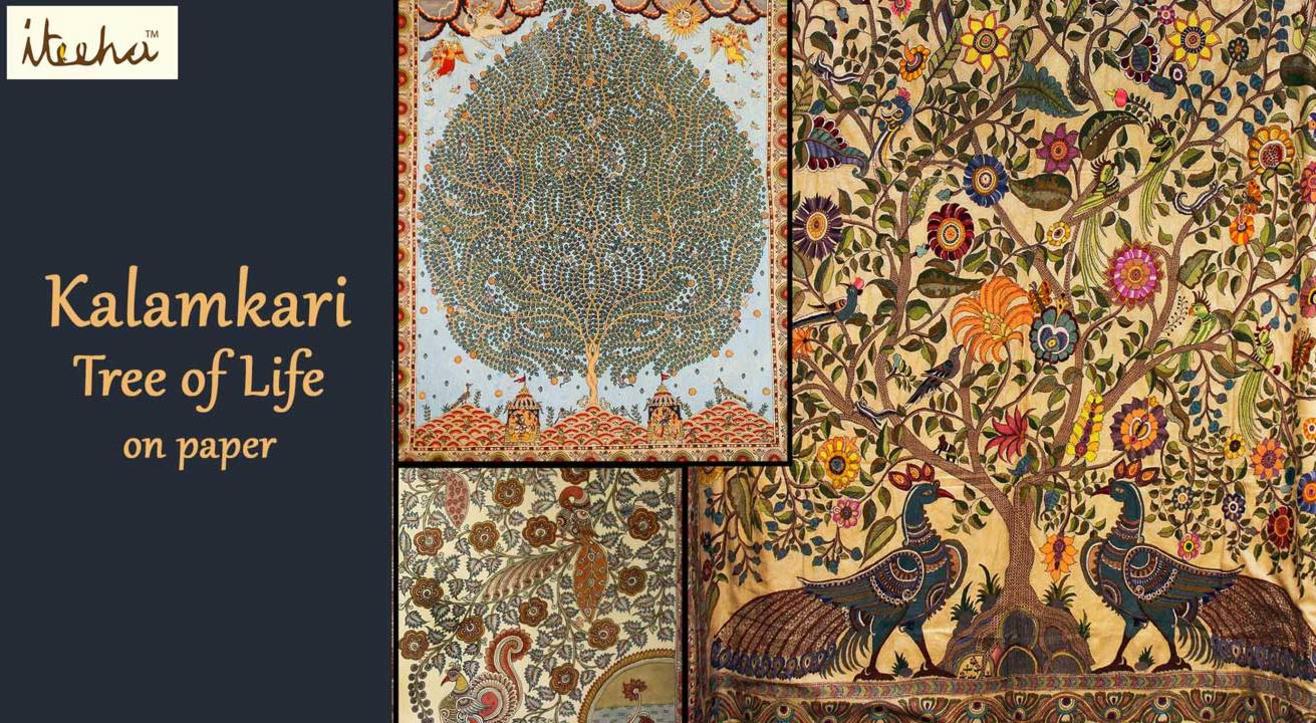 Art
About
Iteeha is coming back to Bengaluru, after a fantastic response in February, and will be conducting many more exciting workshops at The Arts Village from 22nd April to 25th April 2018.


The Tree of Life Workshop is an intensive workshop of understanding the motifs and rendering them in Kalamkari style. The tree of life is a symbol of a fresh start on life, and positive energy, as a symbol of immortality. The tree grows old, yet it bears seeds that contain its very essence, and in this way, the tree becomes immortal. As a symbol of growth and strength.
Handmade paper
2 sketching sheets
Paints
References
Brushes
All drawing and painting materials.
Iteeha, as the name signifies is connected with art from the roots of the country. Full of life, energy and creativity, their consultancy service is innovative and customized. With years of experience in the textile industry and an equivalently experienced work force, Iteeha is a one stop destination for design and consultancy. They identify new ways to serve and support people. Trying to envision their needs and requirements, they create interactive designs and experiences that bring their vision to life.
The Arts Village is a centre for yoga, dance and art. It was set up with the idea of being a refreshing new take on art and culture. Located in the heart of Bangalore, the space is a collection of beautifully restored colonial bungalows (The Rainbow Villa, Surya, Luxe Spaces) that take one back in time.
Venue
The Arts Village
Address: No 57, 58, 60,, Opposite Bowring Institute, Saint Marks Road, Shanthala Nagar, Ashok Nagar, Bengaluru, Karnataka 560001