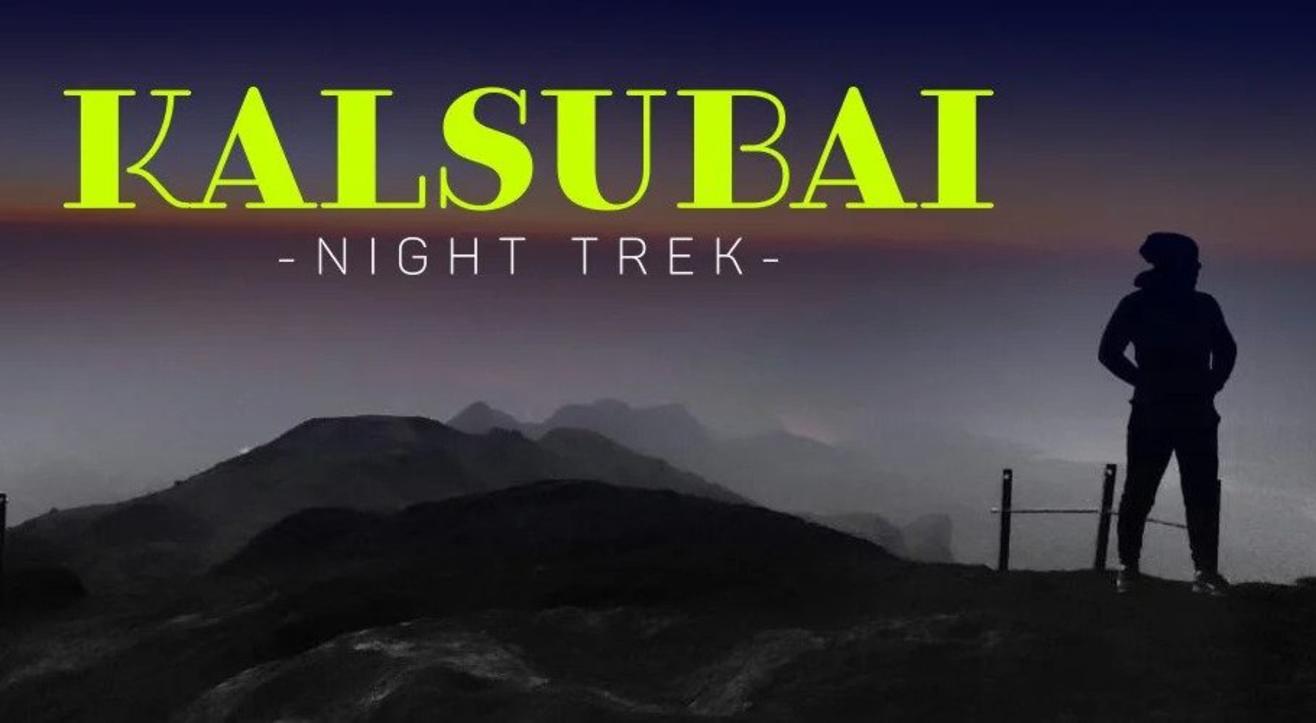 Step out and enjoy this event
Invite your friends
and enjoy a shared experience
Step out and enjoy this event
Invite your friends
and enjoy a shared experience
Invite your friends
and enjoy a shared experience
Trek Details :
Height: 1,646 metres.
Difficulty Grade: Medium.
Endurance Grade: High.
Highlights:
Highest Peak Of Maharashtra.
Night Trek
Sunrise
Stargazing
Bonfire
Breakfast on top of the mountain
Panoramic view of several mountains
Go where you feel most alive.
It's time to upgrade the level of your adventure and feel the real thrill..!
Somewhere between the bottom of the climb and the summit is the answer to the mystery why we climb.
*Trekking to the most beautiful peak & Say hello to Kalsubai, which is the highest peak in Maharashtra*
Why Kalsubai should be your next trekking destination?
Surrounded by lush green forests and fields, the trekking route towards Maharashtra's Highest Peak is a surreal experience for all the nature lovers and trek enthusiasts. Challenging yet fun-filled, trek towards the highest summit will test your patience and offer an amazing panoramic view of several more mountain ranges like Alang, Madangad, Kulang, Ratangad (southwest) and to the south Pabhargad, Ghanchakkar & Harishchandragad. Also, attempting to climb the most wish-listed mountain in the Sahyadri offers a great sense of achievement for most of the trekking enthusiasts
The story behind Kalsubai Unveiled
It is truly believed by my the local villagers that a housemaid residing in a nearby village had disappeared near the mountain while trying to escape her employer's harsh suffering. This gives the mountain its present name as well as a reason for this temple to be built in her memory.
More about the climbing patches and Summit (Kalsubai Shikhar)
Nestled among several slopes, Kalsubai is a mix of easy to ascend slopes as well as rocky patches overlooking the valley below. To reach the Summit, Govt. has built many iron ladders along the vertical hill slopes. Before the final lap, there comes a resting post where you can halt and enjoy having hot tea as well as crispy snacks. On the peak, there exists a temple devoted to Kalsubai Mata where local villagers offer prayers and perform Pujas during festivals.
Event itinerary
Meeting point: Kasara stn ticket counter (Friday11:15 pm)
08:30 pm: Board the 08:52 pm Kasara Fast from CST on Friday and meet the Bhatakna team at Kasara station ticket counter by 11:15 pm.
11:30 pm: We board privately booked vehicles and head to Bari, where we will be commencing our trek. It'll take us approximately an hour to reach the village.
01:15 am: We reach Bari, from where you can get a glimpse of Kalsubai peak rest for a while and get ready to start the trek.
02:45 am: Gear up, pack your bags and get your torches out! It's gonna be a long and dark climb to the top. We will make a few halts on the way where you can grab your snack or a drink.
06:00 am: We reach Kalsubai temple in time for the sunrise on the height peak of Maharashtra and You will get a beautiful view of Bhandardara's Arthur lake from the summit.
06:45 am: We start our descent. Finally, you get a view of the surroundings you climbed through in the night.
07:00 am: grab a quick breakfast on the mountain and start the descent.
11:00 am: We reach back down at the base village.
11:30 pm: Time to head back to Kasara station.
04:00 pm: Adios! Back to the mundane city life. Until next time, Bhatakna!
Inclusions:
1 veg breakfast (day2).
Travelling from Kasara to Kasara.
Safety & first aid.
washroom & Changing Facilities at down
Bhatakna Trek Leader
Exclusions:
Train tickets
Extra meals cold drinks.
Water bottles
Anything not mentioned above.
Confirmation only after full payment
On first come first serve basis.
So please register at earliest and book your tents in advance!
Booking is non-refundable.
Note entry will be confirmed only after the full payment.
Things to Carry:
Identity Proof
Bottle of Water (at least 2 litres)
Ready to eat food like plum cakes, dry fruits etc.
Torch
Carry blanket / (Carpets would be provided with the tents)
Jackets and woollens as it would get cold in the evening and morning.
Cap, Camera
Good Trekking shoes
Personal care stuff, ORS, medicines which you require usually
A haversack to put all the things in, please do not carry sling bags or jholas
Rules and regulations:
Smoking, Alcohol, Drugs, Narcotics and any kind of intoxication, firearms, and gambling strictly prohibited.
The leader's decision will be final and binding on all members. No Arguments will be entertained.
Hiking / Trekking / Rock climbing is an adventurous activity and accidents can happen in spite of taking utmost caution and care. The Bhatakna Tours will not be responsible for injury/accident/death to the participant while on Trek/Cycling.
Any damage caused to the Cycle will be Chargeable*.
No Refund Once registered.
Travel Help
Please DO NOT miss the 08:52 pm Kasara Fast from CST station. Feel free to board this train from any other station
Mumbai CST 08:52 pm CST-Kasara train as per the timings mention
Byculla 08:59 pm
Dadar 09:06 pm
Kurla 09:13 pm
Ghatkopar 09:17 pm
Mulund 09:29 pm
Thane 09:33 pm
Dombivili 09:45 pm
Kalyan 09:54 pm
Shahad 09:59 pm
Ambivili 10:02 pm
Titwala 10:08 pm
Khadavli 10:15 pm
Vasind 10:22 pm
Asangaon 10:28 pm
Atgaon 10:37 pm
Khardi 10:47 pm
Kasara 11:05 pm
Kalsubai Peak
Kalsubai Bari Village, 422403 Igatpuri, India
GET DIRECTIONS