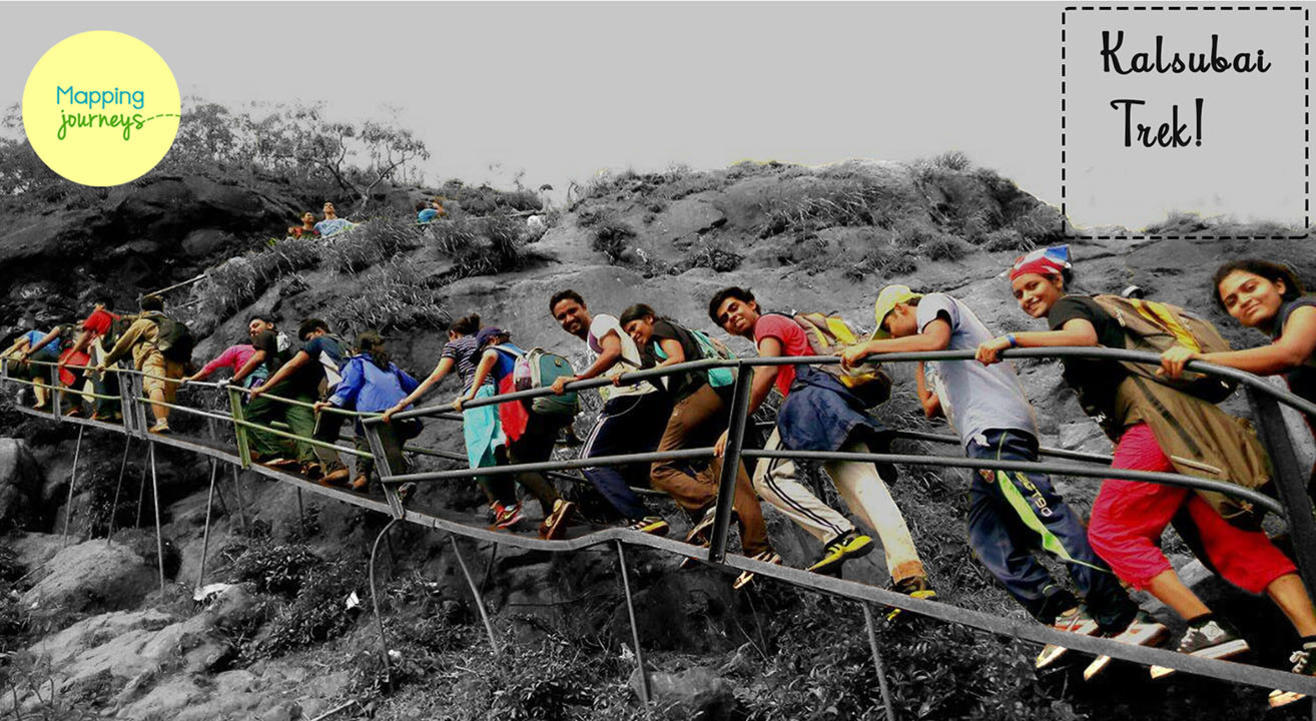 Trek
Kalsubai Trek | Mapping Journeys
About
There's a certain thrill, joy and ecstasy that comes while putting foot on the highest land in the state. Mt. Kalsubai. 5,400 feet.
Ready to conquer the highest peak of Maharashtra this Monsoon?
Kalsubai is a mountain of the Sahyadris range located in the Indian state of Maharashtra. Its summit, situated at an elevation of 5400 feet is the highest point in Maharashtra which earns the much glorified title of the 'Everest of Maharashtra'.
Kalsubai, though the highest peak, is a comparatively medum grade trek. The peak has a temple which many pilgrims aim at visiting. Hence, for such pilgrimers, trekkers the government and local villagers have made the route easy and safe by putting ladders and staircase wherever necessary. So reaching to the top is just a test of your stamina and not mountaineering skill. But once you reach the top, you get an absolutely uninterrupted view of the surroundings.
No other peak pokes its nose between you and the spectacular view! :D
About the terrain : (All approximate data)
Kalsubai has one of the highest ascent to be covered under a day(800mt), this is the elevation difference from Bari. To cover this vertical distance one needs to trek 5km in total which can be further segregated into,
Flat/Climb/Descent: 0.9km/3.5km/0.8km
This trek can be done even by first timers who lead a fitter lifestyle.
Day 01 (Saturday):
Meeting Point: Day 1 (Saturday)
10:30pm: Dadar East Pritam Dhaba.
11:30pm: Pickup point for Thane will be at Nitin Company.

Day 2 (Sunday):
03:30/04:00am : Reach base village (Bari). Proceed for an hour of rest afterwhich breakfast follows.
05:30 am: A short round of introduction.
06.00 am: Start the ascend.
09:30 am: Reach the highest peak of Maharashtra.
10.30 am: Start the descend.
01:30 pm: Reach back to the village and proceed for lunch after freshening up.
04.00 pm: Proceed to Mumbai
09.00 pm: Dadar (Tentative)
Transport from Dadar to Dadar.
Breakfast,Light trek snacks.
Lunch. (veg/nonveg)
Evening Tea.
Safety and First Aid.
Mapping Journeys team along with.(Basic and Advance Mountaineering certified from N.I.M.A.S, First aid certified from St John Ambulance, Mumbai)
One local guide.
Meals during travel.
Personal expenses.
Insurance of any kind.
Medical hospitalization, evacuation and related expenses.
Any item not covered under "inclusions"
Consumption of alcohol is strictly prohibited. For confirmation of the seat, full amount needs to be deposited prior to the event. Prior to making any payments please confirm about the seat availability.