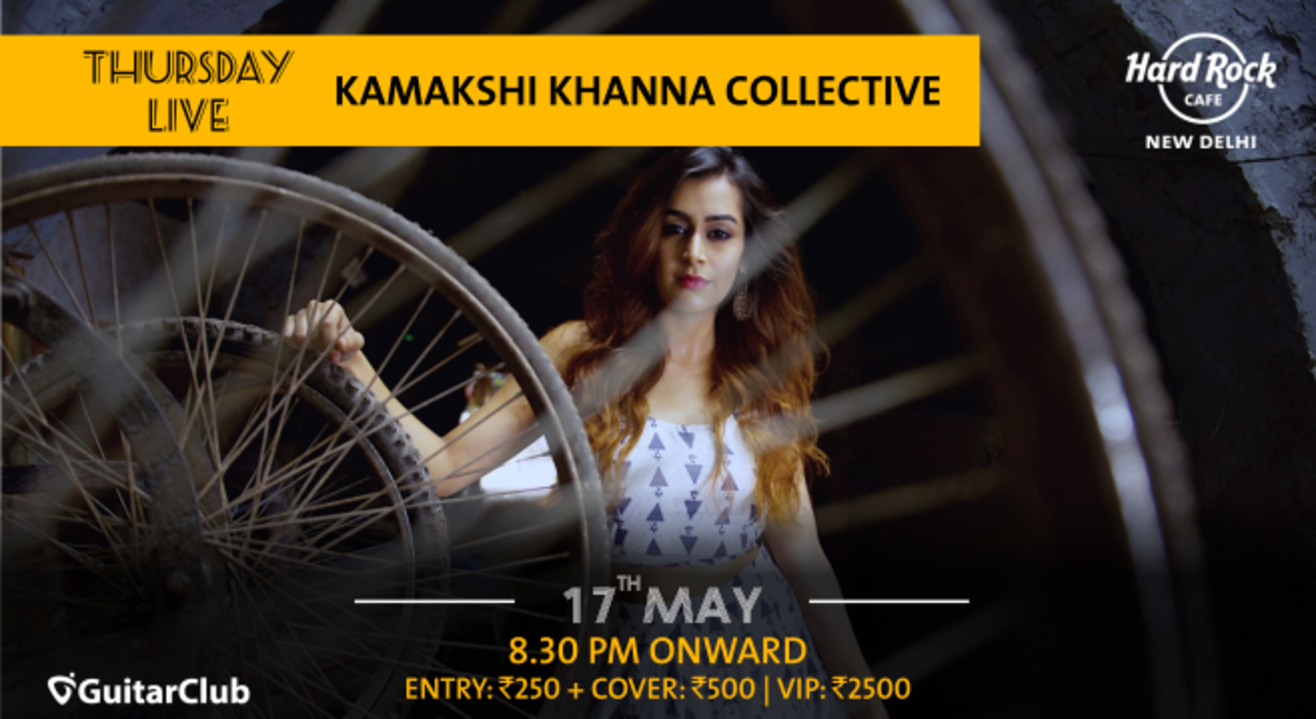 Music
Kamakshi Khanna Collective - Thursday Live!
Hard Rock Cafe, Saket Delhi
About
Kamakshi Khanna is a Delhi based singer-songwriter playing RnB, soul and pop music and frontrunner of Kamakshi Khanna Collective. Her music is the perfect amalgamation of the old and new, transcending age groups to appeal to everyone alike. From beautiful, hummable melodies to meaningful and relatable lyrics to a voice that heals, her dream is to write music that is relatable and can reach people in a way that her songs become her listener's safe space where they can find comfort and solace.
She has extensively toured across India and has played various festivals in the lights of the NH7 Weekender, Kasauli Rhythm & Blues Festival, Mahindra Blues Festival etc just to name a few.
Venue
Hard Rock Cafe, Saket Delhi
M 110, 1st Floor, DLF Place, Saket, DLF Place Saket, New Delhi, Delhi 110017