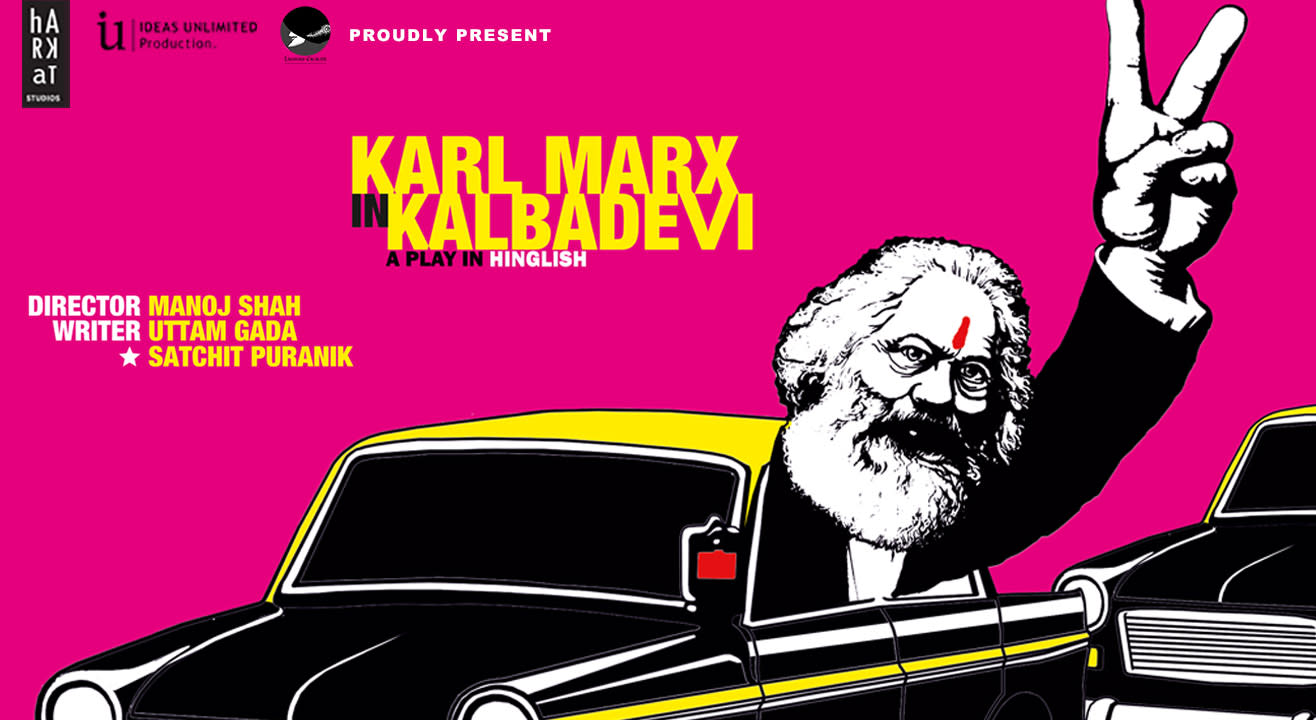 Theatre
Karl Marx in Kalbadevi
Harkat Studios, Versova, Mumbai
About
Karl Marx has arrived in Kalbadevi.
He wants to speak and he waits endlessly for a chance, but Mumbai has neither the time nor the inclination to listen to his lectures on economics, politics or philosophy. Through a comical mix-up, he gets a chance and he talks about his family, his friends, Das Kapital and bolls on his butt, as well as the enormous and magnanimous thali he had at Bhagat Tarachand.
Director: Manoy Shah
Actor: Satchit Puranik
Satchit Puranik is a theatre maker and film maker working in about 4 languages. His major film work includes being the casting director for 'Court', co-editor for 'Ship of Theseus' and 'Bey yaar' and co director for 'Mr. Ya miss'. His theatre works include 'Karl Marx in Kalbadevi', 'Sounds of the Sufis', 'Family 81', 'Mahabharata', 'Wedding Album', 'Noises off', 'Mharo piyu gayo Rangoon' amongst many others.
Venue
Harkat Studios, Versova, Mumbai
Bungalow No. 75, JP Road, Aram Nagar Part 2, Machlimar, Versova, Andheri West, Mumbai, Maharashtra 400061, India