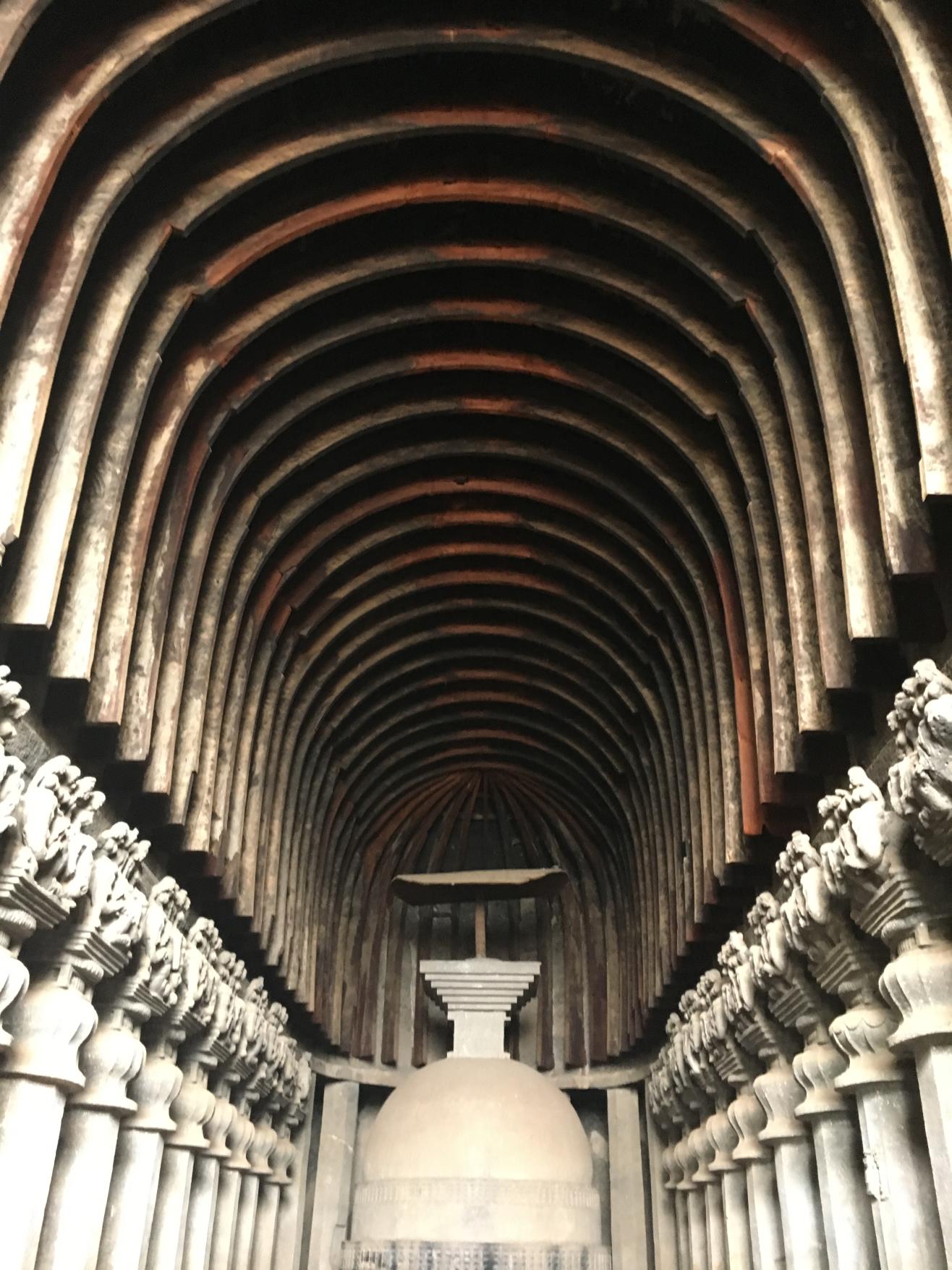 Monuments
Karla Buddha Caves (Karli Caves, Karle Caves or Karla Cells), Lonavala
Caves, Temples and inscriptions, Karla
About
Karla Caves are a series of beautifully cut rock constructions built around the 2nd century BC to 1st century AD. Built along an ancient trade route, they were meant to be accessible to pilgrims but also far enough to keep its serenity intact. While they're not the largest or most elaborate of Buddhist excavations, they have one of the grandest chaityagrihas (prayer halls) in the country. It's made of teak wood and features ornate arches and intricate sculptures.
Sculptures of royal elephants, kings, common people
Ekvira Devi temple
The Ashokan pillar outside the main cave, which is not commonly found in such early Buddhist excavations
Karla is located just off the Mumbai-Pune Expressway, near Lonavala. If you're coming by car from Mumbai, it takes around two hours, whereas, from Pune, it's under an hour and a half.
If you're travelling by bus, get down at Lonavala and take an auto from there.
Local trains from Pune and the express trains from Mumbai also stop near the spot. Get off at Malavali or Lonavala station.
Venue
Caves, Temples and inscriptions, Karla
Karla Buddha Caves (Karli Caves, Karle Caves or Karla Cells), Lonavala, Ekveera Devi Road, Karla, Lonavla, Pune, Maharashtra, 410405
GET DIRECTIONS