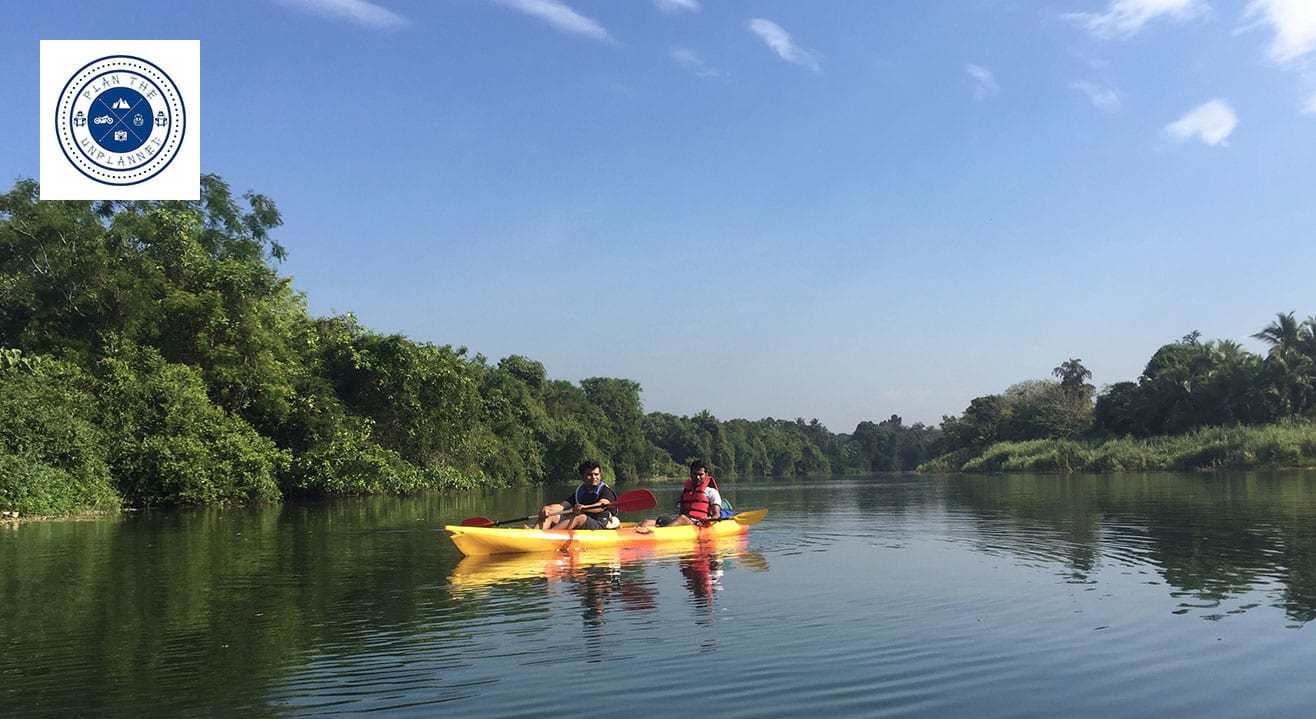 Adventure
Kayak On Shambhavi | Plan The Unplanned
April 7 - 9 | 9 PM
M.G Road, Bangalore
About
Kayaking on an India river is perhaps the most thrilling experience that anyone can ask for! While you must have always thought of it as an exotic water sport - we are here you to take you for a wilderness ride on a Kayak.
During this trip, you will get to sail and cover a total distance of 28 km on a kayak. From one side of the Palimar Dam where the water of Arabian Sea gushes into the Shambhavi River in Karnataka, you'll sail up to the other end of the dam where camps will be set up. Surrounded by the Western Ghats, the camping site is amidst nature, by the banks of the river.
Once the dam gets narrow and you slowly enter the river, you'll realize that this place is nature's best kept secret and it's one of those virgin destinations of South India that aren't explored by many. The beautiful landscape can only be explored through the waterway and kayaking here would be the most adventurous ride!
Day 0 : 7th April 2017
Leave from Bangalore at 9:00 PM

Day 1 : 8th April 2017

Start Kayaking at 7:30 AM

Paddle paddle paddle, stop for snacks at 10:00 AM

Paddle paddle paddle, stop for lunch at basecamp aroud 1:00 PM

Take rest

Explore river Shambhavi

Come back to base camp before 6:00 PM

Barbecue, play music, bonfire, have dinner and sleep

Day 2 : 9th April 2017
Start Kayaking at 6:00 AM

Paddle paddle paddle, stop for breakfast around 8:30 AM

Paddle paddle paddle, reach Mulki around 1:00 PM

Depart for Bangalore and Reach by 9:00 PM (approx)

Transportation to and fro from Bangalore

Sharing Basis Accommodation in Homestay

Food - 2 Breakfast 1 Lunch 1 Dinner

Campfire

Experience that you gain

Any kind of insurance

Personal Expense:( snacks, mineral water etc)

Anything that's not included in the inclusions above.

If you cancel trek/plan before 7 days:
100% refund will be provided. (Payment gateway charges will be deducted)
If you cancel trek/plan before 3-6 days:
50 % of the actual amount of the trek. (Payment gateway charges will be deducted)

48 hours before the trek/plan:
No refund would be provided.

Additional charges would be deducted(based on from where you booked) if you cancel the trek at any given date(along with the scenario described above), as payment gateway/event listing partner charges.
For all the above choices, you can transfer your tickets to your friends.
We would be more than happy to have them on board and you could save your hard earned money.

;