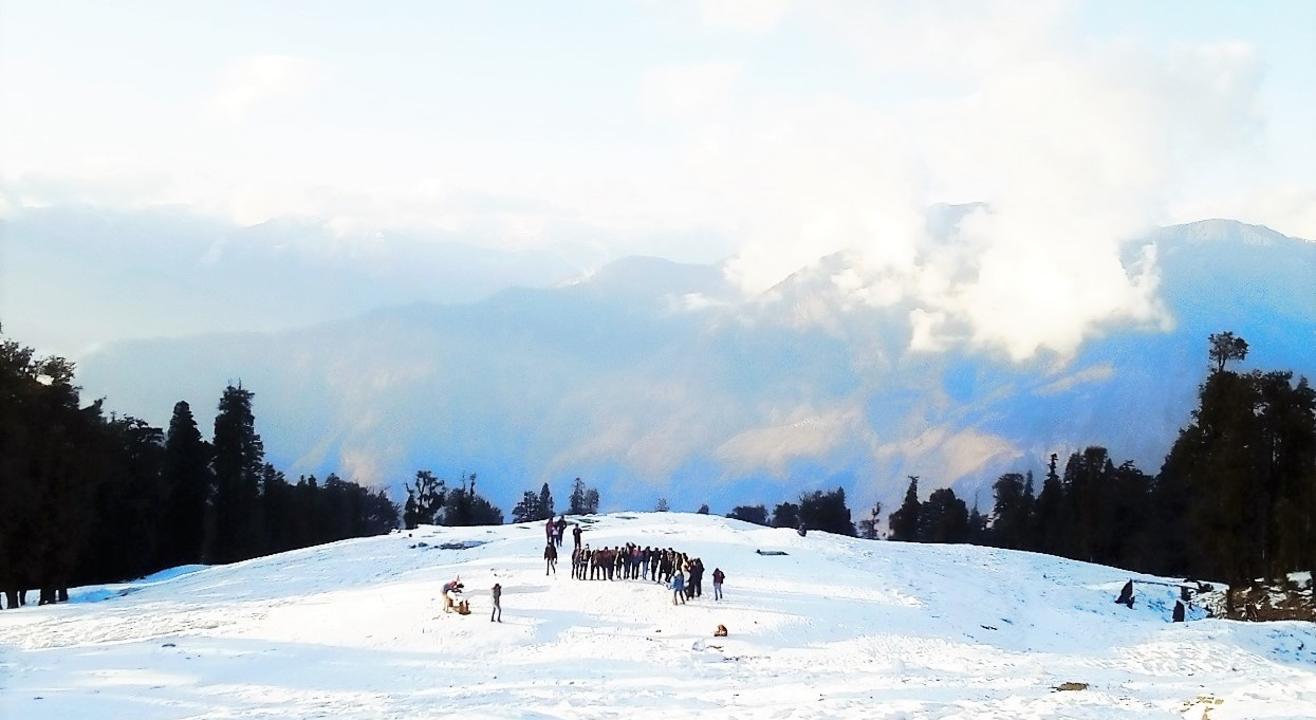 Trek
KEDARKANTHA WINTER TREK
Youth Hostel Association Of India
About
About Program:The trek route offers a breathtaking view of snowy mountains, peaks, deodar & pine forest, waterfalls, bugyals (high altitude meadow), wildlife and rare Himalayan birds. One can view the majestic peaks of Swragarohini, Bandarpoonch and Kala Nag from a close range. For ages, the land has been known for temples and shrines with sacred mythological attachments. Duryodhana, the eldest of Kauravas, is worshipped here. This trek route is virtually a paradise for the botanists, bird watchers, photographers, nature lovers, foot loose trekkers and anyone connected with nature in exploring and learning in an unconventional way.
Trek Level: Moderate to Tough
* Reporting Place:
Mussoorie Youth Hostel
Near Mussoorie Lake, Dehradun District (32 km from Dehradun)
Dehradun Mussoorie Highway, Mussoorie - 248 179.
Telephone: 0135 - 2630504 (Office / Res)
Who can Participate: The minimum and maximum age for an YHAI member to join the program is 18 years to 60 Years, YHAI membership is mandatory to participate. This condition will be adhered to strictly. Under age and over age will not be considered in any case. Members desirous of joining this programme may apply online duly supported by a "Trekking Medical Certificate"
Safety & Security: Extensive and painstaking preparations have gone into the planning of trekking route for your safety. Our field staff and experienced camp leaders have been visiting the area to check all details. While every care has been taken to ensure safety, the Youth Hostels Association of India cannot be held responsible for any accident, illness and any type of unforeseen eventualities.
* What participants should bring along:
Rucksack (if You have one), Woolens, Cotton Shirts, Slacks/ Cotton Pants, Sun Cap, Shoes, Socks, Enameled or Steel Mug / tumbler, Plate, Lunch box ,Spoon, Water purifying tablets, Pen knife, Needle, Thread, Spare buttons, Goggles, Cold cream / Vaseline, Soap, Toilet Paper, Towel, Rain sheet, Medicines which you normally use at home, Camera with extra batteries.
* How to Reach:
By Air
The nearest airport is Jolly Grant Airport in Dehradun, which lies approximately 54 kilometres away from base camp and offers daily flights from New Delhi.
By Road
Being a popular tourist destination, Mussoorie is well-connected with a network of buses & taxis. The proximity to Dehradun, the capital city of Uttarakhand makes Mussoorie more accessible.
By Train
Dehradun is well connected by Train network. Participants may select suitable trains.
* Food & Supplies:
Simple, nutritious & sumptuous meals.
DAY
1
Report at Reporting camp Mussoorie
Day 2 : Move from Mussoorie to Sankri Base Camp (transportation will be paid by participant)
Day 3 : Orientation, Training and acclimatization walk
Day 4 : Trek from Sankri to Juda Talav -Trek of 4 Km will take approx 4 Hours- Height - 8700 ft'approx
Day 5 : Trek from Juda Talav to Luhasu (Kedarkantha Base) –Trek of 7Km will take 5 Hours -Height 10250 ft' approx
Day 6 : Trek from Luhasu to Summit Kedarkantha-Trek of 4 Km will take 3 Hours – Height 12500 ft' and return back to Luhasu for hot Lunch and descend to Argoan Camp
NOTE: Weather conditions will determine the route of further trek
Day 7 : Argoan to Sankri Base Camp - Trek of 5 Km will take 4 Hours followed by Certificate Distribution and Recreation Activity
Day 8 : Checkout from Sankri after breakfast
Venue
Youth Hostel Association Of India
Barlow Ganj, Mussoorie, Uttarakhand 248179
GET DIRECTIONS