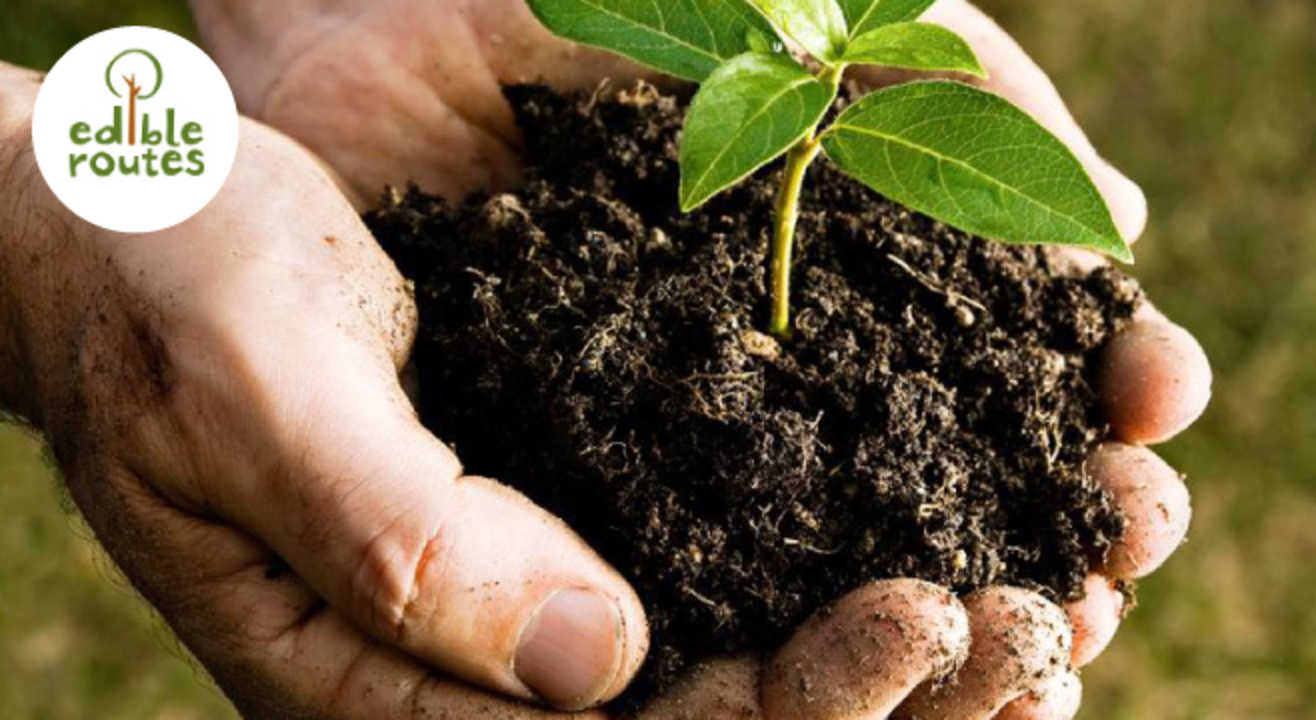 Keep Your Soil Happy! The Soil Health Workshop
Step out and enjoy this event
Invite your friends
and enjoy a shared experience
Keep Your Soil Happy! The Soil Health Workshop
Step out and enjoy this event
Invite your friends
and enjoy a shared experience
Invite your friends
and enjoy a shared experience
We walk on it, we eat what grows in it; we call it 'dirt' or 'mud' – but do we even know what soil is? This workshop will give you a glimpse into the microcosmos below your feet: understanding its composition, its almost magical fertility, its vulnerability – and getting an idea of the huge variety of soils that exist. You will see how caring for your plant actually starts with caring for your soil, and how the health of both is intimately connected.
The crucial link between both, in fact, is organic matter and nothing better than home-made compost! This workshop will therefore show you how you can turn your chhilkas into palak, tomatoes and chillies with just a little bit of work. With the help of a thorough introduction to the why, what and how of composting, soon enough, you'll be able to have your waste and eat it too (kind of)!
We will take you through the entire process of converting our kitchen waste into delicious khaad. Together, we will learn in a hands-on manner how to balance our dry and wet waste and ensure our compost doesn't get smelly. We'll also learn to use convenient home composting systems like the Smart Bin and Daily Dump Khamba. To close the loop, we will discuss how best to (re)use your compost in your kitchen gardens to grow even more yummy veggies.
Here's what the workshop will cover:
· soil composition and soil health
· the basics of aerobic and anaerobic composting
· composting at home – how to make it easy and odorless
· leaf composting and mulching
· using homemade compost
And you'll do some hands-on work on:
· digging a soil profile
· identifying types of soil
· balancing wet and dry waste
· making compost tea
· making a sapling pot with compost
Farm 8, Delhi
Farm 8, Phase V, Main Entrance Rd Phase Five, Aya Nagar Extension, Aya Nagar, New Delhi, Delhi 110047, India
GET DIRECTIONS