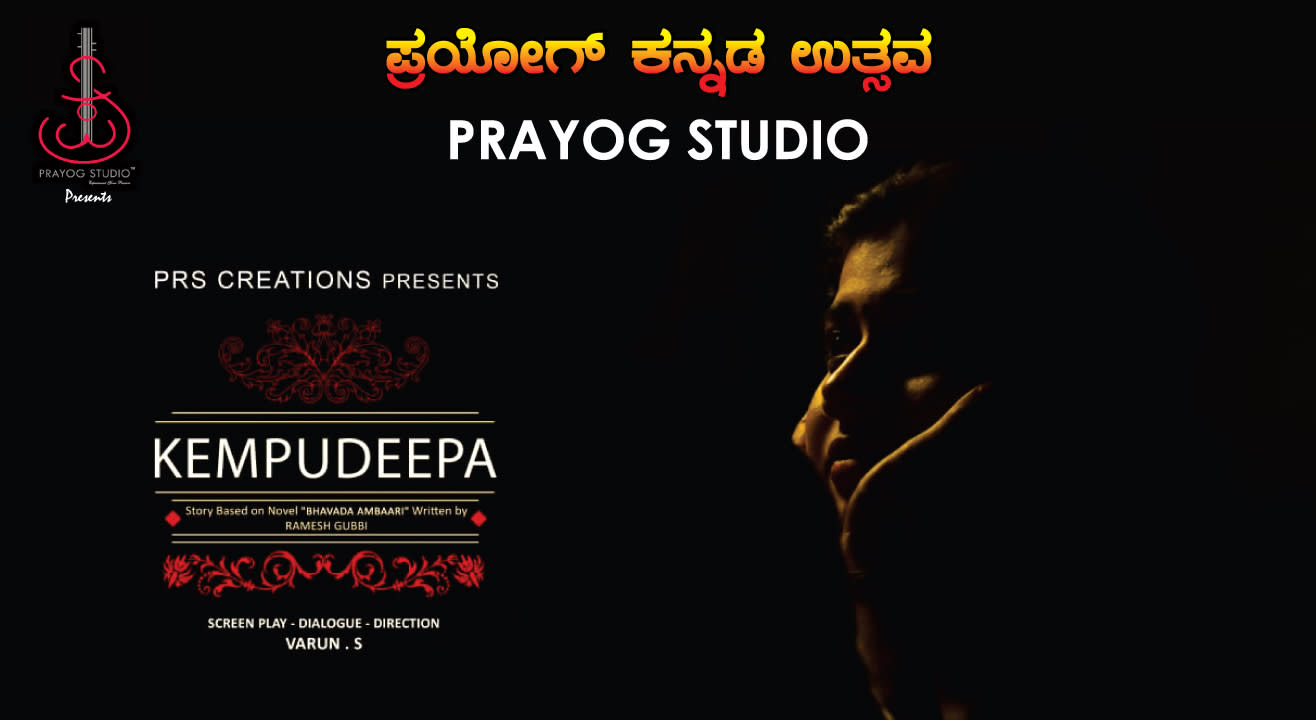 Screening
Kempu Deepa Movie Screening
Prayog Studio - Theatre, Bangalore
About
Synopsis about the movie:
Sridhar, a 40 year old unmarried man lives in a fairly middle class house. His older sister, Bhagya, is concerned about his lonely future and finds him a match in Sindhura. Sindhura is almost half Sridhar's age and that has him concerned. Yet, on his sister's insistence, he decides to take her as his wife. Sindhura also walks into this marriage, albeit against her wishes.
On the night of consummation of their marriage, as he is about to get close to Sindhura, Sridhar has a very discomforting experience that leaves them both confused. In the coming days, Sindhura tries to adjust in the impoverished household even as things keep going awry in the bedroom. The misery of an unsatisfactory sex life and a house bereft of basic needs pushes her to the brink and she leaves him for good. Raghu, a friend to Sridhar and a man who regularly doesn't follow what he preaches, comes to Sridhar's aid. He decides Sridhar needs to unwind and takes him to a sex worker. The Sex Worker is skilled enough to understand that Sridhar suffers from Premature Ejaculation and helps him savour the satisfaction of an ordinary sex life. He becomes a regular and starts to adore her understanding and helpful nature. Eventually he realises his admiration for her and asks for her hand in marriage. She hesitates at first but then agrees.
After spending a couple happy years together, she starts to find something unusual with Sridhar's behaviour. She decides to confront him when she sees medication in his belongings. Sridhar confesses his fear of her leaving him too due to his condition. The loving - adoring wife that she is now, she makes him aware of the fact that when a woman truly loves a man, she accepts everything about him. Sridhar is released off his apprehensions and feels liberated
Actor: Mico Manju -Shridhar
Nagaraj Bhat- Raghu
Sowmya Gangatkar- wife
Sowmya- Sindhura
Suraj Divate - Chotu
Vidhyadhar-office manager
Krishna - co-brother
Shivu - milk boy
Dop - Sidhe Gowda
Light - Kiran and team
Sound- Narayan Gowda
Sound effects, Editor- Prashanth.s.Aradhya
Music - Neel
Story - Ramesh Gubbi
DI - Aditya Kunigal
Screenplay, Dialogue Direction- Varun.s
Venue
Prayog Studio - Theatre, Bangalore
281, 10th Main Rd, Banashankari 3rd Stage, Banashankari, Bengaluru, Karnataka 560085