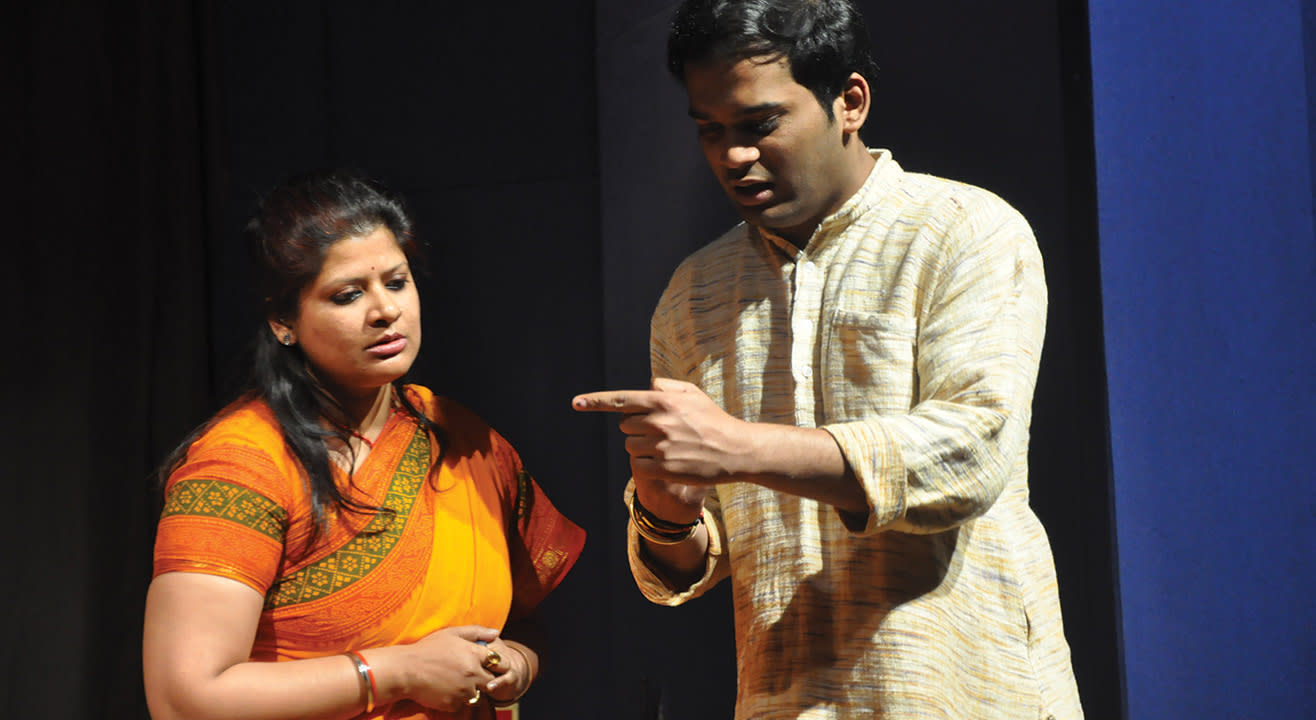 Theatre
Khamosh! Adalat Jari Hai
Amphitheatre, Indian Habitat Centre, Delhi
About
This play is the Hindi translation of Vijay Tendulkar's best known Marathi drama Shantata! Court Chalu Aahe. The story begins with a group of people, who are planning to stage a play in a village. Since one of the cast members doesn't show up, a local is asked to replace him. To make him understand the courtroom procedures, a rehearsal is arranged with a mock trial. But the story takes a twist when the pretend-play suddenly turns into a grim charge.
Unfulfilled desires, hypocrisy, gender discrimination, social customs and manifestations of power are some of the ideas that "Khamosh Adalat Jari Hai" tries to touch upon.
Writer : Vijay Tendulkar
Hindi Adaptation : Sarojini Verma
Design & Direction : Sunil Rawat

Rashmi Singh, Sunil Rawat, Aqsa Parveen, Vinod Juyal, Harshwrdhan Chauby, Dharmender Sangwan, Shaurya, Rehmaan Khan, Anubhava Dixit.
Venue
Amphitheatre, Indian Habitat Centre, Delhi
Lodhi Road, Near Airforce Bal Bharati School, New Delhi, Delhi 110003