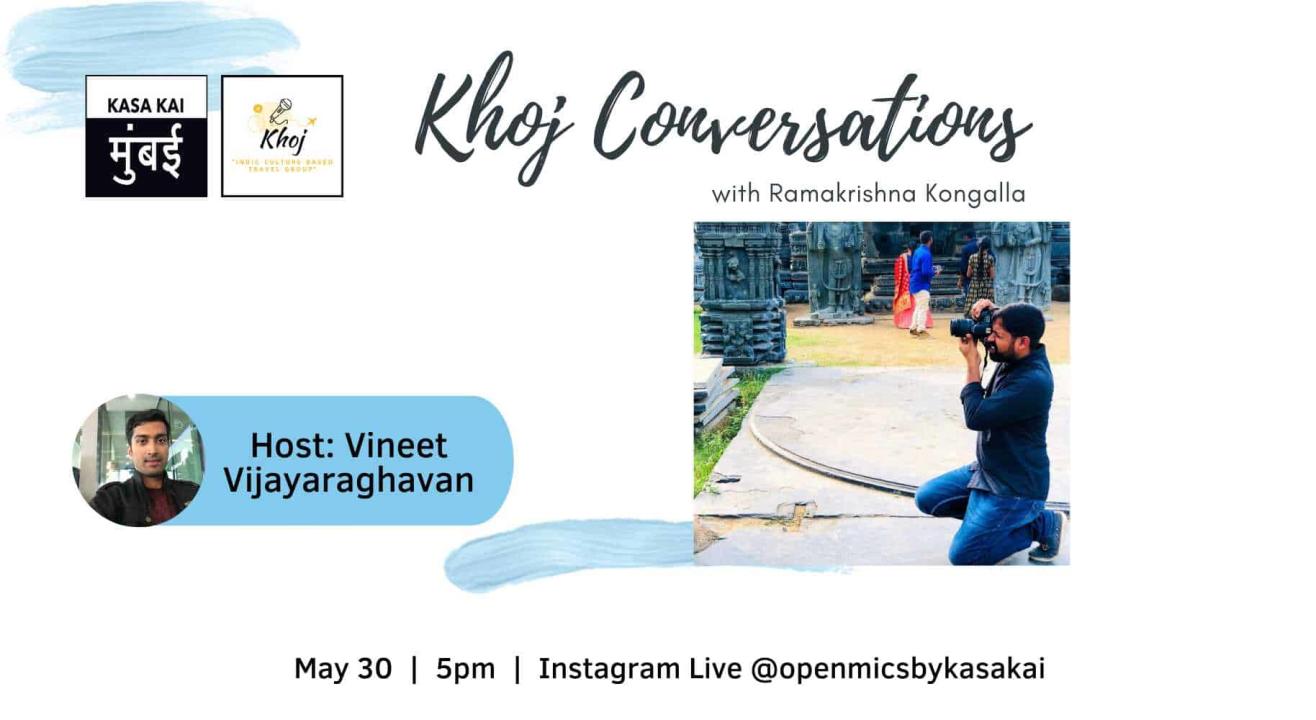 KHOJ − A Travel Based Story Telling At Live Instagram
Invite your friends
and enjoy a shared experience
Invite your friends
and enjoy a shared experience
About the Event
Kasa Kai Mumbai presents a new genre of forum gatherings called "Khoj". Khoj means the desire to look for something. Here, "something" means travel stories. Having our Maxim , "An Indic Historical and Cultural Travel Exploration," our hearts yearn the desire to meet new and more people whose interests include travelling, and those who have a "khoj" for stories. We welcome people of all kinds having a "khoj" for new places and a love for storytelling.
*Guidelines for the Open Mic*
- Please ensure good internet connection so as to not hamper with your experience.
- Leave all other work and be there for the whole session for a wholesome experience.
- If performing, ensure good lighting around you.
- The virtual sessions will take place via Instagram Live.
- If you wish to perform, please do register online so as to not create any disturbances during the virtual event.
- No use of cuss words please.
- No sexist, ethnocentric, Xenophobic comments will be allowed.
- No plagiarism. We love when artists come up with their original work. Beauty lies within you, and we love to appreciate it!
- Please be ready atleast 10-15 mins prior to the time mentioned so that you don't miss the beginning! Hope you have a fun filled time!
Q: Is there any age restriction?
A: 16+

Q: How long will the event be?
A: 2 hours.

Q: Can I get a slot on the spot?
A: We highly recommend to register if you wish to perform, as we won't be able to give you a slot once all are full.