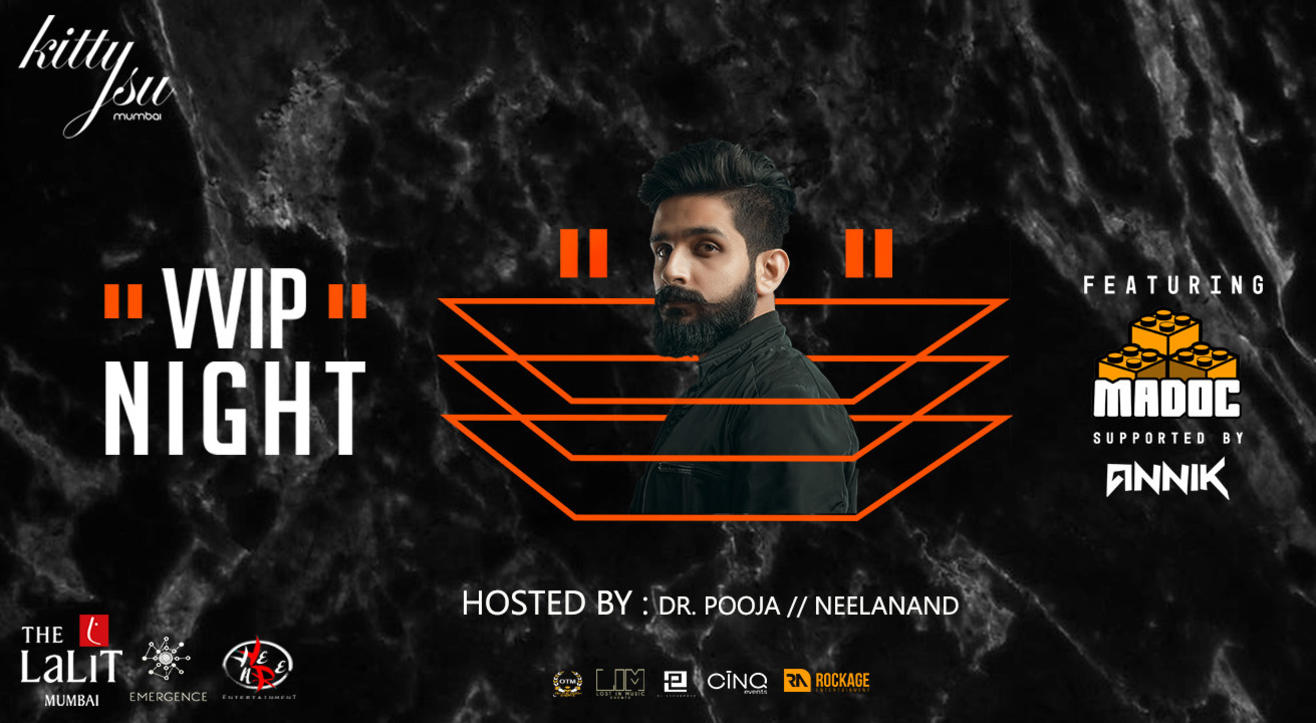 Music
Kitty Su Mumbai Presents VVIP Night Ft. DJ MADOC
About
Oh! It's Friday again. Share the love that was missing during the week, In a worthy moment of peace and bliss."_
Kitty Su presents
VVIP Nuche Night
Biggest Night of the Season.
Enjoy the most happening party in town as we are on till dawn.
Irrespective of the election results, we intend to go on for an all nighter.:face_with_hand_over_mouth.
So grab your dancing shoes and show us some moves!:dancer.
#DrinkTillYouDrop
Champagne Showers all eve.
Featuring - *Madoc*
Supported By - *Annik*
Artist Line-up and their description
One of the most well known DJs in Mumbai's nightlife circuit, MADOC is rising steadily in the ranks of talented homegrown artists. On the production front, he puts out stunning releases and remixes; even getting 3 releases on the Beatport Top 10 charts in 2015 and 2016.
In the past few years, Madoc has performed at some of the most major music festivals in the country like Vh1 Supersonic, Sunburn, EVC, Guestlist4Good, and the RoadToUltra pre-parties, along with gigs in London, and many cities across India, doing over 120 gigs in 2017 alone.
With 12 years of experience and an extremely versatile style of music, Madoc is striving for excellence everyday to make a bigger impact on the constantly evolving Indian music industry.