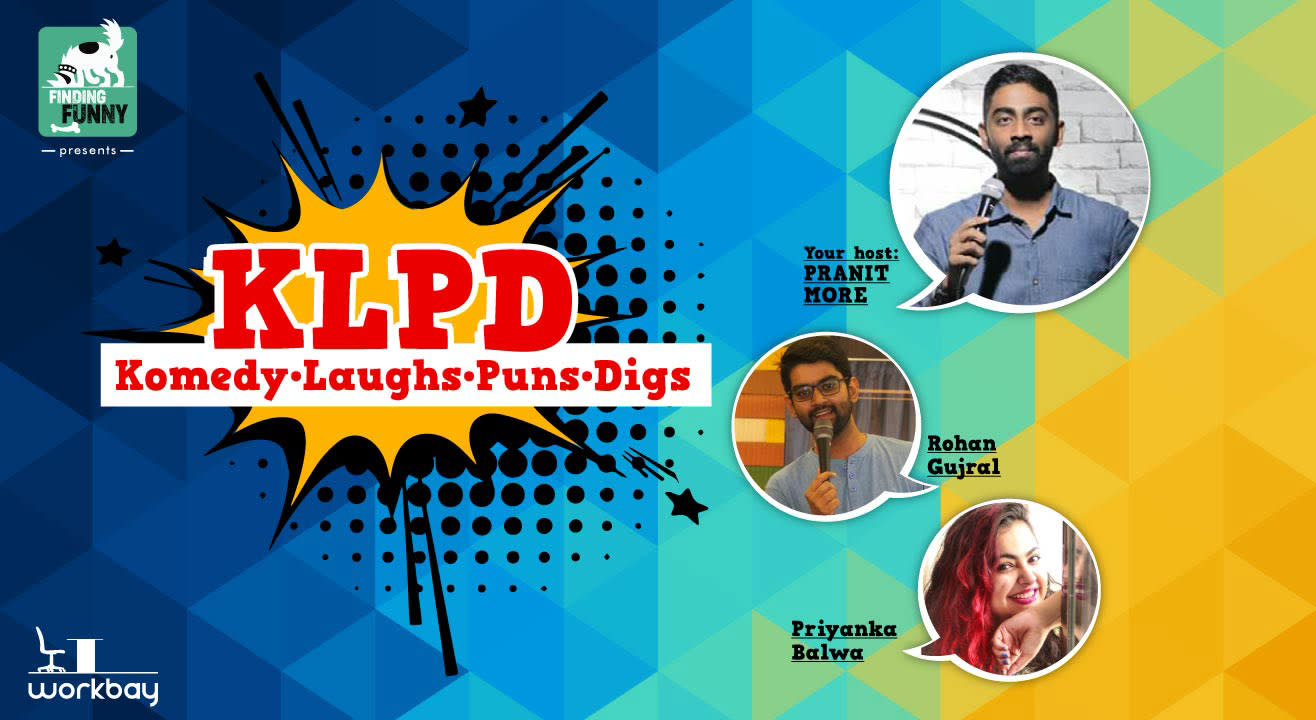 Comedy
KLPD by Finding Funny #17
About
Stand-up Comedy Open Mic
Artist Line-up and their description
Pranit More
Tall, Dark but not handsome. Completed MBA cause life sucks and just broke up with girlfriend.. Cause she doesn't! Doind stand up comedy in mumbai and Navi Mumbai for more than a year now.. And have won at CLC 4 times, laughing coconut thrice and bla bla bla..

Rohan Gujral
Rohan Gujral is an upcoming standup comedian from Mumbai. He performs regularly in Bandra, Andheri and other cheaper suburbs. He travels in trains, taxis and other cheaper transport. His jokes revolve around daily life observations. He has performed at the Pune Comedy Festival 3.0, his aunty's house in Jabalpur and other cheaper venues.

Priyanka Balwa
Priyanka Balwa is the woman you need to listen to right now. She channels the voice of every female in your life – from your unreasonable sister who spends too much time in the bathroom to the out of your league college hottie to your crazy ex-girlfriend. At 30 she has seen life and love from all sides – making her a full paisa-vasool masala storyteller who sneaks in the bitter truth of life rolled in makkhan style humor. She is currently single – and a few boy's mothers pay her to keep it that way. She ethically refused the bribe and that is how Ambani Empire missed out on a MICA alumnus bahu. She is now on her life path to fulfil her destiny as the Beyoncé of Indian Comedy. From young aching hearts to corporate slaves, her set has something relatable for everyone.
Venue
WorkBay, Deccan House
101, Deccan House , Waman Pundlik Warde Marg, Behind DDecor showroom Bandra West, Mumbai, Maharashtra