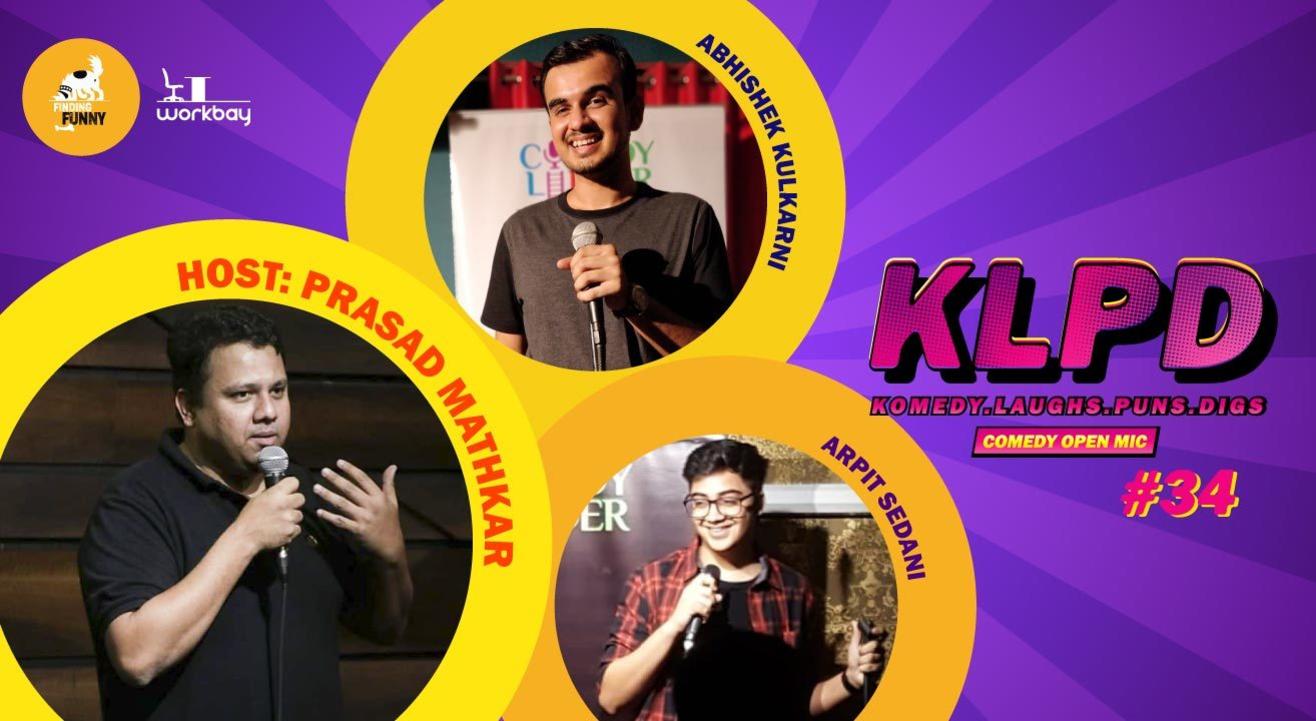 Comedy
KLPD - Komedy, Laughs, Puns, Digs #34
About
Stand-up Comedy Open Mic with Prasad Mathkar, featuring acts by Abhishek Kulkarni and Arpit Sedani.
A line-up of new stand-up comics with a few old ones too, trying out both new and old jokes, all to make you laugh till your sides hurt.
Your Host:
Prasad Mathkar
Prasad Mathkar has what you might call a love-hate relationship (more hate than love) with, well everything. Photographer by day, filmmaker by night and stand-up comedian by midnight, he has travelled far and wide in search of two things; cold weather and few people. Having clearly failed in that mission, he now uses Stand-up comedy to distract and bring laughter... the audience is distracted and he's laughing.
Featuring performances by
Abhishek Kulkarni
Abhishek Kulkarni is an investment banker turned standup comedian. After a stint as an analyst at Citigroup in London, Abhishek decided to give it all up to tell jokes on stage. Clearly he took Zindagi Na Milegi Dobara a little too seriously.
Searching for validation, Abhishek has opened for several A-list performers including Varun Thakur, Alex, Vir Das, Aadar Malik, Kautuk Srivastava and Neville Shah. He has also been invited to IIT Bombay as a guest lecturer in comedy and as a judge for various standup events on campus, in exchange for free food.
Arpit Sedani
Arpit Sedani is one of the youngest comics in the circuit right now. Being the "kaccha limbu of stand-up comedy" he surely will have you in stitches with his unique style and delivery.
Venue
Workbay Co-Working Space
1st Floor, Deep Jyot Bungalow, off S.V. Road, 39, Church Avenue, opposite Sacred Heart Church, Santacruz (W), Willingdon, Santacruz West, Mumbai, Maharashtra 400054