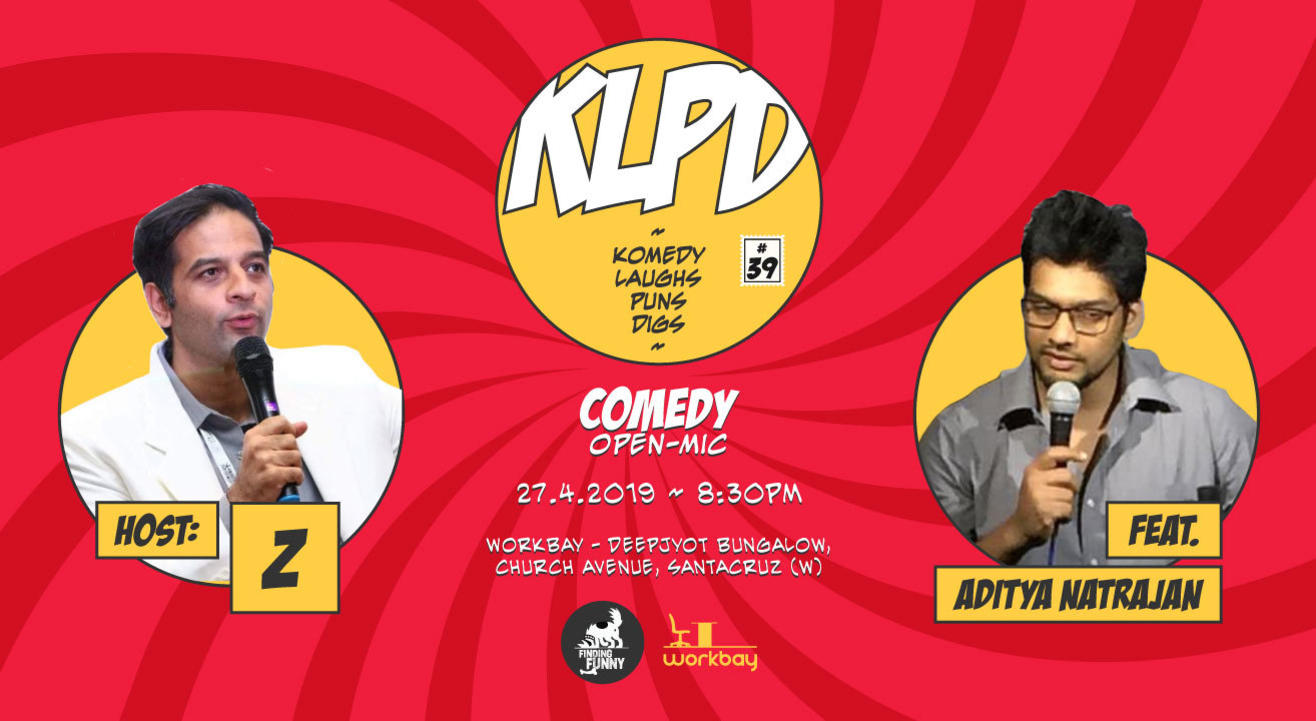 Comedy
KLPD - Komedy, Laughs, Puns, Digs #39
About
Stand-up Comedy Open Mic with Abuzar Ikkery, featuring @Aditya Natrajan.
A line-up of new stand-up comics with a few old ones too, trying out both new and old jokes, all to make you laugh till your sides hurt.
Host:
They call me Z
Nomad of the world growing up in the UK, KSA, and USA. With passion to make people laugh It just gives me high like nothing else.
Featuring:
@Aditya Natrajan
Ardent curd rice enthusiast. Holds great expertise in a field no one cares about, being the 'underdog that never wins'. If you want mediocre, he is the best in the business. Knowing that he won't be funny, makes watching his act unsuspenseful and weirdly....comforting!!!
Venue
Workbay Co-Working Space
1st Floor, Deep Jyot Bungalow, off S.V. Road, 39, Church Avenue, opposite Sacred Heart Church, Santacruz (W), Willingdon, Santacruz West, Mumbai, Maharashtra 400054