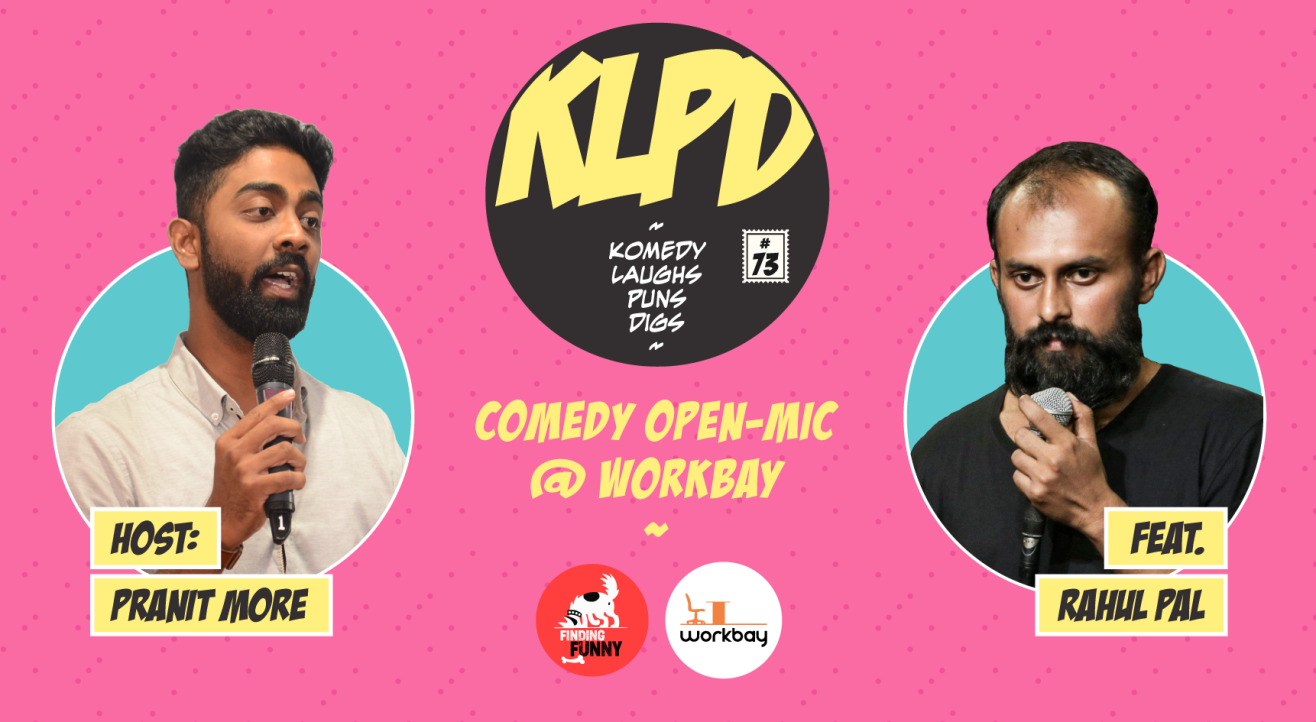 Comedy
KLPD - Komedy, Laughs, Puns, Digs #73
About
Stand-up Comedy Open Mic with Pranit More, featuring Rahul Pal.
A line-up of new stand-up comics with a few old ones too, trying out both new and old jokes, all to make you laugh till your sides hurt.
About the artists:
Pranit More
Tall, Dark but not handsome..
Completed MBA cause life sucks and just broke up with girlfriend.. Cause she doesn't!
DoinG stand up comedy in mumbai and Navi Mumbai for more than a year now.. And have won at CLC 4 times, laughing coconut thrice and bla bla bla..
Rahul Pal is a peculiar comic with whom you can't tag any Indian state. He's the result of an awkward mixture of north and south Indian culture.
He serves you raw stories of hypocrisy, stereotype, and humanity that Indians live and breathe. If you can digest that, better call pal coz he's the guy who will fire up all the cherries on top and make you take off the drapes and look at the world with a little bit more empathy.
Venue
WorkBay, Mumbai
1st Floor, Deepjyot Bungalow, Church Avenue,Off SV Road, Santacruz W, Mumbai, India 400054
GET DIRECTIONS