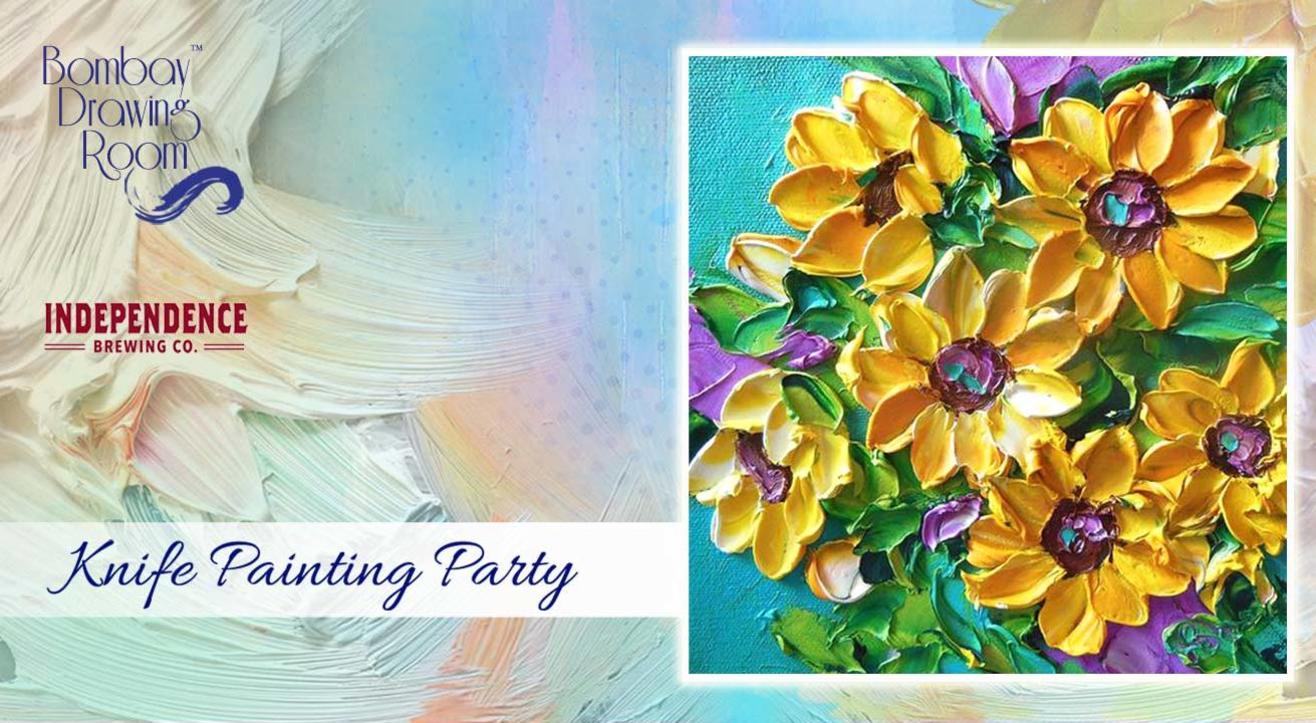 Painting
Knife Painting Party
Independence Brewing Company, Andheri
About
Description :
Explore your creativity and express yourself through art, at the Knife Painting Party by Bombay Drawing Room
Using an impasto knife technique often leaves visible brush strokes in the finished painting. Many times those brush strokes are actually more important than the subject matter itself, it is thickly textured paint that is almost three-dimensional in appearance.
With no prior painting experience required, this will be a guided session, shedding light on the strokes, sketches and techniques and helping you paint the "Golden blooms", getting in touch with the artist within. We will be painting using knives & acrylic paint on Canvas. Refreshments, material & guidance from our side.
Founded by a self taught Artist Snehal Patil, Bombay Drawing room is an initiative that fosters fun and non judgmental environment that was created by the vision to encourage creative expression in everyday settings.
Venue
Independence Brewing Company, Andheri
Boolani Estate Owners Premises C0-Op, Soc, Ltd., B-41, Unit 001 and 101, New Link Road, Andheri (West),, Opp. Citi Mall, Veera Desai Industrial Estate, Andheri West, Mumbai, Maharashtra 400053