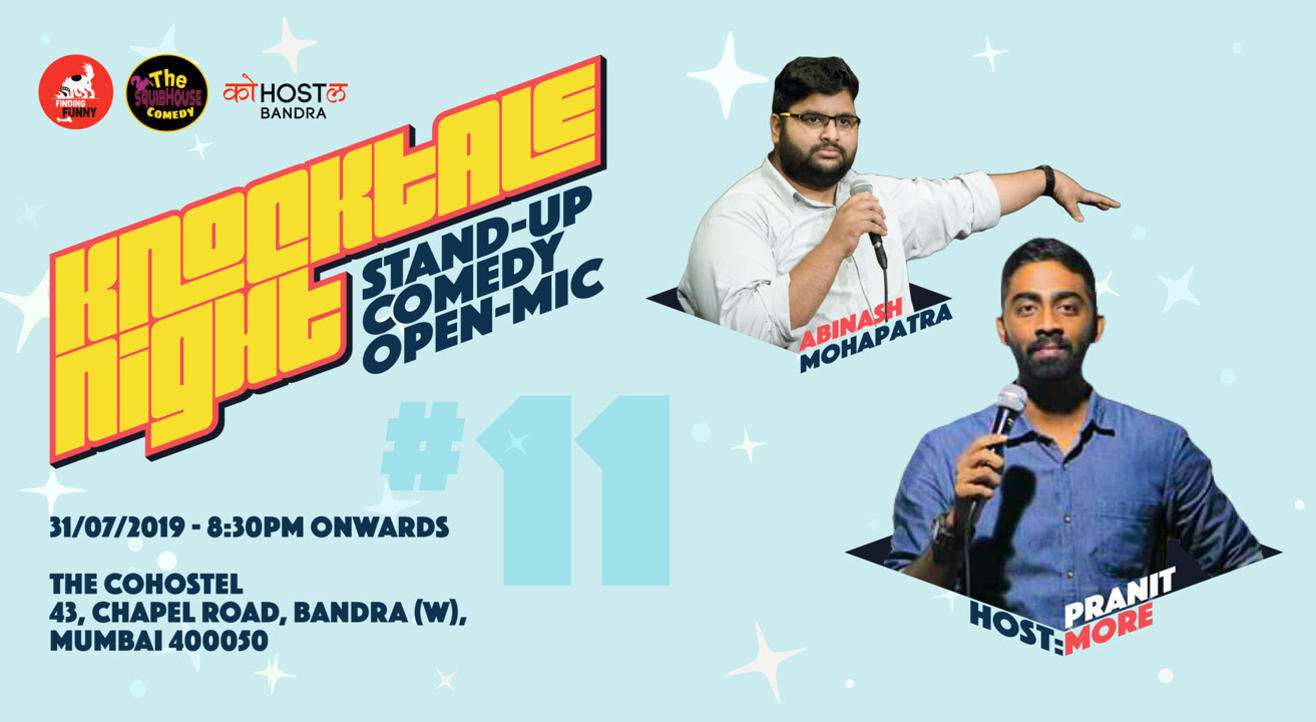 Comedy
Knocktale Night #11 - Stand up Comedy Open Mic
Cohostel Backpackers Hostel
About
Get ready for another evening of non-stop laughter with Knocktale Night - a Stand up Comedy Open Mic. The line-up is sure to give you a dose of happiness & craziness so you can relax and laugh off your woes off!
Hosted by: Pranit More
Tall, Dark but not handsome..
Completed MBA cause life sucks and just broke up with girlfriend.. Cause she doesn't!
Doing stand up comedy in mumbai and Navi Mumbai for more than a year now.. And have won at CLC 4 times, laughing coconut thrice and bla bla bla..
Featuring: Abinash Mohapatra
While working as an HR in the public sector, Abinash decided to further lower his self-esteem by trying his hand (and fingers) at stand up comedy. Hates random weight loss advice from people. He wants them structured. If not an HR, he would have been a masseur who got paid in food.