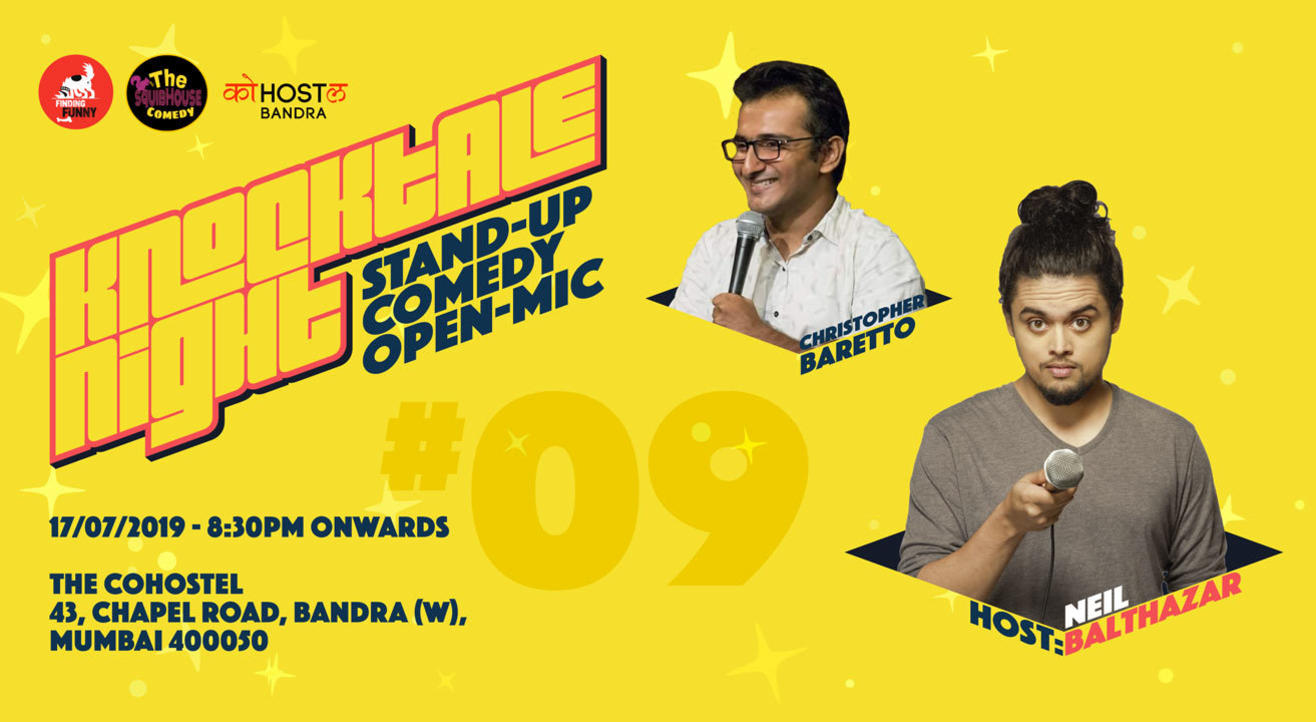 Comedy
Knocktale Night #9 - Stand up Comedy Open Mic
Cohostel Backpackers Hostel
About
Get ready for another evening of non-stop laughter with Knocktale Night - a Stand up Comedy Open Mic. The line-up is sure to give you a dose of happiness & craziness so you can relax and laugh off your woes off!
Hosted by: Neil Julian Balthazar
Neil is a standup comedian and comedy writer whose only aim is to make people laugh at the nasty things he says. That way, he doesn't have to bear the guilt of his questionable sense of humour alone.
Featuring: Christopher Baretto
A writer by day and Batman by night, Christopher Baretto jokes about the banalities of life. He thinks out of the box because he lives IN the box. Being a Literature student has only helped him in writing this bio whereas he started doing comedy as a remedy to deal with existence. His claim to fame is his semi-viral blog post which got Naved Jaffery to follow him on Twitter.