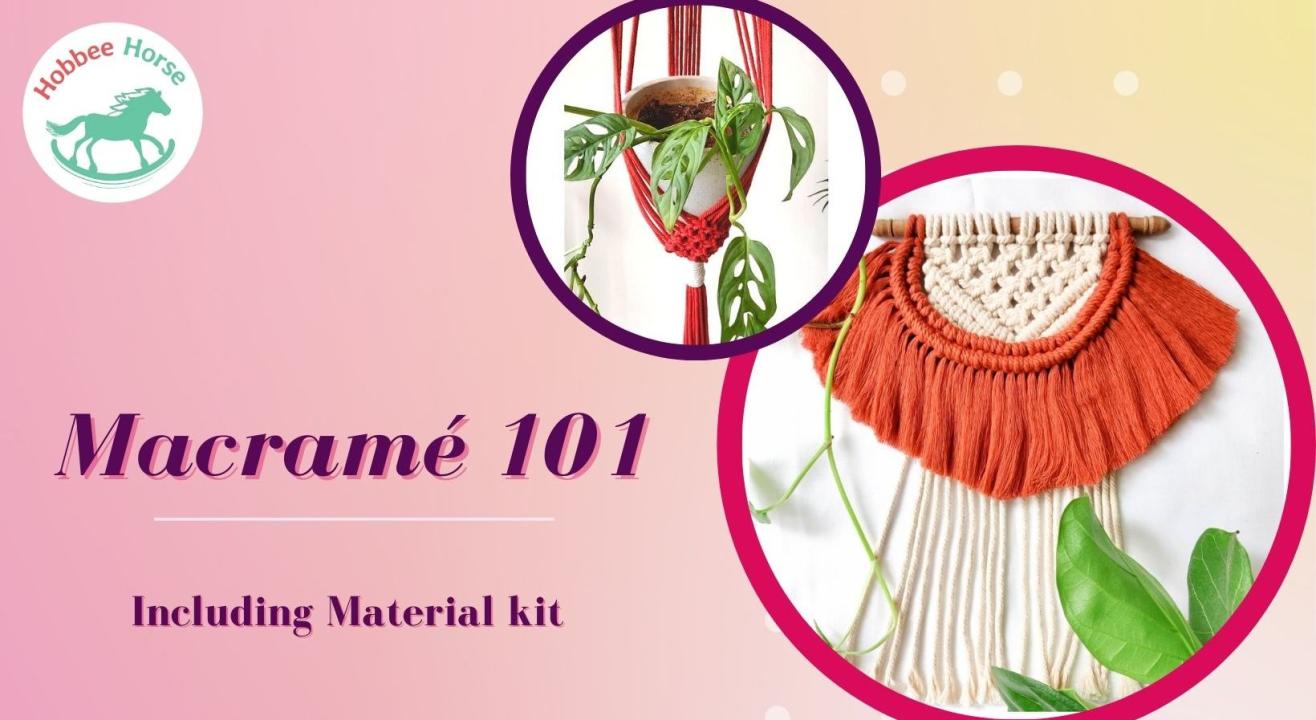 Knot your worries away: Macrame 101
November 23 | 3PM - November 27 | 5PM
Event Guide
Masterclass
Learn from an expert
Invite your friends
and enjoy a shared experience
Knot your worries away: Macrame 101
November 23 | 3PM - November 27 | 5PM
Event Guide
Masterclass
Learn from an expert
Invite your friends
and enjoy a shared experience
Event Guide
Masterclass
Learn from an expert
Invite your friends
and enjoy a shared experience
Macramé is making a reappearance in todays décor with a tasteful modern appeal. So, why not learn the art of braiding rope to add character and texture to your living spaces!?
Join us for this workshop, get acquainted with this beautiful art form and learn what it takes to start your own projects of contemporary home décor.
What you will learn:
Macramé knotting techniques: These knots will give you the knowledge to read and execute a variety of knots.
Different types of cords and how to calculate length for any project
Guide on how to start your own project, develop and complete it in easily understandable steps
How to make a wall décor (as in picture)
How to make a plant hanger (as in picture)
Note: This is a guided replay of complete pre-recorded workshop.
DIY Macramé Kit is available for purchase at hobbeehorse.com :
Off-white Twisted cord
Colored Twisted cord (Assorted)
Wooden Dowel
Wooden Ring
Small Beads Packet (optional)
Additional: Tape measure & scissors
Note: Please allow at least one week for delivery before the workshop. Workshop recording will be available.
For any queries - email at contacthobbeehorse@gmail.com or visit hobbeehorse.com
Duration: 2 hour
Language: English
Knot your worries away: Macrame 101
November 23 | 3PM - November 27 | 5PM
Event Guide
Masterclass
Learn from an expert
Invite your friends
and enjoy a shared experience