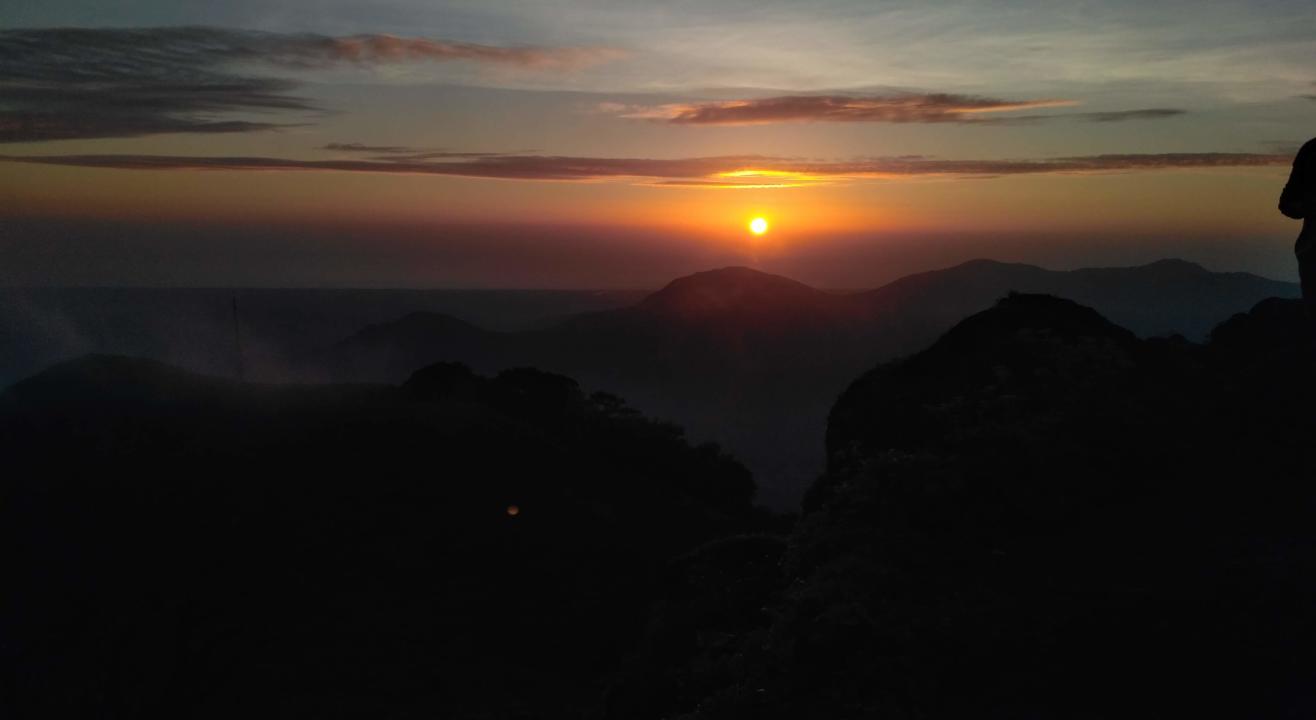 Kodachadri Trek and Hidlumane Falls with Safarnama
Invite your friends
and enjoy a shared experience
Invite your friends
and enjoy a shared experience
About the Event
This Weekend Join hands with team Safarnama to make Kodachadri beautiful as ever. Let's help the team to pick the rags and Garbage from Kodachadri. "Swatch Bharat, Swatch Karnataka, Swatch Kodachadri trek with Safarnama" and also let's take a dip in thrill and adventure.
Kodachadri can be considered as the trekker's paradise and encompass everything from perfect dense forests to higher waterfalls, the meadows spreading everywhere and a view of Arabian sea. The trek is possibly the toughest of popular treks in Karnataka but the view from the peak makes the effort worthwhile. A cover of luxurious jungle stretches in all directions. The sunset watched from Kodachadri peak on a clear day is a spellbound experience.
Around 5 km from Kodachadri is Hindlumane Waterfalls located right in the centre of the valley and involves a little higher adventurous trekking. All the stress and tiredness wash away when you take a dip into this beautiful waterfall and witness double Rainbow.
It is believed that Adi Shankarachrya meditated on the top of the hill and the temple is called Sarvagna Peetha which is similar to Sharada Peeth of Jammu and Kashmir.
The Arabian Sea is visible from the last peak on a cloudless day and sun literally goes down into the sea and due to the proximity to the sea, the shape of the golden sun changes every minute.
This place is known for its picturesque landscapes and cool forest with rare flora and fauna.
The Kodachadri name comes from the native word "Kodacha" or "Kodashi" which means the hill of Kutaja flowers and "Adri" a Sanskrit word, or Jasmine of Hills.
Kodachadri is 10th highest peak of Karnataka located at the height of 1,343 meters above sea level in the Western Ghats in South India and is declared as a natural heritage site by the Government. It is situated at 21 km from Kollur and 15 km from Nagodi village, in Hosanagara taluk. The trek is a 12-km route from Nittur to Kodachadri gate.
Home to many endangered species of both the animal and plant kingdom, trekking in Kodachadri can be an adventurous and spiritual experience.
Points to Note:
The route through jungles is infested with leeches. Protective footwear and long trousers are a must on the trek
The dense jungles house several species of poisonous snakes. Thick, ankle-length footwear is preferable to sneakers.
The amenities along this route are basic. The Trekker is advised to carry adequate water and beverages
The route passes through a wildlife reserve. The Trekker is advised to avoid littering the route and to keep noise levels to the minimum.
Carrying torches and insect repellents are essential on this trek.
Avoid consumption of alcohol or any other intoxicating products during the entire trip.
Detailed Itinerary
Day 1:
Get picked up on Friday night from different spots at a different time and start your overnight journey to Kodachadri.
07:15 PM: Baroda Bank, Koramangala or
08:00 PM: New Shanti Nagar hotel
08:30 PM: (Hard rock café) MG road at 8:30 PM
Around 06:00 AM on Saturday, the day of trekking, you will reach the camp-site, freshen-up and have breakfast later.
Start trekking to Kodachadri at around 8:30 AM
Relax for some time near the Hindlumane waterfall.
Have mid snacks at Buttermane points (self-sponsored or carry-optional) and at around 03:30 PM, you will reach the temple near which hot lunch will be served
You will reach a peak around 05.30 PM, explore the surroundings- Sarvagna Peetha and the Arabian Sea. Enjoy the serenity at its best from the top. (On a clear day, you may be able to see your shadows in the clouds framed with rainbow)
Descend to the campsite in your respective jeeps with an amazing roller coaster ride after sunset.
Have dinner and get ready for the bonfire. Make friends for life and enjoy.
Retire for the day with a relaxed soul.
Day 2:
Wake up early and freshen up.
Pack your bags, fill your empty stomachs and check-out from the campsite around 09:00 AM.
Start traveling to Shivappa Nayaka Fort, Nagara (Nagara Fort). Enjoy the fort and capture the moments. After some time commence your return journey.
Have a self-sponsored lunch route.
Wind up the tour after you get dropped back.
Mandatory things to carry:
Two litres of water bottles
RRaincoat(if in case it rains)
A torch
A cap / Sunglasses to avoid direct Sun
Personal medical kit / Medications (if any)
Good Trekking Shoes
Toiletries
Extra trousers and inner-wears
WEAR
Cargo/track pants -2
T-shirt -2
Shoes, Socks
Personal medication kit
Sunscreen
Rain Coat
Stay
Accommodation would be provided in Homestays. There are separate rooms for boys and girls.
Meal
Vegetarian food will be provided
2 breakfasts
1 lunch
1 dinner
Other Inclusions
Local and experienced guides and trek facilitators
Jeep ride to homestay
Snack/Power packs for the trek
Permission from Forest Dept
First aid kit
Bon-fire
Lots and lots of FUN.
Transport
Pick up and drop from Bangalore in a vehicle and the type of vehicle depends on the size of group