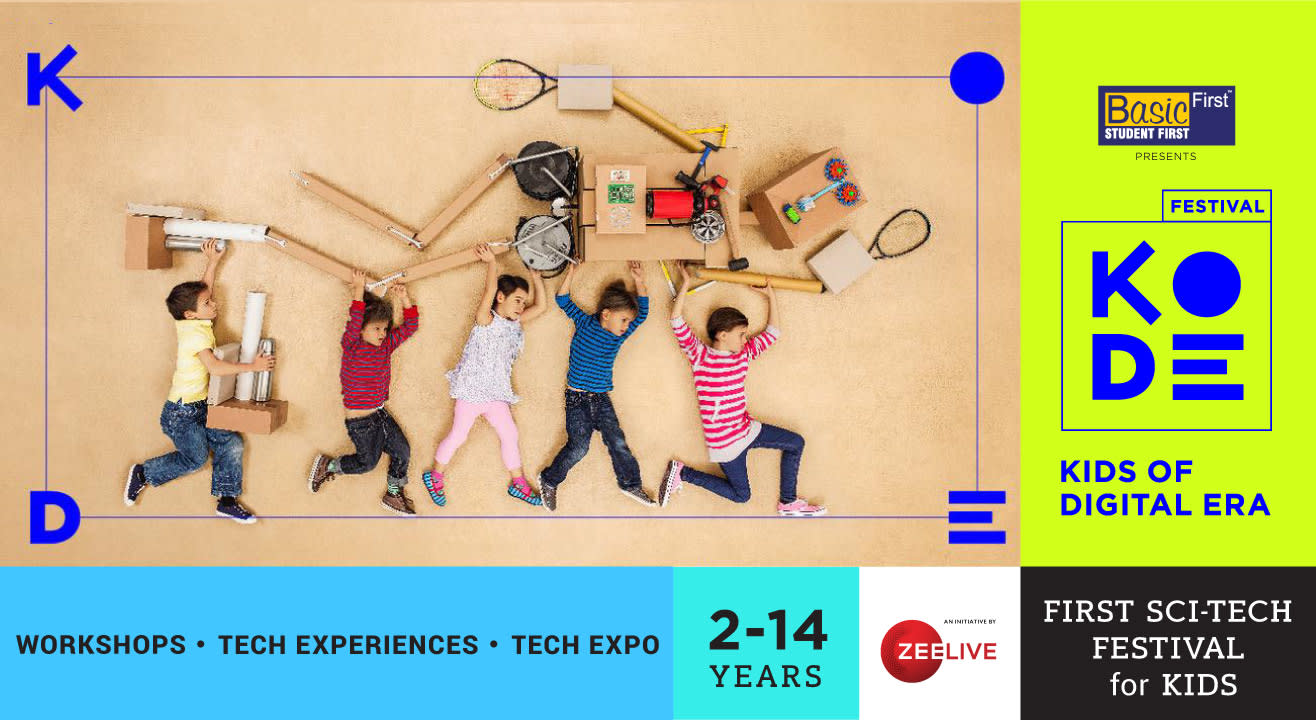 Kids Festival
Introduce your kids to a fun way of learning with the KODE festival.
A wide range of experiments and workshops await! Book tickets to India's first Science and Technology festival, KODE.
KODE, short for Kids of Digital Era is a celebration of science and technology that brings a unique educative experience for your kids. It aims to provide a platform to learn new concepts with the help of interesting methods like workshops, tech experiences and a tech expo. From clay animation to robotics, the festival has more than 30 workshops curated to give your kid an amazing experience. This 2-day festival is not only interesting for kids, but also for parents who accompany them. Tag along with your tiny tots and create a new bond with them while they play and learn.
Get your tickets now to the KODE festival here:
Here's the list of workshops we've in store:
The KODE festival creates a space for kids of all age groups to immerse in various cognitive, motor and visually stimulating experiences.
2 to 5 Years Old
Clay Animation
Fix & Improve
Mixed Media
Recycling
Digital Storytelling


6 to 10 Years Old
3D Pen Designing
Robotics
Internet of Things Workshops
Code your own game
Comic Character Design and Animation


11 to 14 Years Old
App Development
Superhero Mechatronics
Aeromodelling, Marinemodelling & Auto modelling
VFX 101
3D Printing
Spend a great weekend with your kids and enjoy this one of a kind, sci-tech experience. Book your tickets now!
Subscribe to receive our newsletter!
Find the best experiences happening out there in your city or enjoy handpicked content while sitting comfortably at home. Paytm Insider is your go-to place to figure out what to do today!