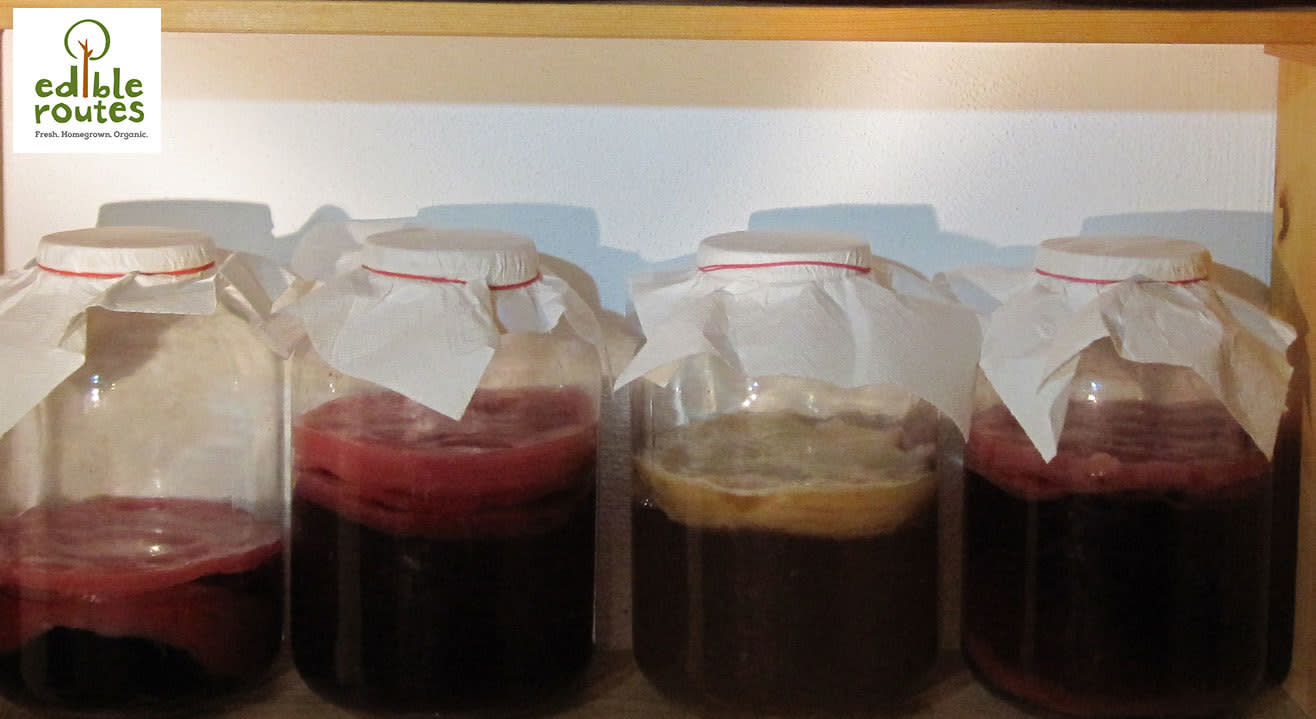 Kombucha Brewing Workshop: Learn To Make The Ancient Drink That's Fun, Healthy And Delicious
Padma Centre for Soul Realisation
Step out and enjoy this event
Invite your friends
and enjoy a shared experience
Kombucha Brewing Workshop: Learn To Make The Ancient Drink That's Fun, Healthy And Delicious
Padma Centre for Soul Realisation
Step out and enjoy this event
Invite your friends
and enjoy a shared experience
Invite your friends
and enjoy a shared experience
Learn to brew the ancient drink that's fun, healthy and delicious!
Kombucha is a fermented tea that improves digestion, boosts energy, and strengthens your immune system. Like yogurt and kanji, it contains living bacteria that do beneficial work in our bodies. Besides the fact that it's healthy and trendy in the West, it's also yummy, fun, and easy to make. This workshop will teach you all about Kombucha and help you get started with brewing at home. You'll be introduced to a SCOBY – the roti-like Symbiotic Culture of Bacteria and Yeast that acts to ferment the tea and produce enzymes and probiotics that make our gut flora bloom. You'll also learn about storage and consumption, and various recipes to make your Kombucha taste amazing.
What you'll take away
- Everything you need to know about Kombucha brewing
- Jazzing up your brew with different Indian ingredients
- Kombucha tasting
- Kombucha brewing starter kit (includes a jar, starter liquid, muslin cloth and SCOBY)
Instructor
Kapil Mandawewala studied at the University of Texas, Austin and worked with Deloitte Consulting in San Francisco for five years before returning to India in 2008 to start organic farming in his twenty acre family farm in Gujarat. He then started Sajeev Fresh [now Edible Routes] in 2010 with the mission of spreading healthy, nutritious and fresh food and building strong communities that are self-reliant.
Padma Centre for Soul Realisation
X-29 Lower Ground Floor,, Block K, Hauz Khas Enclave, Hauz Khas, New Delhi, Delhi 110016
GET DIRECTIONS