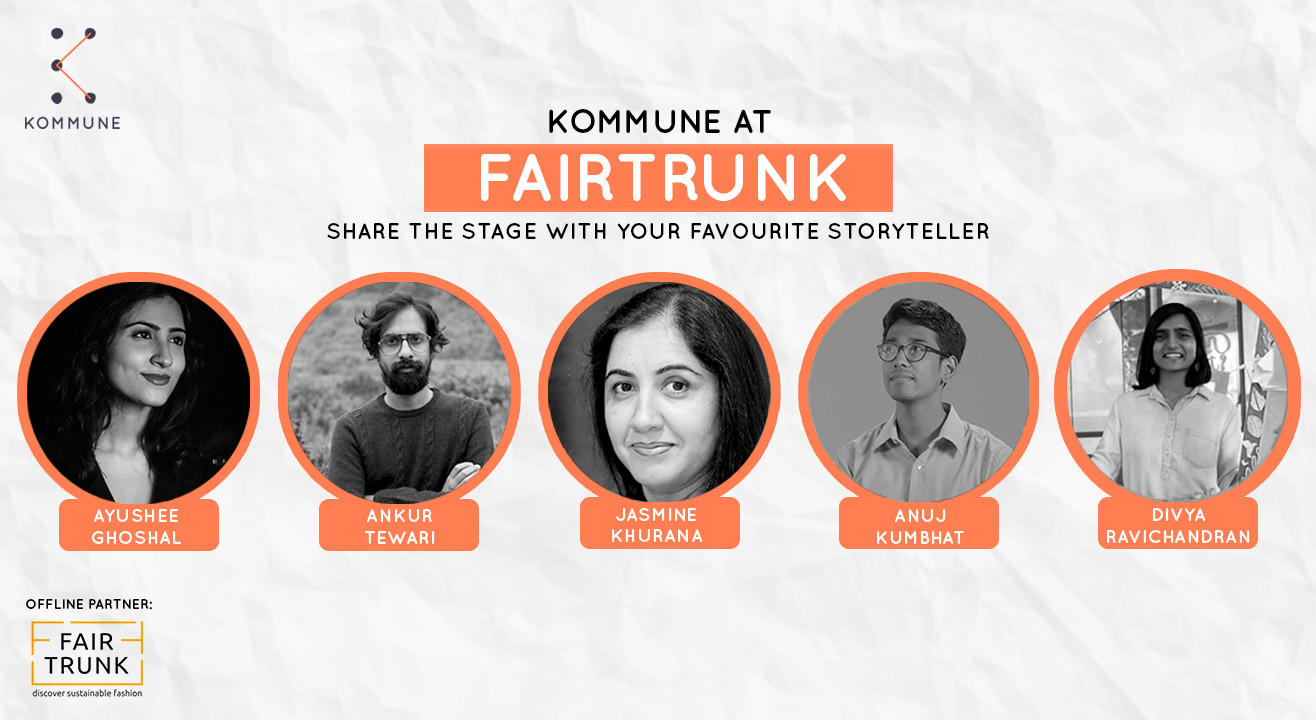 Kommune at Fairtrunk Offline
Step out and enjoy this event
Invite your friends
and enjoy a shared experience
Invite your friends
and enjoy a shared experience
About the Event
Kommuneity, we've found some amazing talents through the years. We've seen performers find the art of storytelling, and writers feed the performers within. We've seen experts encourage beginners and beginners bloom into experts. So this time, we teamed up with FairTrunk to give you an event that comes with a bit of both. Where some of our favourite performers go on stage, wow you with their music and art and then...invite you to perform with them. In front of a crowd that'll be cheering your name. So how do you get on stage to perform with some of your favourite artists? Easy. You take a deep breath, and tell about the last time you...slowed down. That's right - at FairTrunk, where we learned that sustainable fashion is the way to go, we decided to relax a little and slow the fuck down with our stories, and the theme.
To participate, please read the rules carefully:
- The theme of the event is 'slow down' - all entries must reflect this theme.
- Please send a screenshot of your insider ticket along with your piece at team@kommuneity.co.in with the subject line 'Kommune Storytellers Slow Down'
- Participants are to send their entries both in PDF (written) and audio format. Spoken word pieces and stories (fictional and non-fictional) are allowed. Both Hindi and English entries will be considered.
- Each piece is to be no less than 3 minutes and no more than 5.
- Deadline for submissions is October 2nd, 2018.
- Kommune will then curate the 5 best pieces to be performed on stage at The Storytellers.
Pioneer Hall Bandra
Pioneer House, 9, St John Baptist Rd, Bandra West, Mumbai, Maharashtra 400050
GET DIRECTIONS