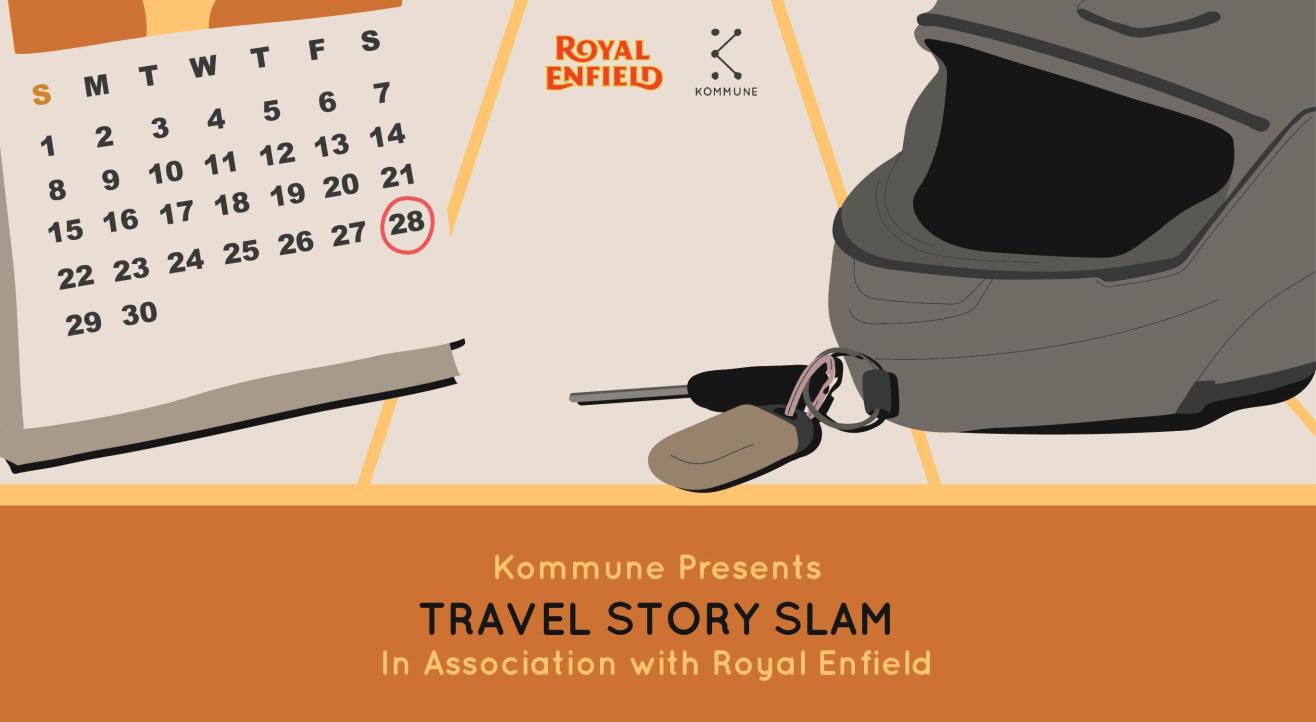 Storytelling
Kommune X Royal Enfield: Travel Story Slam, Delhi
Royal Enfield Showroom, Saket
About
Delhi! We're back in your city to hear your travel stories. Do you have a travel story that you would like to share; About taking roads less traveled or an adventure that shaped you into who you are today - we want to hear it all. Live you memories all over again on the stage! Come participate in our Travel Story Slam on the 28th of September at the Royal Enfield Showroom at Select City Walk Mall, Saket.
If you are performing, please check the box 'performer' while you RSVP for the event. The tellers will be randomly selected from the Kommune Slam Jar.
- The theme for this session is 'Travel'. All stories must reflect the theme.
- We do not encourage reading out your story/ use books/paper/phones for reference.
- The time limit is 5 minutes per story.
- Language - we welcome stories in Hindi and English.
Venue
Royal Enfield Showroom, Saket
GR 01, Select City Walk Mall Multiplex Block, Saket, New Delhi, Delhi 110017
GET DIRECTIONS