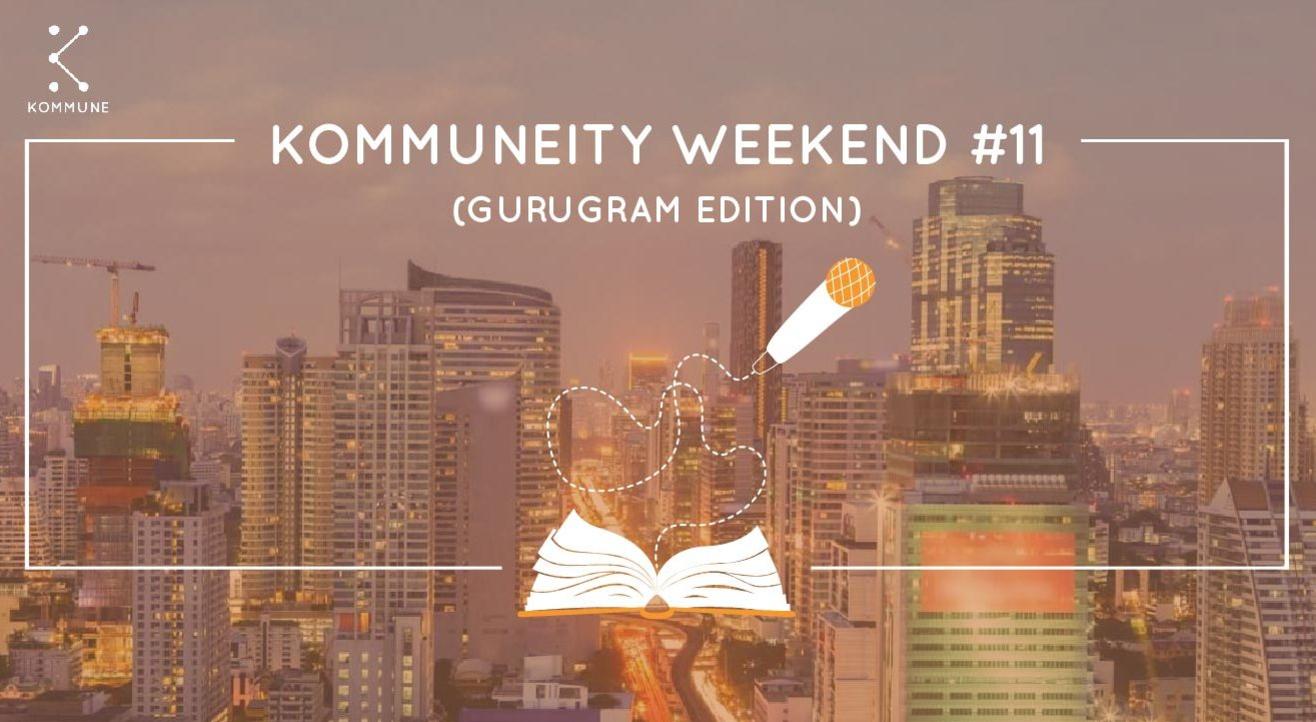 Storytelling
Kommuneity Weekend #11: Gurugram Edition
499 - 1,499 (Incl. of taxes)
About
Kommuneity,
Our workshops have you walking in with words and walking out with stories - stories you never knew existed, stories you never thought were worth sharing. Our Best Of Kommune evening makes you laugh a little louder, shed a little tear and feel all the chills as you embrace all of the memories of our best storytellers as if they were your own. So, we decided to combine both of these events and give you a weekend of all things Kommune. Our edition of the Kommuneity Weekend is coming to Gurugram, with a promise to help you grow as an artist and to inspire you with some of our best performers bringing their best on the stage.
Why should you attend the workshop?
- Learn how to turn every experience into a brilliant 5 minute story, a skill that is often used in interviews and presentations. A skill that is left out of the school syllabus.
- Learn how to string the beginning, the middle and the end together to make a kickass story.
- Skip the submission and feedback process and learn directly from some of the most loved storytellers and creators.
- Have an intimate session of learning, sharing, and creating.
- Walk in prepared for Kommune's story slams, where they often find amazing performers, stories, and storytellers.
- Begin the journey of self-editing and curating - become your own most reliable critic.
Why you should attend Best Of Kommune?
- It is an evening of the best of everything: best storytellers, best stories, best performances
- Post the workshop, you can witness some of the best stories come to life in front of you and be inspired to create to your next best piece
- You will leave with a heart full of love and warm stories and end your weekend amidst some of our best artists, with whom you get a chance to interact and learn from!
Venue
WeWork, Gurugram
BlueOne Square, Udyog Vihar Phase 4 Rd, Phase IV, Udyog Vihar, Sector 18, Gurugram, Haryana 122016
GET DIRECTIONS