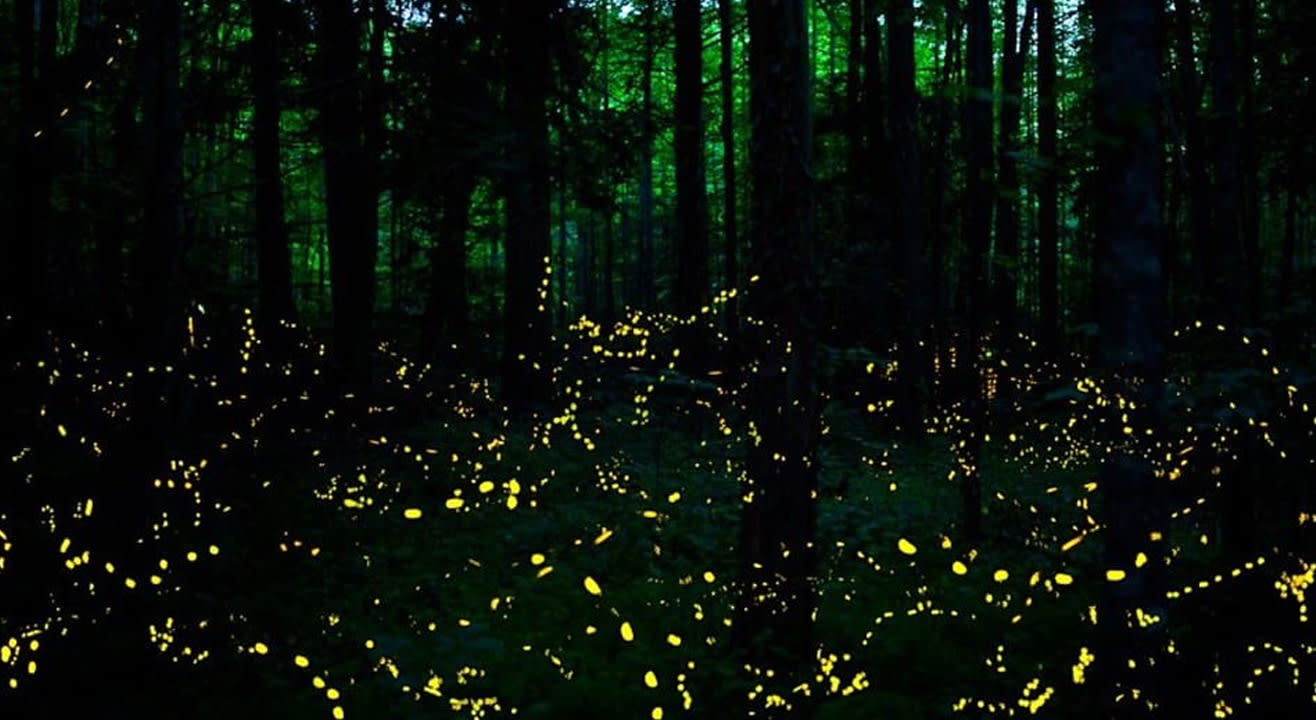 Trek
Witness nature's fire beetles at Kothaligad - Insider.in
Landscapes filled with fireflies is the ultimate peaceful experience you can imagine. Check out these little glowing bugs this season.
One of the famous treks in the Karjat area, the fort is situated east of Karjat in the state of Maharashtra. The area is surrounded by green cover, odd mountain flowers and clear air. The fort is small in size and was used as an ammunition storage and defence station during Sambhaji Maharaj's era.

It is commonly called Fort of Peth standing tall at around 3100 feet east of Karjat, near Karjat-Murbad road. The most prominent features of the fort include a temple, a cave at its base and an upright tunnel-like structure. The trekking route from Ambivali towards the fort is equally fascinating compared to the fort.

The historical accounts are only known by carvings seen on the fort's caves and temples. It appears to belong to the 13th century. It was seized by the British in the first half of the 18th century. It was recaptured by the Marathas in 1817 and till 1862, it remained as an outpost for vigilance. Some historians believe that it isn't a fort but a lighthouse built to keep a vigil on the Mawal area. The fort is also surrounded by other forts like Bhimashankar, Rajmachi, Dhak, Sidhhagad and Prabalgad.

How to reach Kothaligad?

From Mumbai – 2 h 40 min (90 km) via Bengaluru - Mumbai Highway/Mumbai - Pandharpur Rd/Mumbai - Pune Highway
From Pune - 3 h (134 km) via Bengaluru - Mumbai Highway/Mumbai - Pune Expressway
Nearest railway station - Karjat. You can catch any Karjat bound fast local from the central suburban train network.

The base village is Ambivali. If you plan on taking the ST buses, board a Jamruk bound bus from Karjat ST Depot and alight at Ambivali. The last from Ambivali towards Karjat is at 17:30 hours.
Highlights of Kothaligad:

Bhairoba cave - Consists of several carved pillars
Trek - Difficulty level: Easy | Medium during monsoon
Fireflies (Best time to visit) – Monsoon and Pre-monsoon| May - September
For all activities, the age group is above 10 years.

Things to carry:
Identity proof
Water - 3 L
1 torch with spare batteries
Bunch of papers, camera, cap etc.
Some ready to eat food - chikki, dates, plum cake etc
Umbrella, raincoat or windcheater
Extra pair of dry clothes
Medicines, if any
Please avoid wearing gold and other ornaments.
Check out what's in store for you below:
Subscribe to receive our newsletter!
Find the best experiences happening out there in your city or enjoy handpicked content while sitting comfortably at home. Paytm Insider is your go-to place to figure out what to do today!