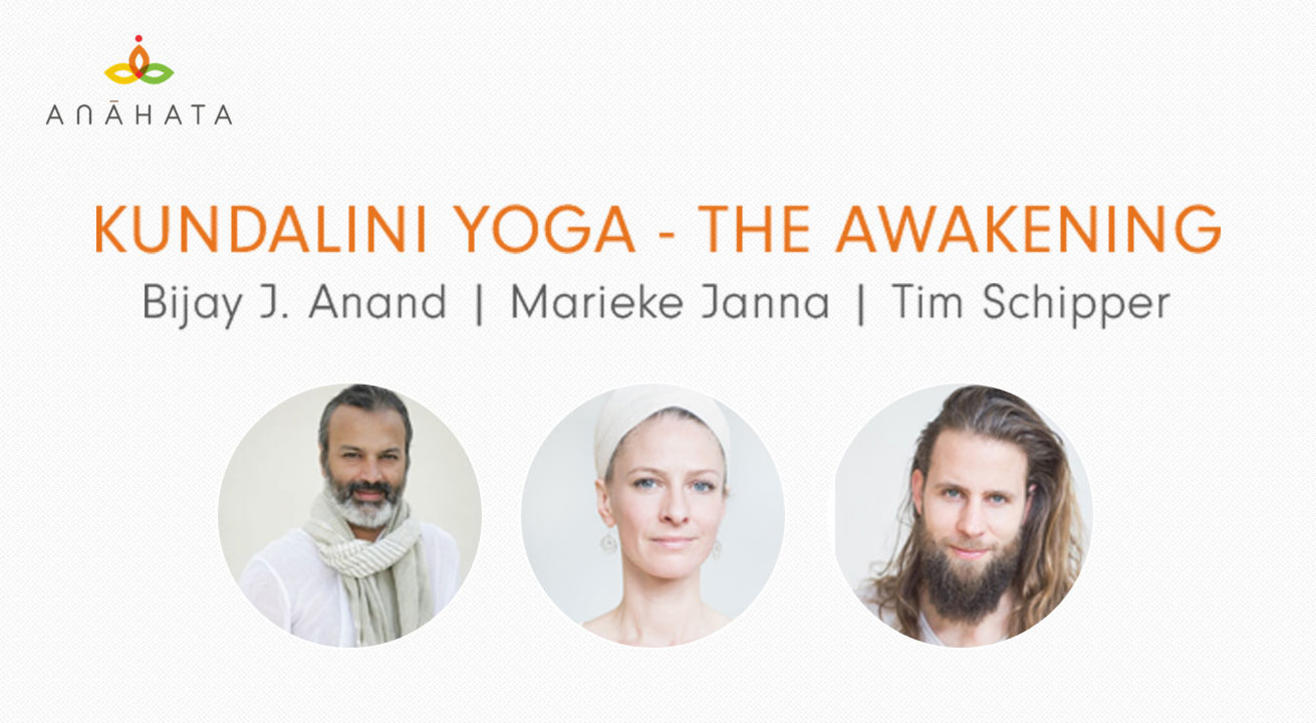 Yoga
Kundalini Yoga – The Awakening
About
The Awakening is a 3 day Kundalini Yoga retreat, designed to empower us with the spiritual and psychological strength to deal with the obstacles in our lives, whether you have a hidden reservoir of anger, a deep abyss of grief or a profound sense of loss this retreat will help you reach out to that aspect of dark matter of your life and to either come to terms with it or ideally, to finally let go of it forever.
To know more about this retreat, visit - http://www.anahata.in/,
BijayAnand- Kundalini Yoga
A Kundalini Yoga teacher, certified by the Kundalini Research Institute, Los Angeles, Bijay has a holistic approach to health, as well as to the elusive word "Happiness".
The principle philosophy behind Bijay's teachings is love and its connection with the fourth chakra in our body called the Anāhata Chakra. Intertwined with his philosophy of love is the emphasis on a pure, organic and natural way of life.
Bijay's tryst with yoga started 25 years ago. Blessed with an inquisitive mind, he exposed himself to various forms of yoga including Ashthanga Vinyasa and Hatha. But what really inspired him was the style, philosophy and teachings of Mr BK Iyengar.
His first experience with Kundalini Yoga was with one of the most acclaimed and revered Kundalini teachers, Gurmukh Kaur Khalsa. The first 10 minutes of his exposure to this ancient science to awaken the Kundalini and cleanse the chakras moved him so deeply that he knew instantly that he had found what he had been searching for in his entire life.
Bijay is now one of the leading Kundalini Yoga teachers in the world, widely acclaimed and admired for his empathy and feelings-driven approach to the science. He conducts Retreats and Wellness Programs based on Kundalini Yoga in India and across cities in Europe, the U.S., Latin America, the Middle East and in the Asia Pacific Region. Bijay's impactful wellness programs have touched the lives of thousands of participants across continents.
Marieke Janna – Kundalini Yoga
She is a certified Level 1 & 2 Kundalini Yoga Teacher. After practicing Hatha Yoga for 10 years she switched to Kundalini in 2011 and is teaching on a daily basis ever since via her own Yoga Shala; Kundalini Yoga Amsterdam, which in a short time became one of the most popular yoga schools in the Dutch capital. In 2013 she also completed her Kundalini Yoga Therapy training and was chosen to be Yogi of the Year in The Netherlands by Yoga Magazine. In the Netherlands she appeared on several TV shows, in magazines and in 2011 she shared her passion in a TedXWomen talk. Marieke has taught in several yoga festivals, organises workshops on the yogic lifestyle and teaches Rebirthing Intensives. She also leads yoga journeys and retreats to France, Italy, India and Nepal.
She loves to share her broad knowledge about yoga wisdom and lifestyle in her classes to empower everybody to live healthy and happy lives using yoga as a key to overall well being of body, mind and spirit.
Tim Schipper–Yoga Psychologist
Tim Schipper is a Kundalini Yoga teacher from the Netherlands. In his classes, he always guides his students to establish themselves in their hearts, towards a life filled with compassion and kindness. Besides group sessions Tim is specialized in Yoga-psychology consultations with individuals and leading Kundalini Yoga Journeys & Retreats at inspiring locations worldwide.