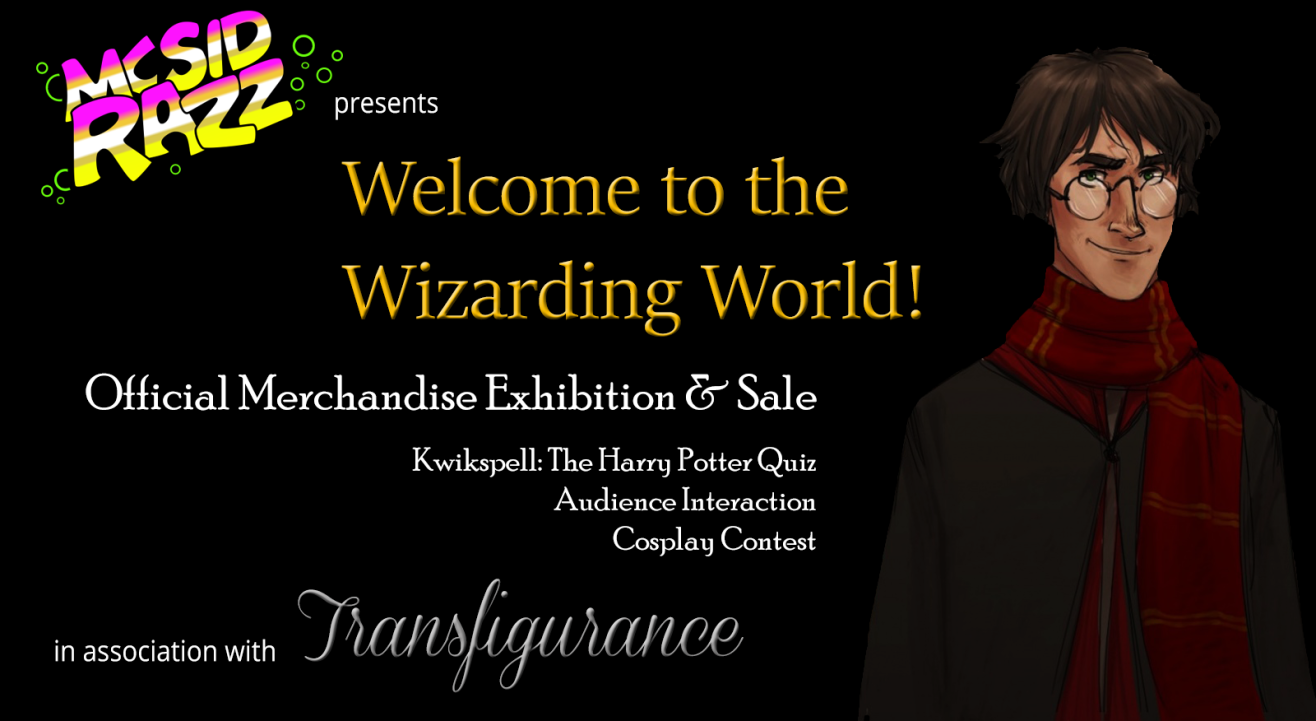 Games
Kwikspell - The Harry Potter Quiz
The XVII Tea Room, Bandra West
About
Been in the company of Muggles for way too long? Feel like you're slowly turning into a Squib?
Worry not, we got your back, Potterheads!
31st July is almost here, and the Boy Who Lived turns a year older !! Let's begin the celebrations with this one-of-a-kind Exhibition & Sale event for all you fans out there.
Visit us if you are a BIG fan of the wizarding world. We have tons of official merchandise - T-shirts, Notebooks, Mugs, Wands, Posters, you name it, we got it! And it doesn't end there, we also have a very exciting Harry Potter themed quiz, a Cosplay contest, and Audience interaction to celebrate our fandom!
So put on your Sorting, oops! Thinking Hats and join in. There are also Cash prizes and Harry Potter merchandise to be won.
Wands, Cloaks, Spellbooks welcome, but no Time Turners please :P
Please Note: This is an event organized by Fans for Fans which will be utilizing the existing literature in a fun and innovative way for entertainment and educational purposes. We are not affiliated with Warner Bros Inc. or Bloomsbury in any way.
Once you register, you will be sorted into a house and will get an e-mail with your time slot (for example, Gryffindor 11:30 am - 12:30 pm).
The quiz for each house will last 1 hour in which you will be competing with 10 - 15 other teams from your house.
The quiz will be divided into several rounds with eliminations at each stage.
If your team is eliminated in earlier rounds, you are welcome to hang around. We will have fun activities and questions for the audience as well.

First and Second prize winners from each house will receive a Cash prize + Harry Potter goodies.
The BEST DRESSED wizard, witch or magical creature will receive special Harry Potter goodies.

Venue
The XVII Tea Room, Bandra West
Shop No.1, Darvesh Royale, Perry Road, Bandra West, Mumbai, Maharashtra 400050