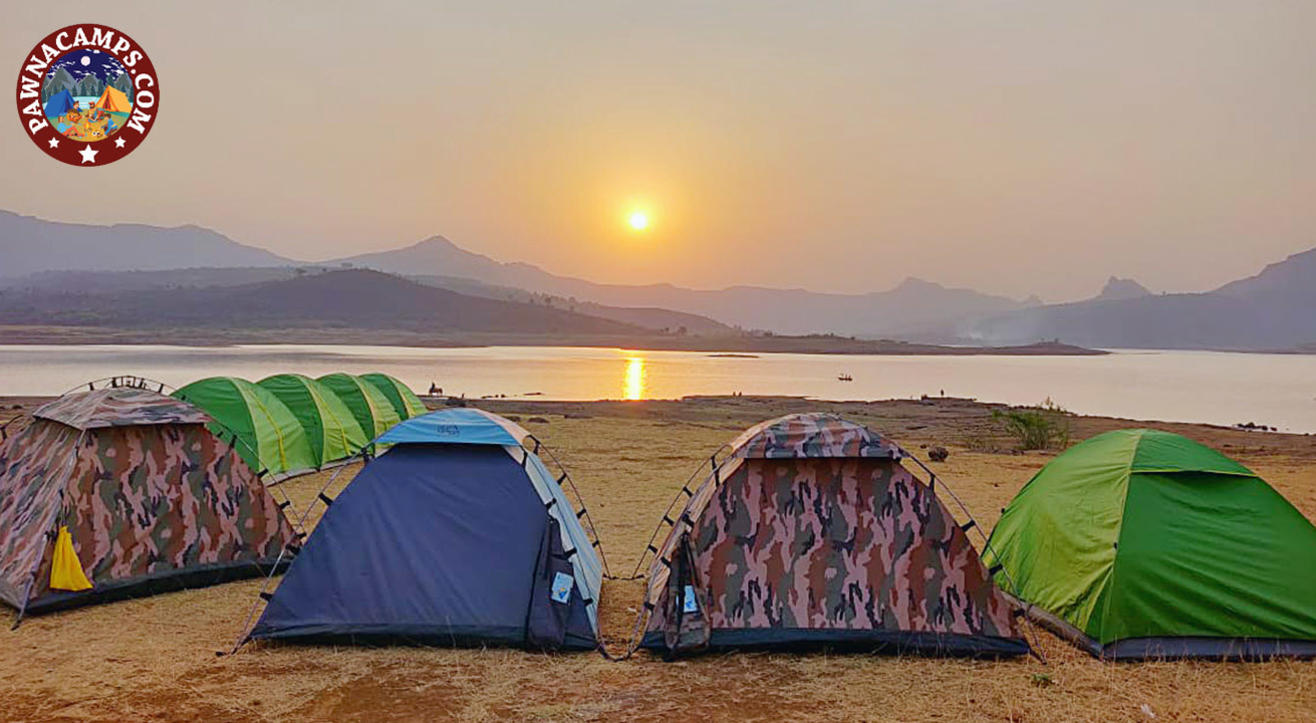 Camping
Lakeside camping at Pawna lake
About
Pawna lake camping, A mild and cool climate, rich historical forts surrounding, great scenery and Pawna lake water. Pawna lake, the most popular lake in Lonavala, offers great camping experience and much more. Pawna lake is popular national and international tourist destination. Every year pawna lake camping welcomes thousands of visitors seeking fun, camping, kayaking, relaxation, sport and culture. Visiting pawna lake for camping means discovering unique landscapes and trekking, visiting forts and caves. Pawna lake camping locations, enchanting mountain lakes, including near by forts, caves, adventure resorts, water sport activity. A holiday with a hundred faces, of camping and sports, trekking, relaxation and entertainment and an home made food and barbecue..
Check In: 4:30PM
Check Out: 11:00AM (Next Day)
Tents for one nights fall (2/3/4 person and 7-8 person big tent available)
Evening Snacks (Hot Pakoda + Hot Tea)
Free Sports activities (Cricket, Football, Volleyball, Carrom, archery, badminton etc.)
Barbeque (Veg/Non-Veg Half kg for 2 Person)
Unlimited dinner (Veg/Non-Veg)
Music system (9:00PM to 12:00PM)
Campfire (common for all after dinner)
Second-day Break-fast.
First Aid kit.
Client friendly staff.
Western Toilet available at the campsite.
Secure and Safe Camping for ladies.
Tent stay for one night
Music
Campfire
BBQ(250gm/person)
Dinner
Snacks
Breakfast
Transportation
How to get to the venue (incase travel is not included): Bike, Car,Train till lonavala station and from lonavala cab or auto to campsite.
Flip Flops
Torch
Personal Medicines
Worm Cloths Or Extra Blanket (In Winters)
Umbrella ( In Monsoon )
Extra Pair Of Clothes
Camera
33% booking(Advance Payment) is non-refundable. however booking can be rescheduled upto next one year. advance payment will carry forwarded.
To made cancellation call us.
In case of unforeseen weather conditions or government restrictions certain activities may be cancelled.
If entire event gets cancelled due to some reason by Pawnacamps refund will be processed within 7-10 working days.