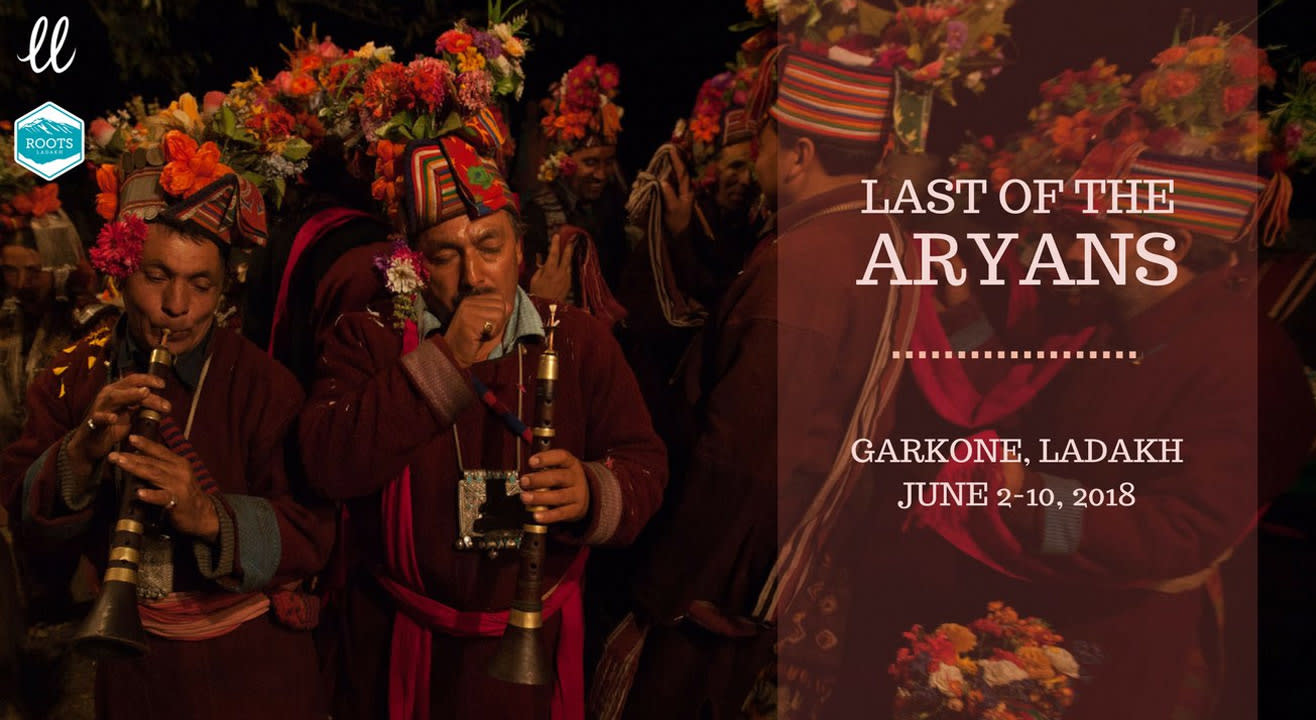 Explore
Last Of The Aryans with The Little Local
About
This is a travel experience for those looking for a meaningful way of spending vacations, brought to you by the good folks at Little Local!
A Little Local travel experience is not just about gorgeous scenery and breathtaking nature, but getting involved with the community and giving back to them. You can look forward to workshops, learning traditional customs and handicraft, hands-on farming and cooking, and developing measurable community impact activities. Not to mention, experiencing local and authentic festivities, food and culture - in a manner that you can't experience anywhere else, no matter how fancy the resort! All the while, surrounded by gorgeous nature, truly off the regular tourist map.
About This Trip: Last Of The Aryans
This is the first Little Local workshop in this region! You will be visiting the Garkone village in Ladakh, where the local tribe is known as the Brokpa. Google won't help much, since very little is known or written about them. They live in the remote villages of Darchiks and Garkone and are said to be the direct descendants of the lost army of Alexander the Great. Some locals even claim that they are the 'purest, surviving Aryan race' or the 'Master Race'.
Brokpa in Ladakhi literally means 'people who live in the higher reaches of the mountains' (usually above village settlements). However, their historical background has always been surrounded by myths and controversies. Their fair complexion, deep brown eyes and sharp features give them a very distinct and different identity compared to other tribes living in Ladakh. Even their traditional attire is distinct with colorful floral hear gear and heavily ornamented dresses worn by the women folk. There are many legends surrounding this tribe and how they ended up in this part of the world. Our workshop will be an exploration of this theme, and a documentation of this fascinating village and tribe.
The trip package
The cost of the workshop is Rs 29,999/- and includes your stay, meals, internal travel, workshop and mentor costs. Travel to and from Leh is additional, as are personal expenses of any kind. Who is this for? Everyone interested in people, culture and history, and looking for a meaningful travel experience!
All travel arrangements ex-Leh
Stay in homestays for 5 nights and hotel in leh for 3 nights
All meals on all days, except during transit
All local activities and workshop sessions with mentors and project leads
Basic first aid

Travel to and from Leh
All meals in transit
Personal expenses
Any extra expenses arising out of change in plan due to bad weather, or unforeseen circumstances
Any medical expenses
Any other expenses not specifically listed under 'Inclusions'

Please bring your own camera, laptop etc for the documentation work.
Phone signal is limited. Postpaid connections work in Leh, but only BSNL will work in the villages. There will be limited access to kirana/ medical stores, especially during village stays so please stock up on your supplies in Leh itself.
Please do not litter, and refrain from carrying too many plastic bottles.
Please do not treat your homestay accomodation as a hotel or guesthouse, you will be a guest in someone's home so please respect their privacy and personal space.
Please respect the local culture of the place and the villagers.
You will have comfortable mattresses and warm bedding to sleep on. Toilets will be shared, as in all traditional Ladakhi homes.
You will experience first-hand the warm and welcoming culture and hospitality of the locals – make the most of this experience, take as much from it as possible and remember to leave a bit of you behind
The organizer will get in touch with you for final confirmation and payment details

Trip Duration: 8 days
Start – 2nd June, 2018 (Saturday)
End – 10th June, 2018 (Sunday)