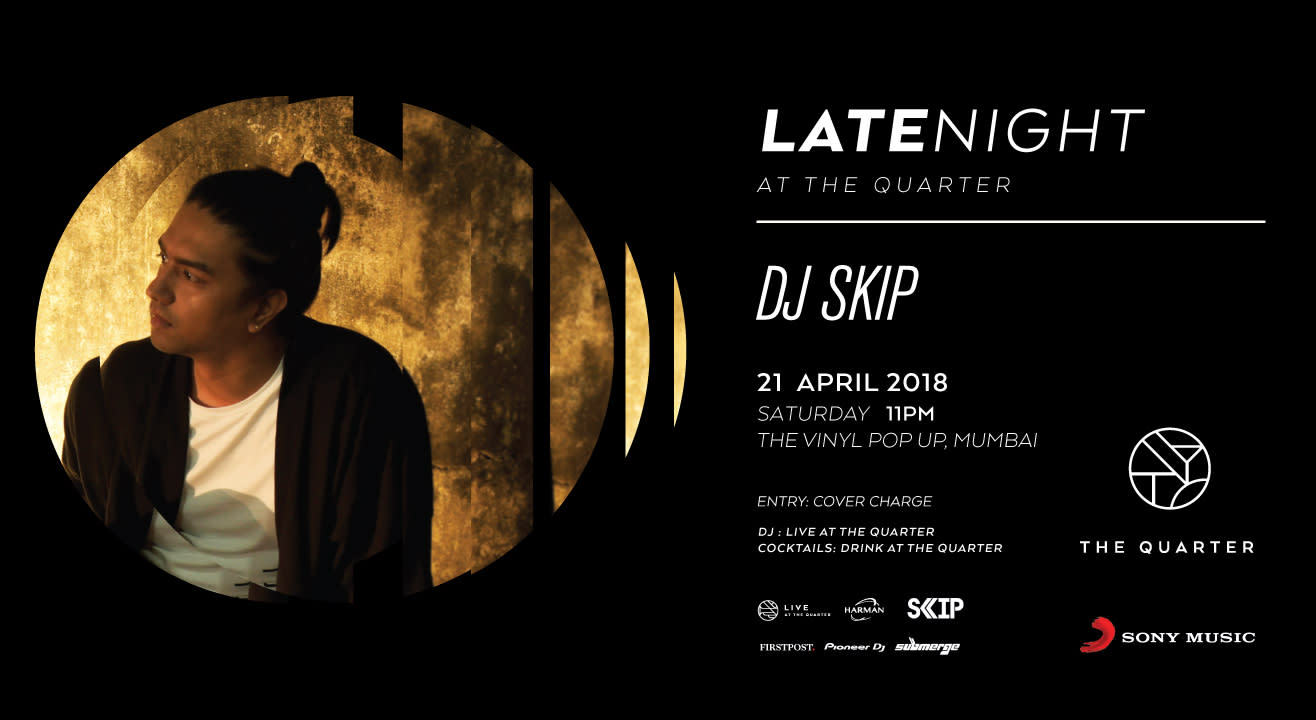 Music
Late Night @The Quarter with DJ Skip
Saturday | April 21 | 11PM
About
Looking for something to do on a Saturday night? Your search ends here! Put on your dancing shoes and embrace nights full of revelry as some of the best DJ's and musicians take over the console at Late Night at the Quarter at 11 pm this weekend.
We have DJ Skip with us this time who has played at some of the biggest festivals in the country including Sunburn – Asia's biggest dance festival and Supersonic, Skip has also left his mark on NH7, EVC, Go:Madras, IBW, Fete de la Music (Chennai. DJ Skip possesses a skillset unlike any other, mixing his own signature sound, with his unique trickery on the decks he is a DJ who thinks on his feet. He fuses his innovative scratching techniques with diverse genres.
Your weekends now have the perfect music destination!
Venue
The Quarter
Royal Opera House, Mathew Rd, Opera House, Girgaon, Opera House, Girgaon, Mumbai, Maharashtra 400004, India