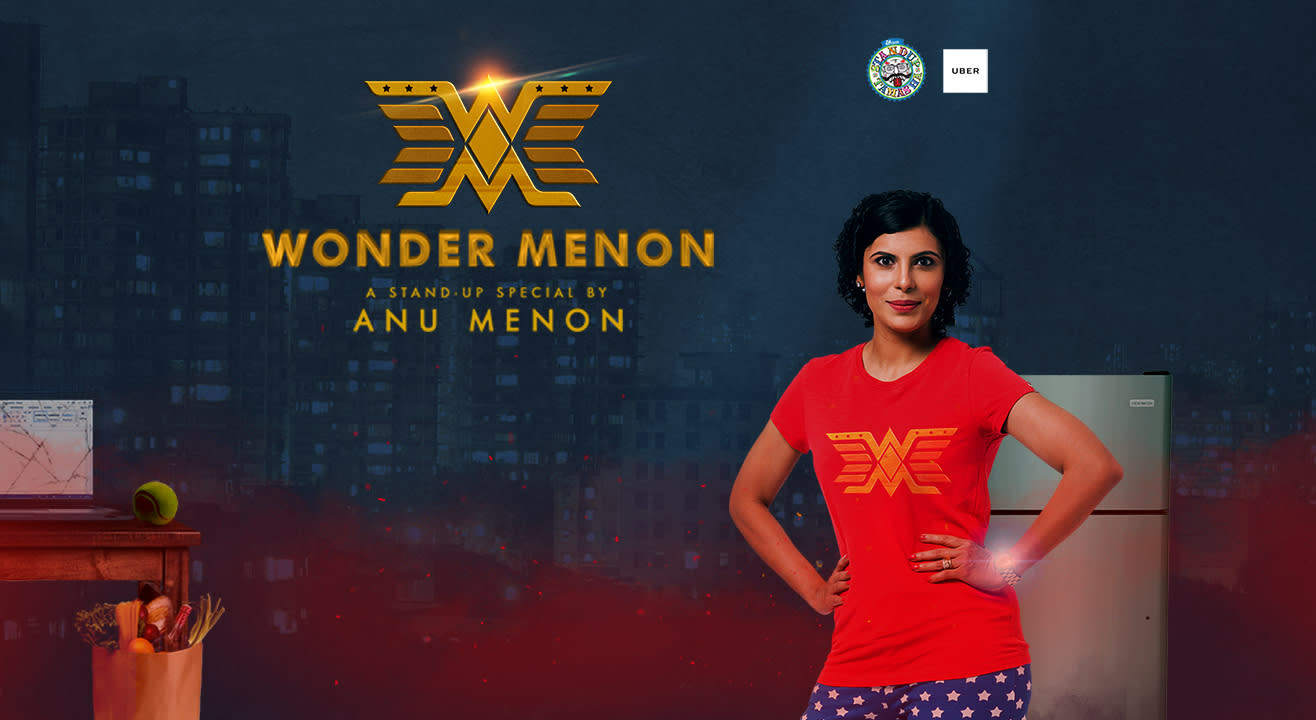 Comedy
Laugh It Off | Wonder Menon (A stand-up special by Anu Menon)
The Humming Tree, Bangalore
750 (Inclusive of INR 250 cover charge)
About
Laugh It Off is a live comedy show featuring some of the best and brightest comedians in the country. You've seen these guys across the TV, newspapers, YouTube and the rest of social media. Now see them live as they do some of their latest material and maybe even be part of the live recording.
Wonder Menon. The anti-superhero. Anu Menon gives you an hour of:
Trivia
Detail
Inspiration
Exasperation
Perspiration
Life as an uncool kid in Chennai
Life as a bahu in a thepla-loving Gujju family in Mumbai
Life as an exhausted mother of a 5-year-old in.. well.. everywhere
PS: Anu Menon hopes you will LOL. ROFL.
PPS: Anu Menon obviously is not as tall, beautiful or talented as Gal Gadot. Nor can she save the world one joke at a time. Do not miss this anti superhero's stand-up show!


Anu Menon is an Indian film director and actress. Theatre has been the focal point of her life. She went to London to join Essex University's East 15 Drama School. She has been a part of plays such as, Rage's One on One and The Bureaucrat, Raell Padamsee's Noises Off and Lillete Dubey's Sammy, to name a few. She is also an Indian television actress. She grew up in Chennai and was associated with the theatre group, The Madras Players for some years. She gained recognition as a governess with a heavy Malayali accent in the play, The Verdict. This helped her bag the role of Lola Kutty on Channel V, which consequently made her extremely popular among the masses. Anu appears at many of her public outings dressed as Lola Kutty. She has also been a part of well-known theatrical works such as Zen Katha and Sammy! Anu does stand up as well now and opened for Brad Sherwood and Colin Mochrie of Whose Line is it anyway fame during their India tour. She has co written a two woman sketch show called Rinse Cycle.
Doors open an hour before the show.