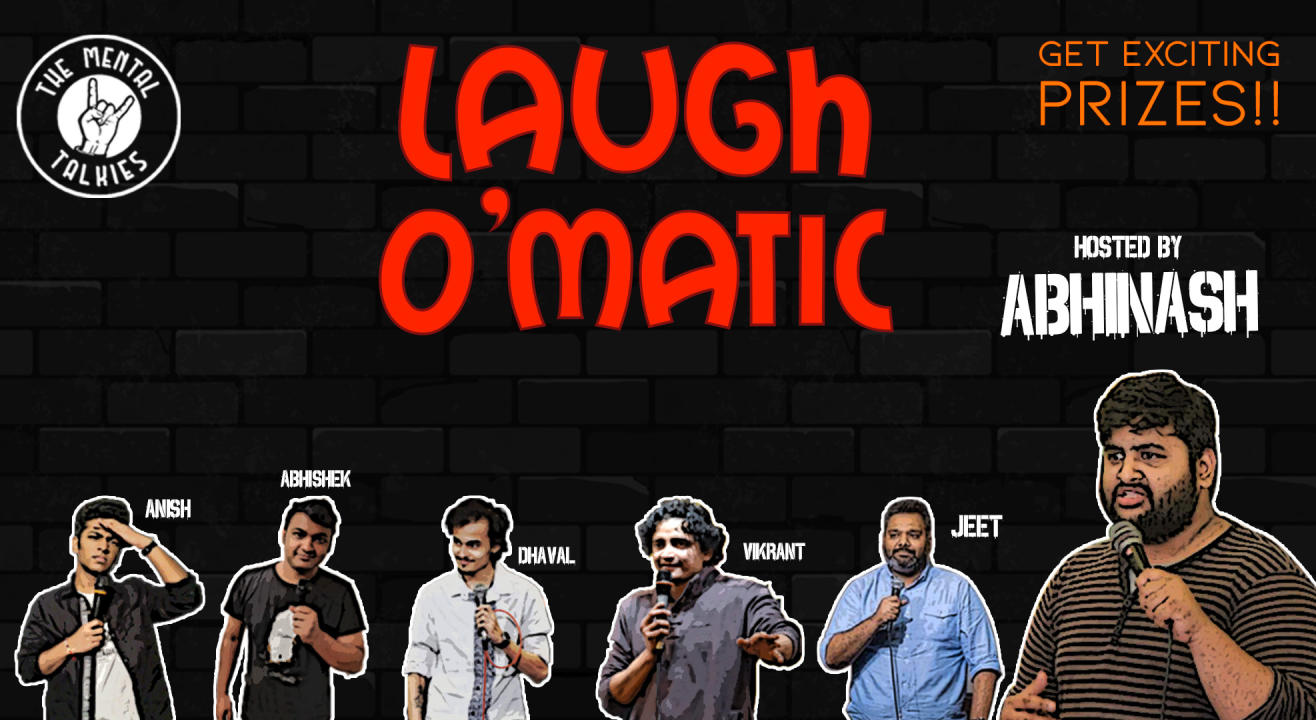 Laugh-O-Matic-Stand Up Comedy
Enjoy this event from your home
Invite your friends
and enjoy a shared experience
Invite your friends
and enjoy a shared experience
About the Event
Are you ready for a complete Laugh it all out session with some of best stand-up comedians joining from different regions across India extending the reach from Kashmir all the way to Kanyakumari bringing in a varied band of comedic genres so you unload your barrel/bundle of laughs all along and keeping the entertainment factor at the maximum.
Note: Redeem You Ticket amount with E voucher
Abhinash Mohapatra (Host): He is an upcoming stand-up comedian. While working as an HR in the public sector, Abinash decided to further lower his self-esteem by trying his hand (and fingers) at stand up comedy. Hates random weight loss advice from people. He wants them structured. If not an HR, he would have been a masseur who got paid in food.
Anish (Stand Up Comic): He is the winner of 1st Ever Marathi Stand-up Comedy Show 'Ek Tappa Out'. He is a Trilingual Comic and performs in Hindi, English and Marathi. His stand-up routine involves jokes based on observations from Day-to-day life.
Dhaval (Stand Up Comic): He is a 25 year old Maharashtrian standup comic and public speaking trainer who looks harmless but on stage he burns more than a few buses. you will find frequent features of his shows in the print media. He is well traveled and well versed and has been doing comedy for the last 4 years and has done shows in cities like pune nashik jaipur nagpur Udaipur. He has been giving public speaking training to a very large age group right from 6th grade school students to corporate officials.
Vikrant (Stand Up Comic): He is writer and a comedian who finds it hard to decide which of his tragedies are funny and which of his funny stories are tragic. However he shares without discrimination.
Abhishek (Stand Up Comic): He works in Private IT company and also do Standup Comedy.
Jeet (Stand Up Comic): He is a stand up comedian and a sketch writer who thinks satire will fill the void left by the mediocrity in his day job. His belief that he can earn a living through stand up comedy is his funniest joke till date.