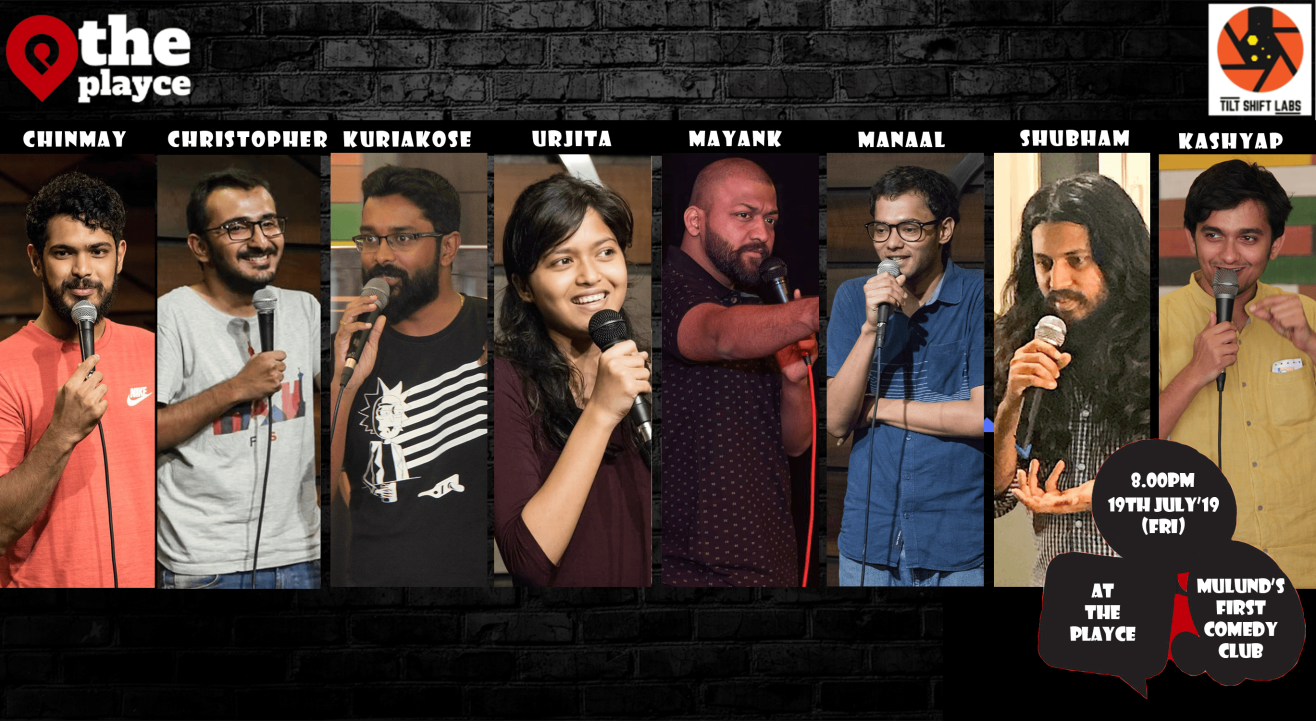 Comedy
Laughter Therapy w/ Mayank Parakh & Chinmay Mhatre
About
We can all use some laughs after a long work week! C'mon down for some Laughter Therapy with some of the funniest faces in Standup comedy…and then they have jokes too…
A remarkably curated comedy event for the ages that you wouldn't want to miss, at a beautiful new venue for comedy - The Playce, Mumbai.
Fresh Line-ups every week.
Special Acts this week:
Chinmay Mhatre, Mayank Parakh, Urjita Wani, Kuriakose Vaisian, Manaal Patil, Shubham Sejpal, Christopher Baretto, Muhammed Hussain, Kashyap Swaroop, Antariksh Takkar and more absolutely side-splittingly hilarious acts.
Comedy is an art, and you can be a part of supporting an artist early in his/her career.
Brought to you by Tilt Shift Labs.
Thanks to The Playce, Mulund for co-hosting the event.
Venue
The Playce
1st Floor, Marathon Maxima, Lal Bahadur Shastri Road, Moti Nagar, Mulund West, Moti Nagar, Mulund Colony, Mulund West, Mumbai, Maharashtra 400080