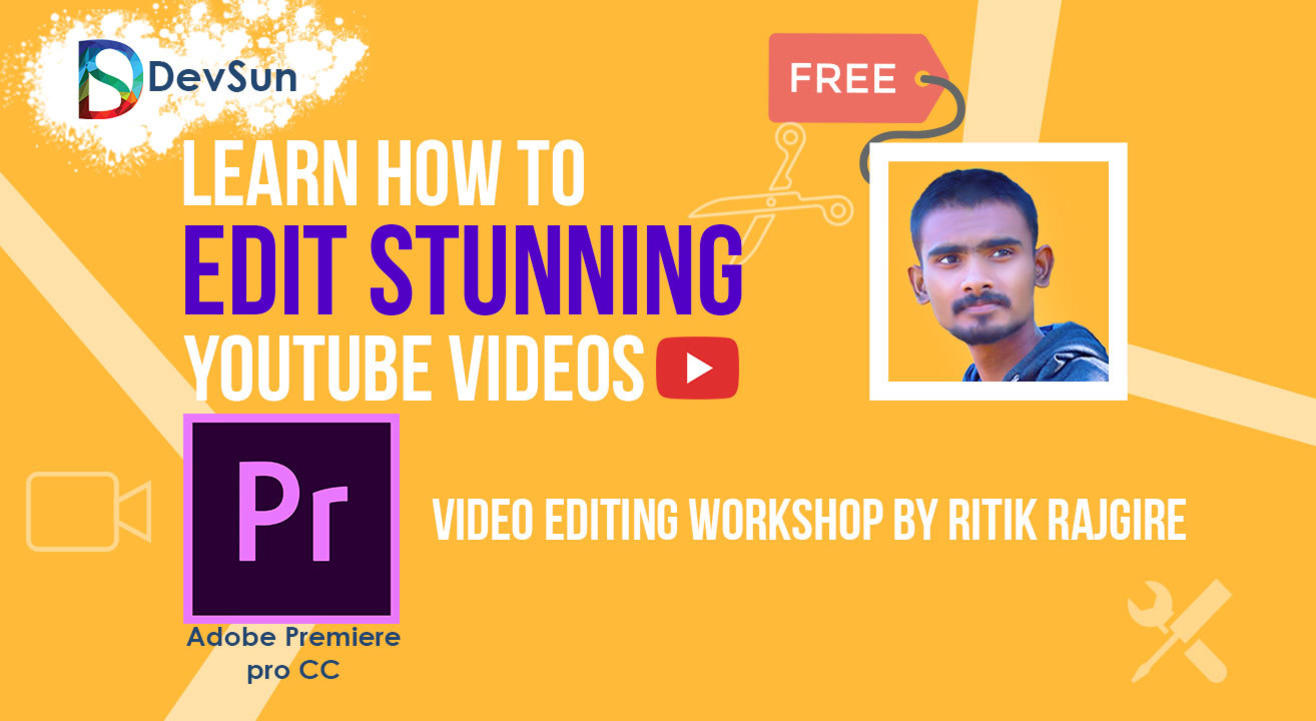 Learn How To Edit Stunning YouTube Videos With Ritik Rajgire
Invite your friends
and enjoy a shared experience
Invite your friends
and enjoy a shared experience
About the Event
Learn How to Edit Stunning youtube videos by Ritik Rajgire
Are you A Youtuber, a College student, A Business Man, etc,
And wanted to Edit Your Video
then This is a great workshop for you all
Trainer Profile: Ritik Rajgire Myself the Owner of DevSunArt, We have completed 2 years of the successful growth of the firm DevSunArt,I've also worked as an Assistant Teacher at Well-known Institue called arena animation.
Contact Info:
Cell. No.: 9405047353
Whatsapp No.:7057406021
Email: devsun26@gmail.com
We Offer Services Like- Graphics Designing, Video Editing, Motion Graphics, 2D Animations, 3D modeling to Animation, Etc.
Our Major Clients: Agile for Growth, Servestep Solutions, Kaarnala Charitable Trust, Pratyahara Yoga, Pune Property Guru, Arambh Fruits & Vegetables, Etc.
In this Workshop, I'm going to teach you how to Edit Videos, Using Simple Techniques, Beginners should Attend.
The software we are using: Adobe Premiere Pro CC 2020
Topics Covered:
Creating a Project
Creating a Sequence
Green Screen Removal
Video Editing Tools
How To work with Keys
Basic Effects & Effects Controls
Exporting in Different Format
Perks: A Certificate After Completing the Course & Lifetime Mentor Guidance
Register Now & start making videos like professional
Lets Explore Start Creating