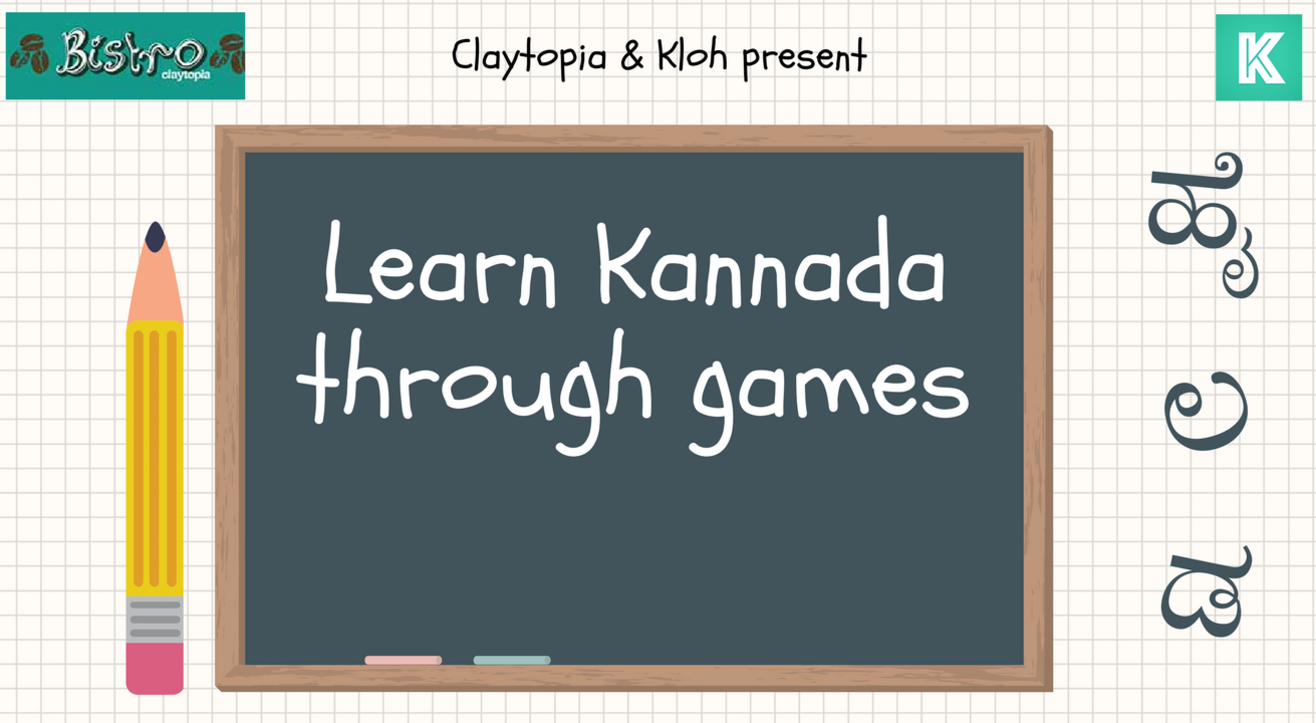 Learn
Learn Kannada Through Games
About
Want To Learn Kannada?
ChillMadi! We are introducing a new way of learning through games to make it interesting and a lot more fun.
In the introduction class of the series, learn all about daily use words and bring down your opponents in the Kannada treasure hunts and race against time in rapid fire and other fun games.
Don't worry, these Kannada games are targeted only for the beginners. By the end of the games, we'll get you speaking Kannada words in no time.
The way it works is simple. This one-of-kind experience uses a step-by-step approach. At every session, we'll cover basic conversation topics and subsequently, go to the next level. So, no Kannada skills are needed and you don't need to worry about things like grammar and homework!
Join this unique experience of learning the Kannada language through games and do something different this Sunday.
#KannadaGothilaNoMore
Topics covered in the first class: Introductions/ Family/Relationships, Body Parts, Daily Fruits, Colour, Common Daily use words.
Introduction of basic words
Five Kannada Learning Games
Take home a list of the words
Group to learn, share and practise and show-off Kannada
Venue
Bistro Claytopia
11, 80 Feet Main Road, SBI Colony, Koramangala 3rd Block, Near Wipro Park, Koramangala 1A Block, Koramangala 3 Block, Koramangala, Bengaluru, Karnataka 560034