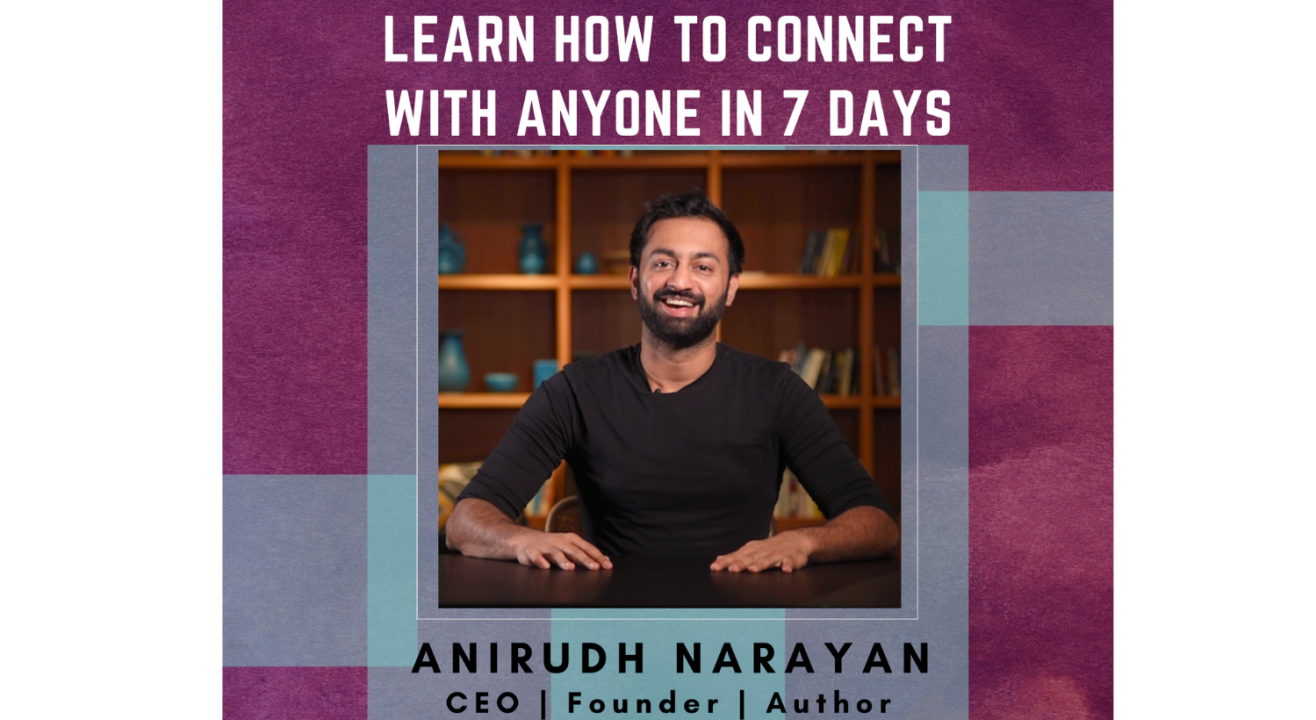 Event Guide
For Age(s)
Family Friendly
Masterclass
Learn from an expert
Invite your friends
and enjoy a shared experience
Event Guide
For Age(s)
Family Friendly
Masterclass
Learn from an expert
Invite your friends
and enjoy a shared experience
Event Guide
For Age(s)
Family Friendly
Masterclass
Learn from an expert
Invite your friends
and enjoy a shared experience
Our strongest human connections are usually made with those in our personal circles. And even then, most of our friendships are made out of habit. You end up seeing them at college or work on a regular basis and then you show more of yourself. Your layers of vulnerability get peeled and you end up forming deeper connections.
What if you could accelerate those connections in both your personal and professional life?
In this course, CEO and Author Anirudh Narayan explains everything you need to know about making strong, meaningful relationships in all areas of your life. Right from learning about yourself, consistently making a great first impression, understanding others, body language, tone, daily habits, and more - we've got you covered.
THIS COURSE COVERS
How to make strong, meaningful relationships.
How to identify and bridge the gap between your image and self-image.
How to understand the people around you.
The WHAT, WHY, and HOW of Journaling for success.
How to consistently make an awesome first impression.
How to maintain the ideal body language and tone for various situations.
How to develop the best mindset for consistent wins.
ABOUT THE COACH
A successful business mentor and author, Anirudh is one of the top Growth Hackers in the world and has helped over 5,000 aspiring entrepreneurs and 50 start-ups in the US, Latin America, Africa and Asia with launching their ideas and reaching product-market fit and scale.
Also the author of Scale Smart: How To Get Your First 1000 Customers In India, a book focused on start-up growth, his core specialties lie in user acquisition, funnel optimization, growth hacking and business development.
Learn to connect to anyone
Event Guide
For Age(s)
Family Friendly
Masterclass
Learn from an expert
Invite your friends
and enjoy a shared experience