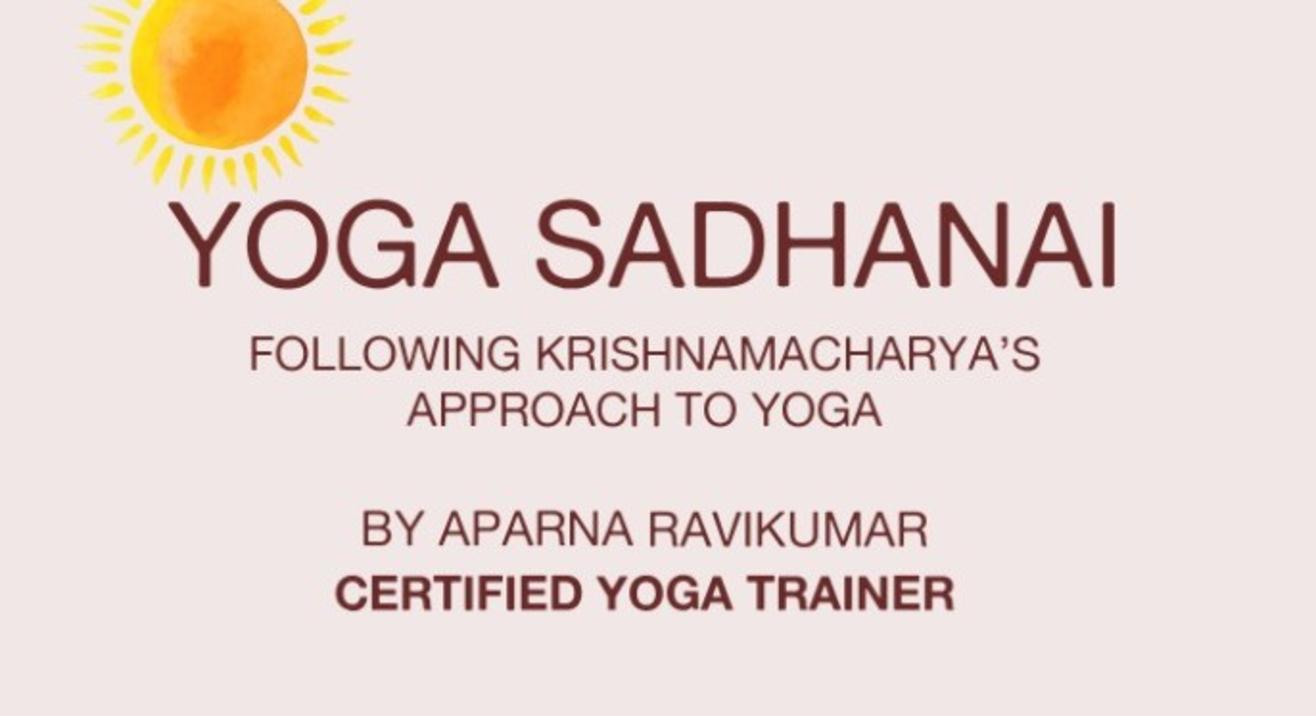 Learn Yoga With Aparna Ravikumar
Invite your friends
and enjoy a shared experience
Invite your friends
and enjoy a shared experience
About the Event
Age Group : 11 - 55 years
Krishnamacharya often said that Yoga is for anyone who can breathe. The derailing of the concept of Yoga from it's true sense in the past few decades has led us to believe that people with picture perfect physical appearances that embody gymnasts are the true practitioners of Yoga. It has made us believe that we are not in harmony with your true self and nature. When, in fact, we are! Let us embrace our Natural Self!
In this yoga practise, we will be following the traditional ancient method of embracing and participating in our own body and breath by placing large emphasis on breath based movements. Asana is moving Pranayama!!
About the Trainer
Aparna Ravikumar, a 34 year old and a mother of 2, had an incredible and an inspirational journey with Yoga. Her invigorating self discovery began 4 years ago when she could not deliver her first child naturally. Being a person who always believed in a natural process that governs life, her first child birth experience led her to question many things in life that we now consider as a new normal. Subsequently, she started practising pre natal yoga, which led her to successfully deliver her second child normally. Surprised by the positive changes she started experiencing as a person and her zeal to learn everything in a holistic manner, she ultimately undertook a 200-hour teacher training program.
With the abundance of literature available on this subject, she started to inquire into what is Yoga in its original form- The Traditional Yoga. A search for this, led her to Krishnamacharya and his texts. Since then she has been undertaking efforts to read and understand the Yoga texts, practice personally in Krishnamacharya's approach and also spread the same to whoever is interested.
She strongly encourages you to join her journey of being one with the natural self!!