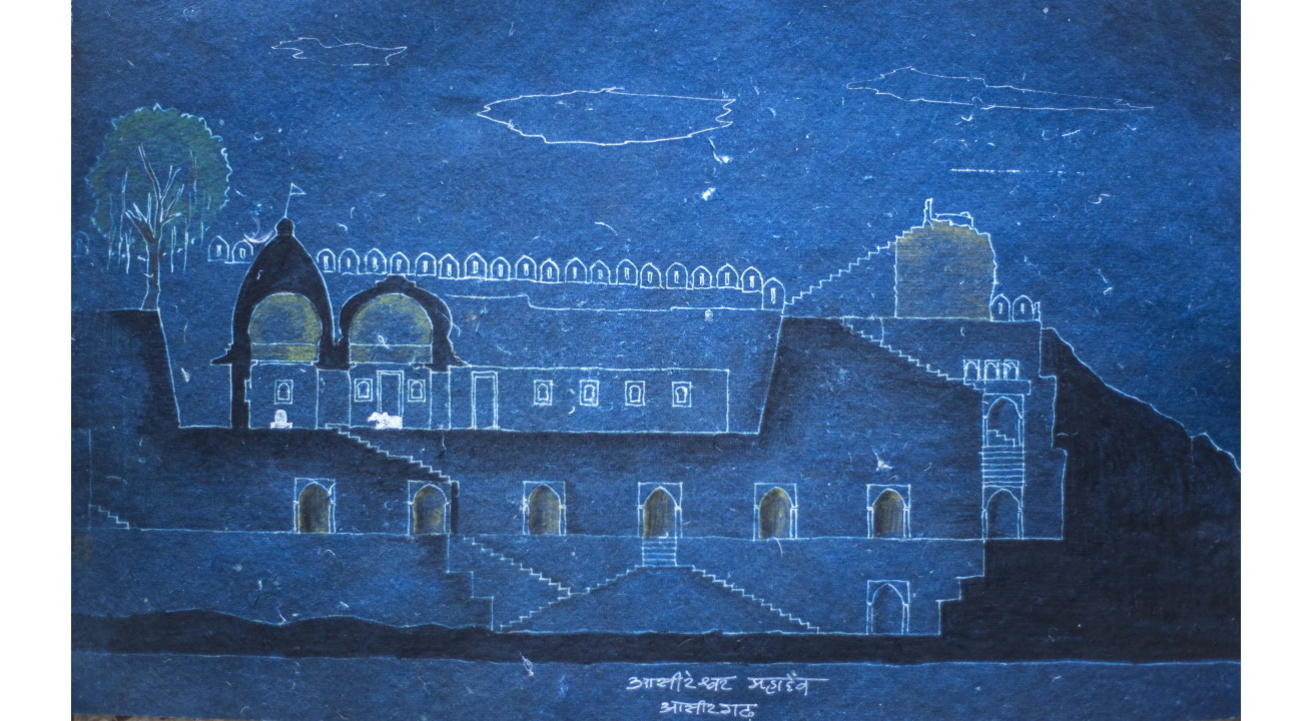 LECTURE PERFORMANCE | Forgotten Immortals of India. Chapter 1: Ashwathama
Goethe-Institut/Max Mueller Bhavan, New Delhi
Invite your friends
and enjoy a shared experience
Invite your friends
and enjoy a shared experience
About the Event
The incident is imagined as a lecture performance on the research findings about beings from Hindu mythology which are immortal and living amongst us in various parts of India. Ashwathama from the epic of Mahabharatha, is believed to be one of them. There are accounts of him wandering in the jungles of Khandwa in Madhya Pradesh and around the region where rivers Tapi and Narmada flow.
Presented by Jagrut Raval, the performance will narrate anecdotes from his various encounters with Ashwathama, presenting interviews and field recordings collected from the fort of Asirgarh near Burhanpur in Madhya Pradesh.
Jagrut Raval is an artist, designer and educator. His interdisciplinary art practice spans diverse mediums in various scales presented in the form of installations, photographic printing techniques, videos, drawings, and appropriation of mass produced and found items. His works are inquiries about the notion of Time as experience and its relationship to the human condition. His works critique established truths by investigating, challenging and subverting perceptions about collective memory in the public sphere. He graduated with an MFA in Photography from Savannah College of Art and Design, Savannah, USA, and a Bachelor of Design from CEPT University, Ahmedabad.
Goethe-Institut/Max Mueller Bhavan, New Delhi
3, KG Marg, HC Mathur Lane, New Delhi, Delhi 110001
GET DIRECTIONS