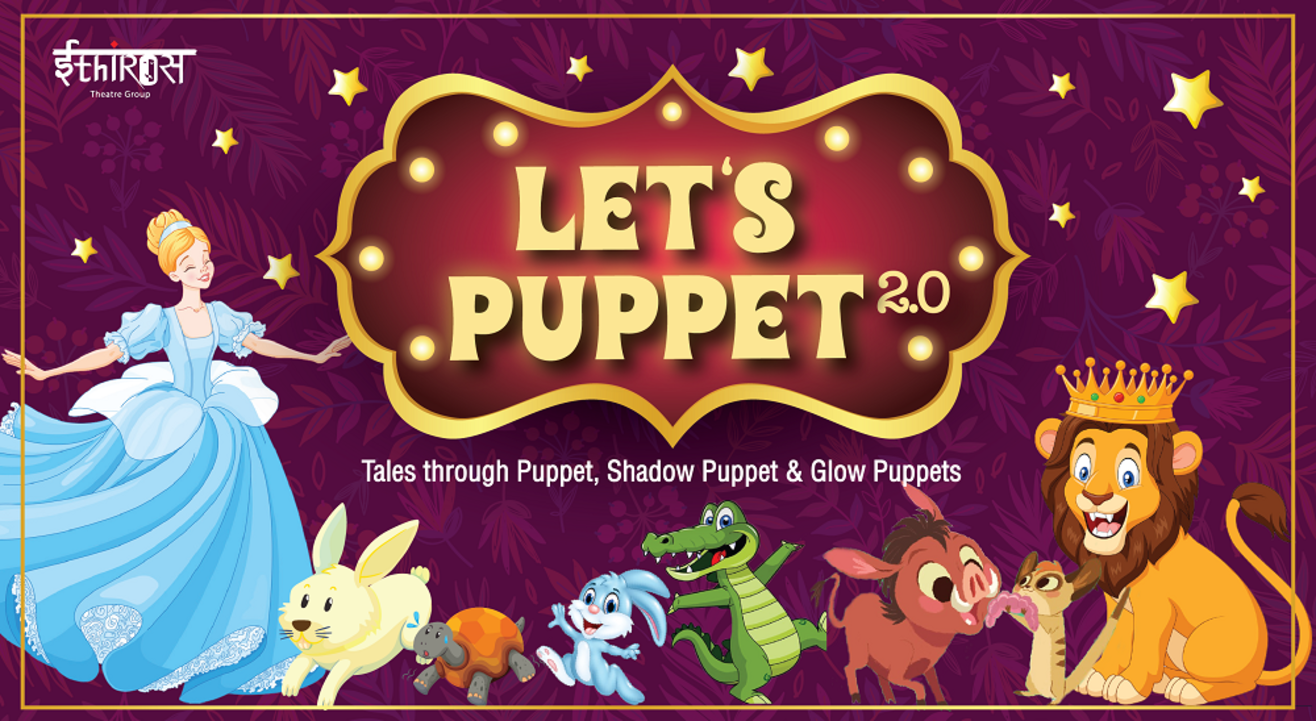 Kids Activity
About
Ethiros Theatre Group presents 'LET'S PUPPET 2.0'. After Let's Puppet became a hit, we bring to you Let's Puppet 2.0 with all the magic of puppets and shadow puppets intact, all new stories such as Sky is Falling, Cindrella, Squirrel and Crocodile and Lion King. UV light being a hit among children we now bring to you a whole story in UV "Hare and the Tortoise". Join us in the crazy fun!
Cast Credits
NISHIL KAMALAN
KARTIK SUBRAMANIAM
DIONA DSOUZA
SEANN DSOUZA
BHAGYESH PATIL
JAMES MARCEL
SHANE ROSARIO
About Ethiros Theatre Productions
Ethiros Theatre has been active in the theatre circuit from the past 2 years and their plays include FUTURE TENSE(d), THE GREAT INDIAN CIRCUS, THREE AND A HALF MEN-A comedy sketch, etc. Their expertise lies in conducting kids theatre workshops and in kids' plays such as A TWISTED TALE OF BEAUTY AND THE BEAST, ADVENTURES OF ALADDIN, etc.