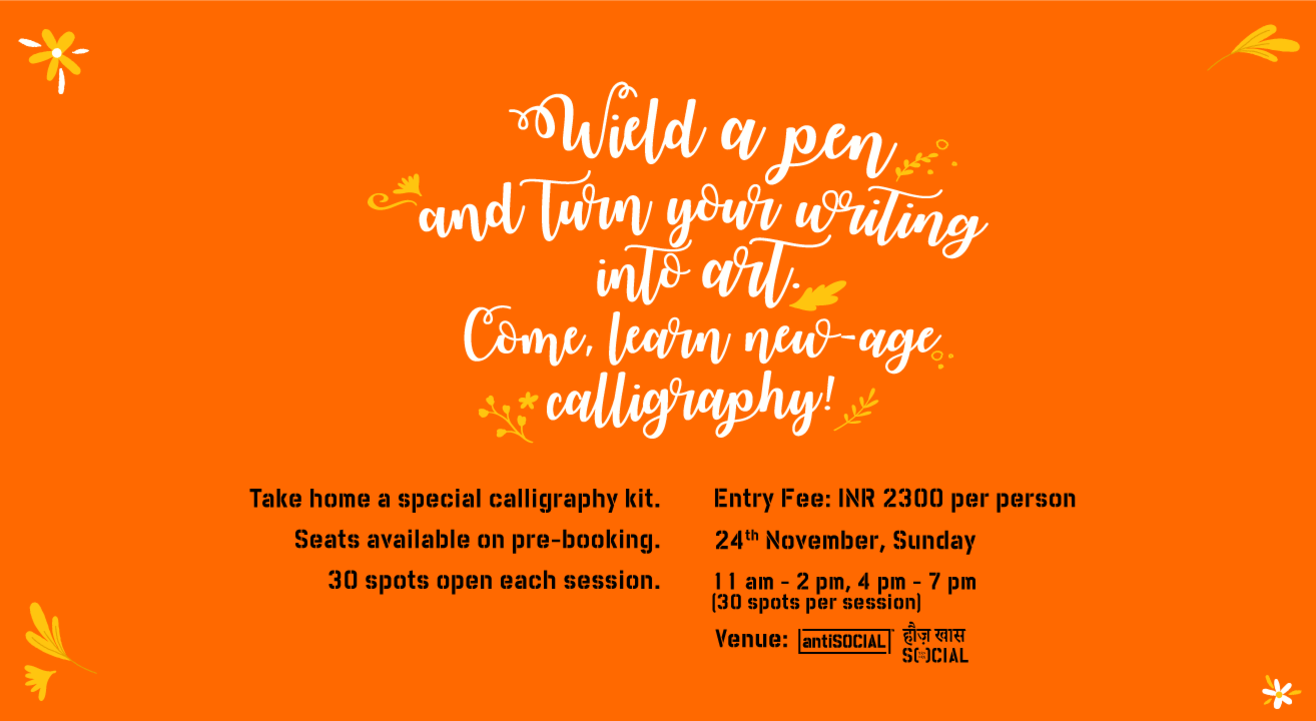 Art
Lettering & Calligraphy Workshop by Pink Magnet at antiSOCIAL
About
Focus of the workshop
The Art of Hand Lettering & Calligraphy
Modern Calligraphy & Product Lettering
About the workshop:
You will learn the basics of modern brush calligraphy in this workshop. There will be a hands on practice session where you'll get to understand the techniques and styles of writing with a brush pen. The practice session will then lead on to creation of your own artworks. You will make your own final piece of art. The products for this creation process will also be provided by the artist.
The techniques will be taught through live projections.
Don't fret if you have never done a piece of art before. You will be just as comfortable without any experience. so just come relaxed and enjoy the Sunday with some beautiful art therapy.
Supplies
All creative supplies included (to be taken home): 1 Premium Calligraphy Brush pen, 1 Micro Liner Pen, A comprehensive calligraphy practice booklet designed by me, 1 Lettering Product for your final artwork & some surprise goodies as well. You will just love your Calligraphy kit with all this amazing stuff!
About the Artist
This workshop is hosted by Menal Dwivedi, who founded her own brand - The Pink Magnet. She makes artistic, quirky & fun products which are both handcrafted and digital. She is a designer + illustrator + calligrapher. She specialised in visual art direction over the last 10 years. Lately, she has been taking art & design workshops in Berlin, Vienna and Belgium and her workshops. Dive into her portfolio and style of work: follow her on Instagram @thepinkmagnet.
Limited Seating : Limited seats available
Session Timings :
P.S. There will be no on ground tickets available.