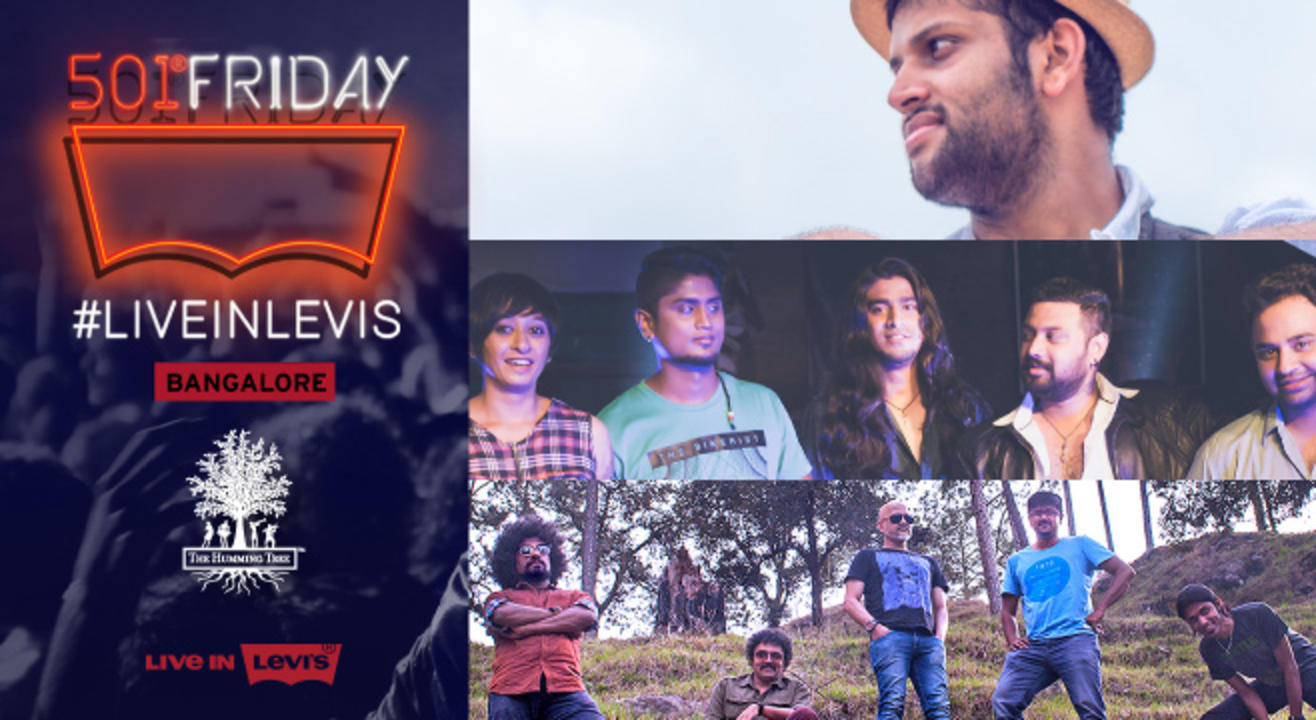 Music
Levi's® 501®Friday : Bangalore
The Humming Tree, Bangalore
About
From some sweet acoustic-pop to fusion-rock, check out who is playing at the Bangalore edition of Levis 501 Friday.
Dhruv Visvanath
One-man bands are hard to come by and Dhruv Visvanath is a welcomed breath of fresh air in the indie music scene. The Delhi-based percussive guitarist plays an eclectic mix of acoustic and indie music and was recently named as one of the '30 Great Guitarists Under 30' in the world by Acoustic Guitar Magazine, USA, alongside artists like Ed Sheeran, Newton Faulkner, and Sungha Jung and was the only Indian on the list. Dhruv recently released his debut album "Orion" under Vishal Dadlani's new label VLT (Vishal Like This).
Lagori
Bangalore rock band Lagori makes music that reflects the face of the modern Indian youth, by combining Indian classical melodies with rock music, resulting in an interesting mix that is high on energy, while being catchy and soulful at the same time. Featuring Edward Rasquinha on acoustic guitars, Geeth Vaz on electric guitars, Tejas Shankar on vocals, Vinyl Kumar on drums and Shalini Mohan on the bass, the band is inspired by the rich diversity of culture that exists in our country and explore the evolving definition of what it means to be 'Indian' through their music.
Swarathma
Bangalore fusion band Swarathma are known for rustic, hard-hitting melodies and songs that take on a veritable smorgasbord of issues, everything from taking a dig at the 24x7, sensationalist media hype to a tirade against a consumerist establishment. But the heaviness of these songs is more than offset by the light-heartedness of songs like Naane Daari that are filled with the infectious positive energy that pervades the album.