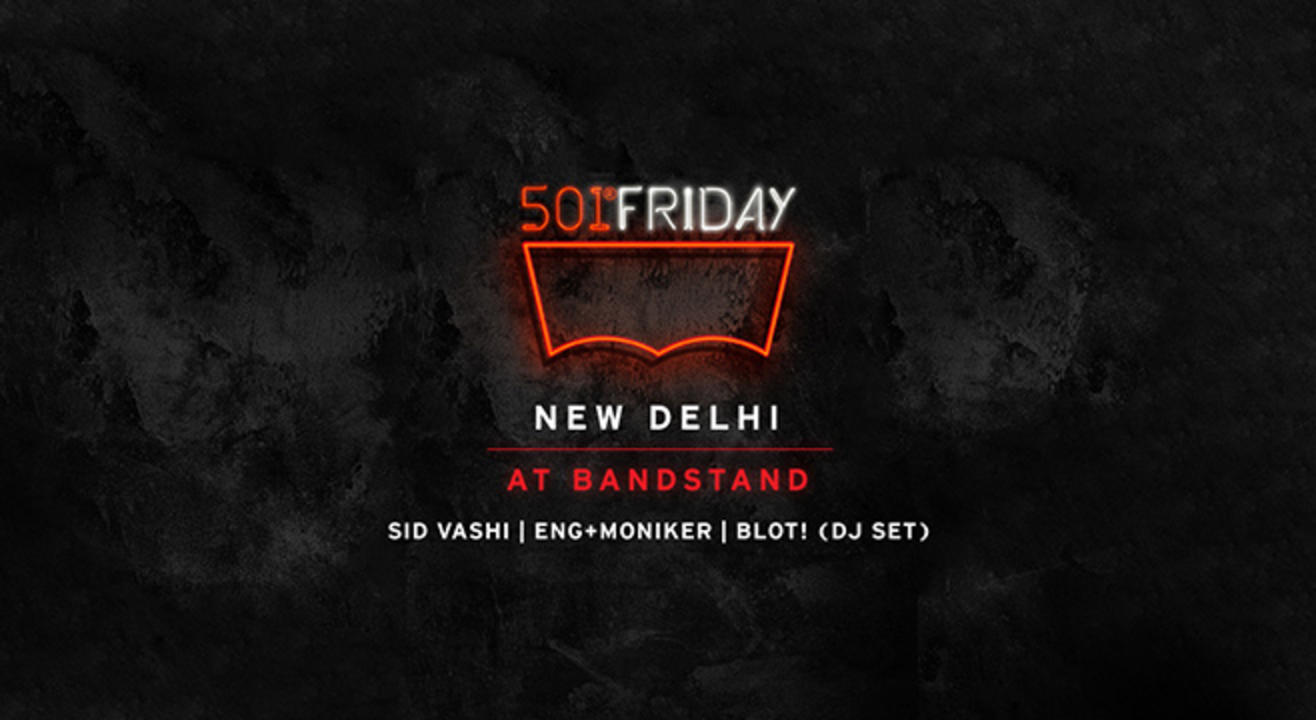 Levi's® 501®Friday : Delhi
Step out and enjoy this event
Invite your friends
and enjoy a shared experience
Levi's® 501®Friday : Delhi
Step out and enjoy this event
Invite your friends
and enjoy a shared experience
Invite your friends
and enjoy a shared experience
Catch the lastest edition of Levis 501 at Bandstand, with these exciting artists:
Sid Vashi
Sid Vashi is a producer and multi-instrumentalist from the suburbs of Detroit, currently residing in Mumbai. Having grown up with a deep love for bollywood music and jazz saxophone, Vashi crafts textural electronic pop music that incorporates elements of jazz, experimental electronica, and hip hop, often using samples from old Indian records and field recordings from around the country. His 2013 debut LP entitled 'Motherland Tourism' garnered praise from influential webzines such as The Wild City and THUMP by Vice, and set the framework for his upcoming material which is due early this year. In the interim, Vashi has recently begun performing a combination of old and new material with both live and electronic instrumentation, having already played at many major festivals and venues across the country. In 2016, he plans to release a bevy of new original music as well as collaborations with other artists in the independent scene.
BLOT! (DJ Set)
BLOT! an acronym for Basic Love Of Things, is a two-piece live audio-visual act from New Delhi. Gaurav Malaker (DJ, producer and founder of Qilla Records) and Avinash Kumar (designer, visual artist, founder of Quicksand Studio and VJ) are the madmen behind this multidisciplinary project that mixes sounds, music and images to transport you to elsewhere. The duo have toured across the country and have also played a few international gigs. They will be playing a DJ Set.
Eng + Moniker
Levi's® 501®Friday : Delhi
Step out and enjoy this event
Invite your friends
and enjoy a shared experience