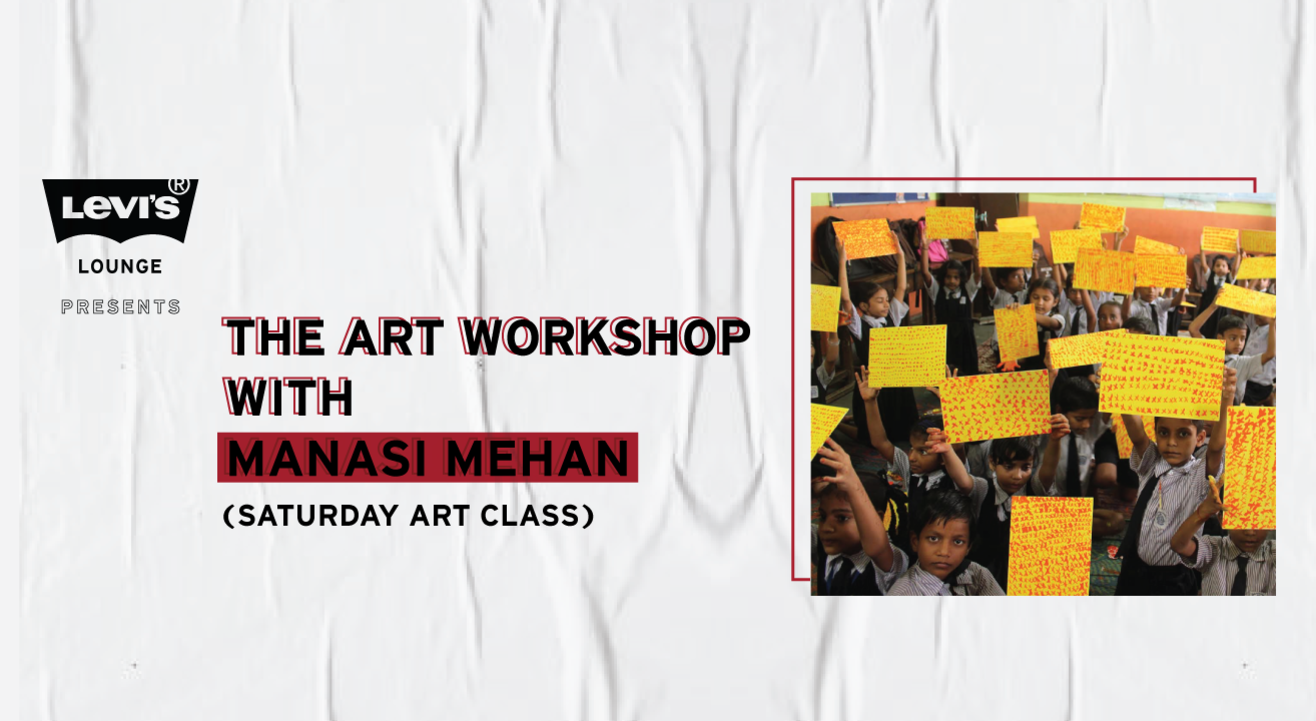 Art
Levi's® Lounge presents The Art Workshop with Manasi Mehan
Levi's Lounge, Lower Parel
About
ART WORKSHOP- YAYOI KUSAMA
We at Saturday Art Class believe that every person is an artist and we ardently seek to help you discover your inner Artist with a brush and canvas, through our hands on workshop.
This module was designed with an aim to help children and adults release their emotions and feelings through the process of Infinity Nets; a meditative style of painting using patternsand repetition, developed by the Japanese artist Yayoi Kusama.
Psychologically, the process of making these paintings was a form of catharsis for the artist, who sought to obliterate her fears and even herself through the act of repetition. The Art form itself pivots on the principles of self-management, self-awareness and acknowledgement.
This activity is based on building patience and the attention span of the workshop attendees in the form of meditation and ushering in a sense of serenity, performed in a controlled environment aided with meditative music and is conducted by the co-founder of Saturday Art Class, Manasi Mehan.
While painting the patterns, you will understand how repetition leads to finding tranquillity even during a busy hectic day.
PLEASE NOTE: Only 15 people will be allowed in for this workshop, entries are predicated on a first come, first serve basis so please be on time.
Venue
Levi's Lounge, Lower Parel
Unit 2, New Mahalaxmi Silk Mills, Mathurdas Mills Compound, NM Joshi Marg, Mumbai - 400013