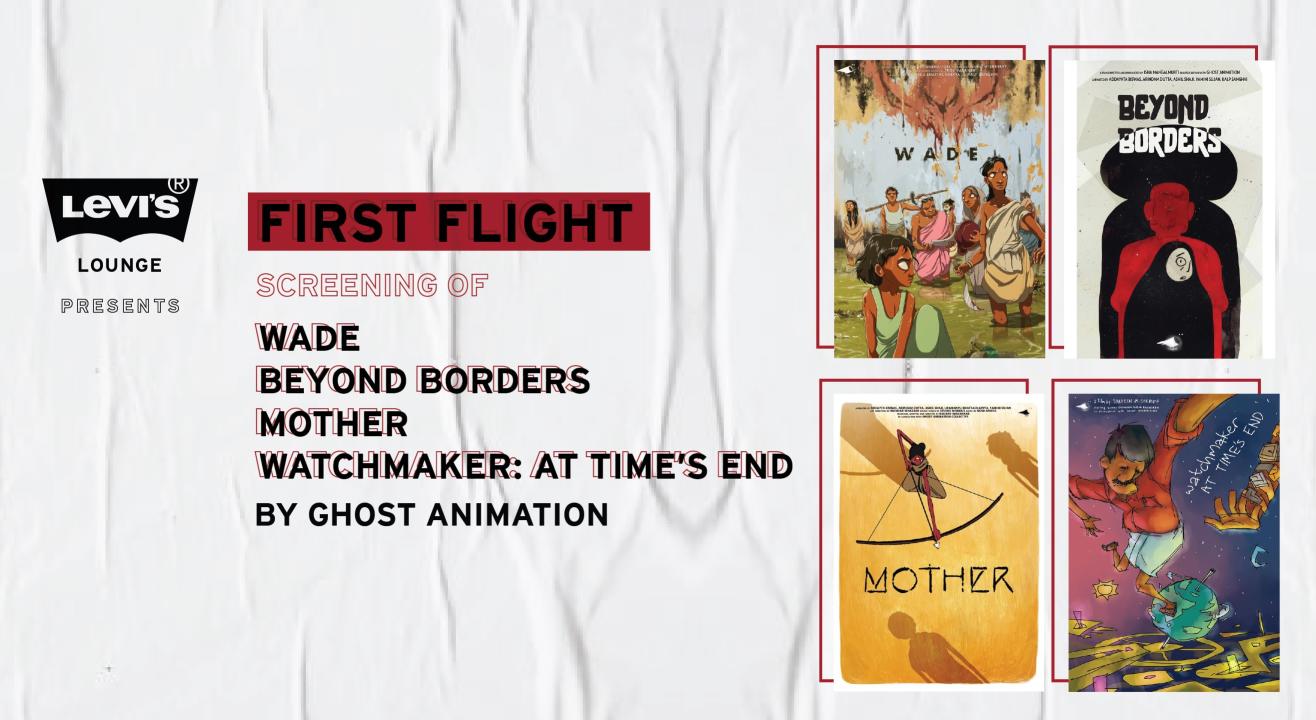 Screening
Levi's Lounge presents The Screening of "First Flight"
Levi's Lounge, Lower Parel
About
At Ghost, our happiest pursuit is a lineup of in house animated short films, each produced independently in a wide range of visual languages. We've started work on an animated series, and a feature length animated project. We've also worked on a variety of commercial projects, ranging from title sequences to animated segments for documentary films, and are always looking for more avenues to use our love for the medium.
In our cosy Kolkata studio, we've built a space where people with wildly different skillsets come together and inspire each other to do better. Some amazing artists from all over the country have enriched this space with their collaborations.
Wade:
Wade is a climate change nightmare where a group of climate change refugees have a run in with an ambush of tigers in the streets of a post global warming Kolkata. The film addresses our fears of climate change, and depicting a vision of what our current path will lead us to.
Beyond Borders:
An animated documentary following the experiences of Dr. Alan Pereira as he recounts his experiences with Doctors Without Borders, dealing with the extreme demands of working as a doctor in territories with ongoing humanitarian crises.
Mother:
A mother and her boy find themselves pushed to ethical extremes when they stumble upon something sinister during a regular day of foraging.
Watchmaker: At Time's End:
A failed marriage. A watchmaker. Meteorites. Time is uncomfortably relative in this Kerala town, and our hero struggles to make the perfect watch to keep up with the times.
Venue
Levi's Lounge, Lower Parel
Unit 2, New Mahalaxmi Silk Mills, Mathurdas Mills Compound, NM Joshi Marg, Mumbai - 400013
GET DIRECTIONS