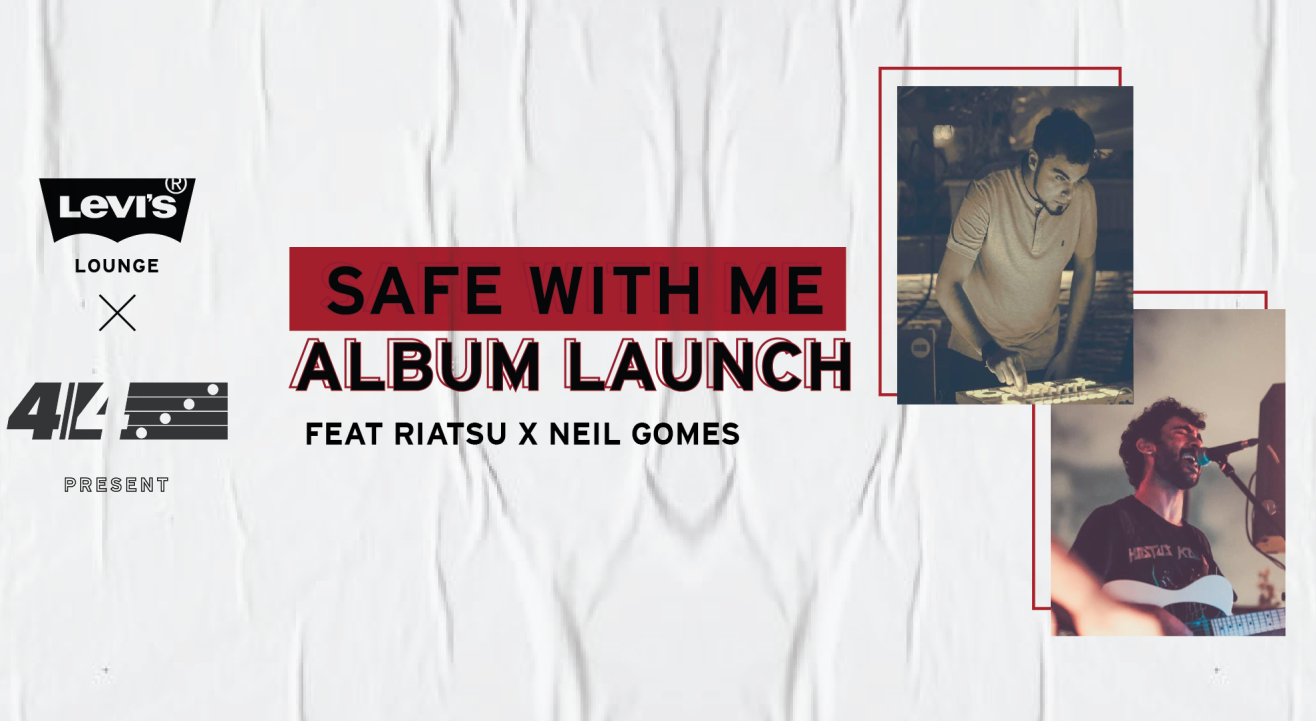 Music
Levi's® Lounge x 4/4 Experiences present Safe with Me album launch feat. Riatsu x Neil Gomes
Levi's Lounge, Lower Parel
About
NEIL GOMES & RIATSU
Neil Gomes met Shadaab Kadri (Riatsu) almost a decade ago, at the erstwhile Blue Frog. At the end of 2017, Neil got a call from him, inviting him to be a part of a tour with the legendary Erik Truffaz.
That Truffaz India tour paved way for a healthy musical bonding and mutual admiration. They started doing collaborative sets at different venues across the city, including a masterclass at The True School of Music. They then played another improvised set at the Ears Assembly, and it felt like something was shaping up so decided that very night that they should record an improvised version of the album at Studio Island city, the next morning.
Most of the songs on this album and the live set have been a product of repeated improvisations at gigs, and fearless experimentation.
Please Note:
- Limited to 50 people only.
- FIRST COME-FIRST SERVE.
- No Phones. Devices to be deposited at the counter and collected after the gig.
- No Re-entry.
Venue
Levi's Lounge, Lower Parel
Unit 2, New Mahalaxmi Silk Mills, Mathurdas Mills Compound, NM Joshi Marg, Mumbai - 400013
GET DIRECTIONS